With over 18 million subscribers on his main YouTube channel, David Dobrik is a popular vlogger, YouTuber, and podcaster. He rose to fame on the now-defunct Vine platform, with his popularity skyrocketing on YouTube.
This has made many fans and viewers eager to know his worth. So, let's break it down:
David Dobrik has an estimated net worth of $25 million. He has earned most of this through his YouTube channel, ads appearing on his videos, various brand deals and sponsors, and other business ventures.
In this article, we'll dive further into his net worth to give fans an inside peek at David Dobrik's YouTube rise and how he's managed to build up this impressive fortune.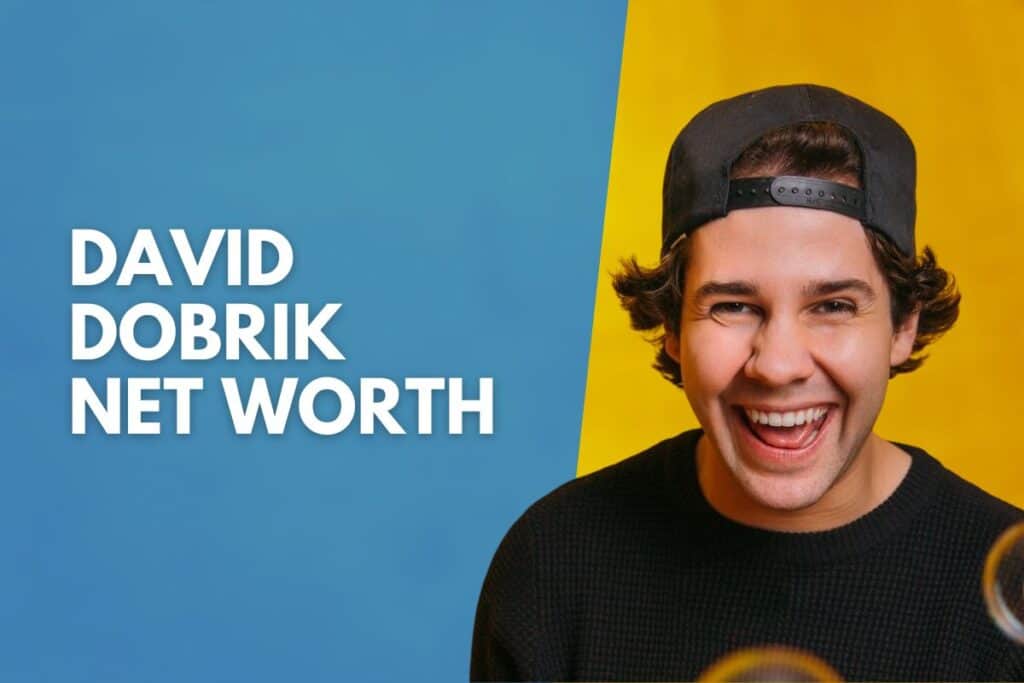 Who Is David Dobrik?
David Dobrik is a professional YouTuber and vlogger known for his unique vlogging style. He started on Vine, where he gained a lot of popularity.
Before the platform went bust, he carried over his followers to YouTube, where he grew even more. He is known for his risky, high-energy vlog content and even partook in a few YouTube challenge-style videos.
David Dobrik is 26 years old and was born on 23 July 1996 in Košice, Slovakia.
Although he was born in Slovakia, his family moved to Vernon Hills, Illinois, when he was six years old. He's spent most of his life in the USA, so he considers himself American.
As for his relationship status, David Dobrik has been married once, although the wedding was an elaborate joke. He married Lorraine Nash, the mother of his best friend Jason, so he could say he was now his dad.
The marriage ended once David managed to get a video out of it.
Regarding serious relationships, he dated fellow YouTube star Liza Koshy between 2015 and 2018, but currently, he seems to be single.
Where Does David Dobrik Live?
David Dobrik lives in Sherman Oaks, Los Angeles, California. In 2020 he bought a $9.5 million mansion with six bedrooms, seven bathrooms, and a total size of 7,800 square feet.
He not only spends his money on expensive property, but he also has a growing car collection, which includes:
Tesla Model 3
Tesla Model X
Jeep Wrangler
Convertible Ford Mustang
1976 Ford Bronco
Lamborghini Huracan Spyder
Ferrari 458 Spider
How Much Is David Dobrik Worth?
David Dobrik has a net worth of $25 million.
He has over 18 million subscribers on his main YouTube channel and earned through YouTube ads and sponsored brand deals across his various social media profiles.
His home in Los Angeles is worth around $9.5 million, and he has a large collection of cars worth around $700,000.
While he has a large collection of assets, his filming gear is modest in comparison; the camera that David Dobrik uses will only set you back about $1000.
When Did David Dobrik Start On YouTube?
David Dobrik created his YouTube channel on 19 December 2014. However, it was only until 15 February 2015 that he uploaded his first video titled "Cool Intro | David Dobrik."
His most popular video, "SHE SAID SHE'D NEVER DO THIS AGAIN!! (CAUGHT)," was uploaded on 23 November 2017 and has already garnered over 39 million views.
Other popular videos include his "SURPRISING PEOPLE WITH KYLIE JENNER!!" video, with over 36 million views, and his "SURPRISING PEOPLE WITH JUSTIN BIEBER!!" video, which has gained over 32 million views since it was uploaded on 11 January 2020.
How Much Money Does David Dobrik Make On YouTube?
David Dobrik has over 18 million subscribers on his main YouTube channel and over 7.1 billion views. He has earned approximately $13 million from YouTube ads; this does not include channel memberships, merchandise, sponsorships, and his other business ventures.
The majority of this, however, came between 2015 and 2019, the revenue drop since then can be accredited to more stringent advertising rules following the Adpocalypse, and in 2021, all 3 of his channels were demonetized due to the many controversies adding up on Dobrik.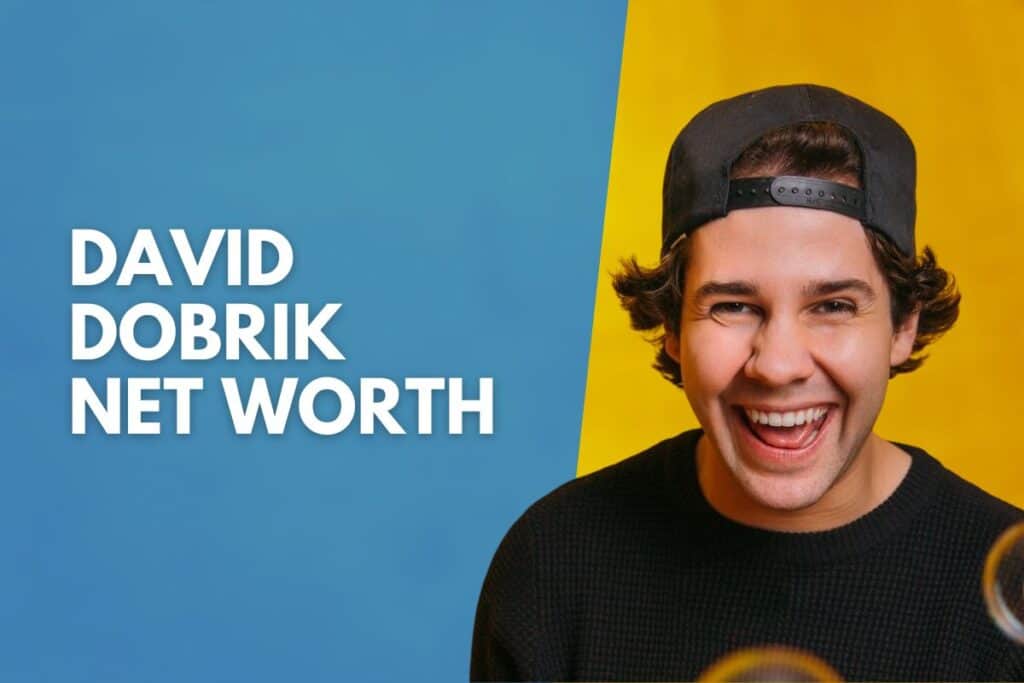 Note: The above YouTube income estimates have been made using our YouTube Money Calculator. This considers the most important variables that affect how much a channel can earn, unlike other calculators that show vague and vast estimate ranges.
How Much Money Does David Dobrik Make Per Month?
David Dobrik currently generates nothing from YouTube ad revenue, as all his channels have been demonetized. At his peak, David Dobrik earned approximately $275,000 per month from YouTube ads alone.
Regarding sponsored videos, David Dobrik averages around 13 million views per video, with an average sponsored post fee of $30 per 1000 views; he most likely earns around $390,000 per sponsored video.
In 2020, David Dobrik earned $1.35 million per month, pushing him up into one of the highest-earning YouTubers of that year, bringing home $16 million.
Controversies Involving David Dobrik
In recent years, it hasn't been all rosy for David Dobrik. He has had to deal with a few controversies, many of which he still deals with today.
Vlog Squad
The vlog squad was a group of friends that would be the general focus of David Dobrik's vlogs; occasionally, they were joined by fellow YouTubers like Gabbie Hanna, Liza Koshy, and Trisha Paytas.
In February 2021, however, a former vlog-squad member, Seth Francois, accused Dobrik of sexual assault after being deceived while blindfolded for a video.
The following month, a woman reported another sexual assault accusation against Dom Zeglaitis, another former vlog-squad member, of actions that took place while filming a vlog episode in 2018.
Jeff Wittek
In June 2020, while filming for an episode of the vlog, Jeff Wittek, a former vlog squad member, was injured while swinging from an excavator operated by David Dobrik.
He broke his skull and face and required major surgery.
Since then, Wittek has filed a lawsuit against Dobrik for $10 million due to "general negligence and intentional tort."
Final Thoughts On David Dobrik's Net Worth
David Dobrik is a successful YouTuber and vlogger who has amassed an impressive fortune primarily from his YouTube activities.
David Dobrik has a net worth estimated at $25 million, and it's safe to say that this is only the beginning.
While he may be taking a hiatus from YouTube to deal with the many controversies following him, he has shown that he can pivot effectively when needed and has indicated he plans to move away from vlog content in the future.
His many controversies may have left a sour taste in many viewers' mouths, but his massive fanbase and ability to create engaging content will see him rise again when he has weathered the storm.