There are many ways to make money online that you probably haven't considered. One way is by taking pictures of your feet and selling them online.
You'll be surprised at how many people and businesses are interested in purchasing feet pictures and how much money you can make.
As someone from South Africa, where people walk around barefoot all of the time, it was quite strange seeing tourists point out people in public spaces without shoes on.
This did, however, open my eyes to people being interested in so many different things.
So, in this article, we'll cover everything you need to know to make money safely and how to sell feet pics online successfully.
Let's get started.
How To Sell Feet Pics Online
Selling feet pics is a lot easier than you may expect. Follow these steps to sell feet pics online and make money safely:
Learn how to take high-quality, professional-looking images (as well as how to edit them).
Choose a platform to sell your feet pics on (or choose multiple platforms).
Know how to protect yourself from scammers and shady people.
Upload your feet pictures to your chosen platform.
Promote yourself to get customers to your photos.
Sell your feet pictures online!
That's the 6 step process you need to follow to make money selling feet pictures online.
That's the summary at least; in this guide, we're going to go into depth on all of it, including:
How to take professional-grade feet pics.
The 13 best foot poses that earn the most (for you to master).
How to stay safe selling feet pictures.
How much money you can make selling feet pics.
The 20 best places where you can sell feet pics online.
Pros And Cons of Selling Feet Pics
There are both pros and cons to selling feet pics. On the one hand, it can be a great way to make some extra money. On the other, it can also be a bit risky and may not be something you're comfortable with.
You'll need to weigh both sides of the coin to decide for yourself.
Pros of Selling Feet Pics
You can make a good amount of money from selling feet pics.
It can be a fun and easy way to make some extra money.
You get to show off your feet and receive compliments from people who appreciate them.
You can be relatively anonymous if you sell your feet pics online.
You can work from anywhere worldwide as long as you have an internet connection.
Minimal training or experience is needed to make money selling feet pics.
Cons of Selling Feet Pics
You may not make as much money as you'd like at first.
You may get strange or creepy messages from people who buy your feet pics.
If you're uncomfortable with people that are interested in feet, it may not be a very enjoyable process marketing yourself.
There is a potential to run into scams, which may be dangerous if you don't carefully protect your personal info.
Your family and friends may disapprove of what you're doing.
You could be banned from social media platforms or have your account suspended if you're not careful about how you sell your feet pics.
Who Actually Buys Feet Pics?
There are many different groups interested in buying foot photos. Some use them for personal reasons, while others need them for their business.
Here are the main groups of feet pic buyers:
Etsy Sellers
Etsy sellers are generally looking to purchase feet pics for two reasons.
The first is to use them in marketing material for their business.
There are a host of foot-related products that can be purchased on Etsy, things like foot jewelry, temporary tattoos, various lotions, scrubs, and creams, these are all popular items on Etsy, and many of these product's sales pages would benefit from having professional-looking feet pics.
Another possibility is that the seller themselves are selling feet pics or looking for feet pics to be used in part in their artwork.
You could sell your feet pictures to them at a higher cost allowing them to use your images commercially.
Artists
Artists generally need a wide variety of photo references to work from, and sometimes it can be difficult to find high-quality photos of exactly what they need.
If you have a specific pose or angle that an artist is looking for, you could make quite a bit of money by selling them your feet pics.
These could be sculptors, painters, digital artists, etc., who can be potential foot pic clients.
Modeling Agencies
There are a number of modeling agencies that focus on feet models.
Many of these agencies will be interested in purchasing your feet pics for their portfolios and marketing materials.
This could be a great option if you have good-looking feet and are interested in pursuing a career as a foot model.
Stock Photo Websites
Stock photo sites always look for new, high-quality photos to add to their collection.
If you have many good-quality feet pics, you could submit them to stock photo sites and make money whenever someone downloads one of your photos.
Stock photo sites generally require a larger collection of images to earn $1000+ per month, but the benefit is that once they've been uploaded, the work is done, and you can earn income passively with your feet pics.
If you choose this route, take many photos in different scenes and scenarios.
People With Foot Fetishes
A foot fetish is when someone likes feet. This can be seeing a person's feet in stockings, high heels, etc.
Many types of foot fetishes exist, but these are a potential market for selling your feet pics. Essentially, people purchase foot pictures to satisfy their foot fetish.
If you're uncomfortable with that, there are many other ways to sell your feet pics without catering to people's foot fetishes.
Websites Related To Podiatry
There are a number of websites related to podiatry that all need high-quality feet pics and recognize the need for unique images.
These websites will generally be interested in purchasing high-quality feet pics to supplement the content on their site.
The benefit of selling your feet pics to these websites is that they are usually willing to pay a higher price for professional photos, as they may specify specific poses and scenarios to make the images as closely related to their content as possible.
Footwear Companies
Many shoe and footwear companies are interested in purchasing high-quality foot pics to use on their website and in their marketing material.
The main benefit of selling your feet pics to these types of companies is that they usually have a large budget for this type of thing and are willing to pay a premium price for good-quality photos.
Another benefit is that they rarely order only a few images; you could make a lot of money by selling them to shoe companies.
As you'll basically be a model for the products these companies sell, you can also count on receiving free shoes, foot jewelry, etc.
Other Feet-Related Businesses
Businesses like nail salons, foot treatment businesses, spas, etc., all require pictures of feet in order to attract new clients.
These pictures will be used for their marketing, both online and offline.
Some may even be looking for foot models with bad feet for before photos, so no matter your foot condition, there is a possibility for you to make some money off of selling pictures of your feet.
Who Should Sell Foot Pictures?
Anyone can sell foot pictures. You do not need perfectly pedicured toenails to earn extra cash selling feet pics.
There are buyers out there for all types of feet, even those that aren't very well taken care of.
If you are interested in earning extra money by selling feet pictures, all you need is a bit of determination to succeed.
A decent camera or a modern smartphone will be helpful in taking quality photos, and an internet connection is required to upload the images, but you don't need much more.
A can-do attitude to learn how to take better pictures and some prep work before taking your pictures will go a long way to helping you create professional-looking images though.
So, if you think you have what it takes to sell feet pictures, anyone can do it! Just remember to be confident, take quality photos, and be determined to succeed, and you'll be earning cash in no time.
How Much Money Can You Make Selling Feet Pics?
You can make a lot of money selling feet pics. People are willing to pay good money for pictures of feet, especially if they are well-groomed.
If you build up a large following on social media, or if you are able to market your feet pics well in other ways, you can make a lot of money from selling them.
For example, this woman manages to make over $120,000 a year selling photos and videos of her feet. Yes, that's $10,000 a month just from selling foot pictures.
While most people selling feet pics make a few hundred dollars per month, some have ramped things up and made thousands of dollars from selling their pictures.
You can make a decent income from selling feet pics with the right approach.
Here's a video breakdown of how one creator made over $1000 in one month selling feet pics:
How To Sell Foot Pics Online Without Getting Scammed
Unfortunately, many people are looking to take advantage of others, especially on the internet.
When it comes to selling foot pics online, you may run into someone who claims they want to buy your photos, only to try and scam you out of your hard-earned money or claim your images as their own.
Here are a few tips to help you avoid getting scammed when selling foot pics online:
1. Stay Anonymous
Unless you want your personal Facebook account to be flooded with requests for foot pictures, keep your feet business separate.
Don't give out any personal information, such as your full name, address, or phone number.
Use a dedicated email address for contacting potential clients. You can claim a free account on Gmail and use it as the registration email across the platforms you're looking to join.
2. Avoid Showing Your Face
While some feet pic sellers are perfectly fine showing their face and themselves in their images, it's unnecessary.
If you want to keep your feet pic business and personal life separate, avoid showing your face in your photos.
Not only will this help you stay anonymous, but it will also give you a bit of an air of mystery, which can be intriguing for potential buyers.
3. Do Not Answer Personal Questions
When someone contacts you about buying your feet pics, they may try to strike up a conversation and ask personal questions.
While it's perfectly normal to be polite, you should avoid answering any personal questions.
If the buyer is persistent, you can always block and report them.
4. Set a Price And Stick To It
There are a few ways to price your feet pics. You can either charge per photo or charge a monthly subscription fee.
Whichever method you choose, be steadfast in your pricing. Do not let buyers haggle and lower your prices.
This can lead to buyers taking advantage of you and expecting lower prices in the future.
5. Always Watermark Your Preview Images
If you don't want your feet photos to get ripped off and used elsewhere, put a discrete watermark on them when you post them online.
People might try to steal it if they think the quality is good enough, so let people know that this picture belongs to you by putting a unique watermark overlaid on your images.
This also protects your intellectual property and requires customers actually to purchase the images for the full-resolution clear image.
6. Do Not Accept Physical Gift Cards
You should never accept physical gift cards as payment when selling anything online.
This is because it's easy for someone to cancel the transaction and get their money back, leaving you with nothing.
Additionally, if you're trying to stay anonymous, accepting a physical payment means you'll give away some personal information to receive it.
Instead of accepting physical gift cards, only accept payment using reputable payment providers and apps like Venmo, Cash App, Wise, Paypal, etc.
7. Be Wary of People Who Want To Pay You More Than You Charge
It's a red flag if someone contacts you and offers to pay you more than your asking price.
They may be trying to scam you by promising more money than they'll actually give you to entice you into accepting a dubious payment method.
Sometimes they will pay you more than what you charged, ask for a refund of the difference, and then cancel the original payment.
Leaving you with a loss and a whole lot of wasted work.
There are other methods scammers also use by offering to overpay, so if someone offers you this, do not accept it.
8. Receive Payment Before Releasing Images
This should go without saying but always receive payment before releasing any images to a buyer.
If you're selling monthly subscriptions, you can set up automatic payments so you don't have to worry about this each time.
But if you're selling individual photos, make sure to receive the payment before sending anything over.
Many apps like Venmo, Cash App, Wise, Paypal, etc., are easy to use and well-known that you can use to accept payment.
However, be sure to withdraw your money when using some of these apps. Paypal, in particular, has a very buyer-oriented refund policy that could leave you out of pocket if you run into some scammers looking for free goods.
Alternatively, if you have your own website, you can set up a shop through WooCommerce or Shopify. These services provide easy payment and delivery services once your feet' pics have been paid for.
It's important always to verify that payment has been received before you deliver the final pictures to the customer.
This means looking at the payment tool yourself to validate that the money has been received.
Never accept a screenshot of a payment being completed as proof (I was once scammed out of a laptop like this back in my innocent youth… Maybe that's why I'm so cynical now.)
How To Take Good Pictures of Your Feet
Pictures are at the heart of making money by selling feet pics online.
You need to be able to take good pictures of your feet in order to earn a good income.
This doesn't have to be difficult, and there are a few things you can do to get the best results.
Take Care of Your Feet
The first and most important thing you can do to get results selling your feet pictures online is to take good care of your feet and maybe even give them a pampering.
Having nice, healthy-looking feet greatly improves the quality of photos people will want to buy from you and improves the experience for both parties involved.
You don't need to go out and get a professional pedicure every week, but you should make sure your feet are clean, soft, and smooth.
Best Tips For Taking Care of Your Feet
A little bit of investment can go a long way, especially regarding your foot care regime.
You do not need to spend exuberantly to care for your feet, but if you can afford regular pedicures and spa treatments, go ahead.
For the DIYer, get some foot scrubs, foot files (or a pumice stone), foot masks, hydrating foot lotion, etc., and search YouTube for DIY pedicures and spa treatments.
Here are some more ways to pamper your feet:
Wash your feet every day with soap and water
Use a pumice stone or foot scrubber to get rid of dead skin
Moisturize your feet every day
Apply foot lotion every evening before bed
Trim your nails and file them regularly
Keep your cuticles trimmed
Wear comfortable shoes that fit properly
Use whitening toothpaste on yellowed toenails
Wear socks, slippers, or sandals in and around the house and your garden to avoid staining the soles of your feet.
Below is a great video on how to take care of your feet at home:
Products mentioned in the video:
Invest in Basic Equipment And a Photography Course
Once your feet are in top condition, you need to have the right equipment to take pictures that do them justice (as well as know how to use that equipment to take great pictures).
You don't need to spend a fortune, but a mirrorless camera will do a much better job than the one on your phone (although you can get by with your smartphone if it's fairly new).
You should, however, invest in a tripod, a basic lighting kit, and some props if you want to get creative with your photos.
If you're unsure how to use your camera or want to learn how to take better pictures, there are plenty of beginner photography courses available, many for free, even from award-winning photographers like Chris Bray:
Research What Your Competitors Are Doing
If you want to make money by selling your feet pictures online, it's important that you know what other people are doing and how they're doing it.
This will give you an idea of what pictures are in demand, trends to look out for, pose inspiration, etc.
It's also good to see what prices your competitors charge for their pictures.
You don't want to undercut yourself and make it difficult to earn a profit, but you also don't want to charge too much and put people off.
Find other foot photographers, and don't be afraid to reach out to them and ask for tips. Most people are surprisingly open and helpful, even if you're competitors.
Set Up Photoshoots For Your Feet
Once you've researched and know what kind of pictures people want, it's time to start setting up photoshoots.
These can be done in just about any location and should feature a variety of different shots.
Play around with different lighting, poses, angles, and props to capture high-quality photos and get a good mix of different photos to reach a larger clientele.
Feet Photography Lighting Tips
Good lighting is often what makes a photo look professional.
The best lighting for most photos, including feet pictures, is often natural light, so if you can, set up your photoshoots near a large window or outdoors.
If you're shooting indoors, try to avoid using the flash on your camera, as this can cause harsh shadows and make your feet look less than flattering.
Instead, use lamps/LEDs with a diffuser to create softer, more even lighting.
For a more dramatic look, use a single light source and play with shadows
Feet Photography Props And Accessories
You can use all sorts of props and accessories to add interest to your feet photos.
Some popular choices include:
Flowers
Leaves
Fruit
Jewelry
Socks/stockings
Shoes/boots
Nail polish/nail art
Body paint
Themed props (e.g., beach items, Christmas decorations, Halloween props)
Be creative and have fun with it.
Best Backgrounds And Backdrops For Feet Pics
The background of your feet pics can be just as important as the foreground.
A good rule of thumb is to keep it simple and uncluttered so that the focus is on the feet.
Some popular backgrounds/backdrops for feet pics include:
Marble floors/tiles
Plain walls
Wood floors
Outdoors (e.g., grass, sand, rocks)
Fabric (e.g., blankets, towels, sheets)
Again, get creative and have fun with it.
13 Best Foot Poses For Your Feet Pics
Knowing the best poses for your foot pics will help you earn top dollar. Many buyers want specific poses, and you can charge these customers a premium price for making unique pictures just for them.
Below are the 13 best poses for selling feet pics (along with examples):
1. Bottom of Feet
The focus of this picture is on the soles of the feet. Most often, buyers want a close-up here.
2. Top of Feet
Another close-up styled image is the top of the feet shot. As the name suggests, this is a picture of the tops of the feet.
This can be the entire foot, or just a part of it, like the top half with toes showing.
3. The Pose (Soles)
The pose involves lying on your stomach and bending your knees with the soles showing.
Generally, your face would be visible in this pose, but you can add a variation where your face is hidden behind something.
4. The Pose (Reversed)
This pose is the previous one, but you are facing away from the camera this time. You can flex your feet to show off your soles or leave them rested here.
Again, in this pose, you can show to look back at the camera or face forward for a more anonymous picture.
5. Arch of The Foot
The hero of this image is the arch of your foot. The bigger the arch, the better.
The angle doesn't matter much as long as the arch in your foot is very visible.
6. Spread Toes
This pose is similar to the top-of-feet pose, but you want to ensure your toes are nicely spread out here.
Avoid over-extending your toes, though; most buyers don't want to see the muscles strained while your toes reach for the image's far corners.
7. Feet in Heels
Heels are a popular accessory for foot pics, and you can take a number of different photos with them.
Dangling heels tend to be the most popular, but shoes on or slipping them off tend to do well as well.
8. Crossed Leg
This pose is quite self-explanatory. Here you are, sitting down with your legs crossed.
Here the angle can be from the top straight down, from the side, front, or slanted.
9. Foot Selfie
This shot is like the top-of-feet pose, except it is taken from your perspective so that the toes will be pointing away from the body, and the camera is positioned directly above the feet.
10. Dirty Soles
Feet aren't always clean, so they don't have to always be in your photos.
This pose is the classic "bottom of feet" pose, but the soles are dirty.
11. Giantess's Feet
Another often requested pose is the "Giantess feet."
Here the foot is photographed up close from beneath, with the model's body visible in the background.
This gives the impression that the model has giant feet.
12. Candid Shot
The candid shot is another version of the foot selfie but in more natural, everyday situations.
13. Toes Curled
The toes curled or crunched pose can be done in many of the positions already mentioned; the main thing is that the toes are crunched for the picture.
Best Websites For Selling Feet Pics
When it comes to making money with your feet pics, there are a few different websites you can use to do so.
Here are the best websites for selling feet pics:
Dollar Feet
Dollar Feet is a website where you can sell your feet pics for a fixed fee. They then sell them further to buyers interested in the content on another website called "Want Feet."
This site is an alright option to start out with because they pay fairly quickly if you're accepted, but the payment isn't very high, so you'd be better off using other sites if you want to earn a decent income.
They also raise a few concerns regarding using your foot material as they require you to submit the content first.
They also require you to show your face, which is a big no-no if you want to do this anonymously.
How To Sell Feet Pics on Dollar Feet
If you want to sell your feet pics on Dollar Feet, you need to visit their website and fill out an application form.
Approval can take up to 24 hours, and once you've been accepted, you can start sending in your feet pics and videos.
Feetpics.com
Feetpics.com is an all-in-one platform where you set up a profile/page, can promote that page, and then collect payment for your feet photos.
A big benefit of Feetpics is that they do not charge commissions or any monthly fees.
There is a one-time setup fee of $5, and you can optionally choose to pay to promote your page on the site to reach more interested buyers.
How To Sell Feet Pics With Feetpics.com
Create an account and set up a page. This will cost $5.
Set up a listing for your feet pics in your various categories.
Add some feet pics to your page gallery to give buyers an idea of your offering (3 pics are enough).
Now submit your page for approval by the Feetpics team. If approved, you'll be notified by email.
You can manually promote your page now to your followers on social media, or you can pay to promote your page on Feetpics.com.
Start selling feet pics!
Feet Finder
This is another platform for both buyers and sellers of feet pics.
On Feet Finder, sellers need to be ID verified and over the age of 18 to start selling feet pics on their website.
This helps buyers know they are dealing with real people, and it helps sellers know they are dealing with more serious buyers.
How To Sell Feet Pics With Feet Finder
To start selling on Feet Finder, you need to apply for an account and upload a copy of your ID.
Once verified, sellers must pay a monthly fee of $4.99 per month or $14.99 per year (or $29.99 annually for premium).
Now you can upload all the content buyers can purchase immediately (at least four high-quality feet photos and/or videos), and you can create up to 10 albums.
Buyers can later send you custom order requests as well once you've finished setting up.
Next, you should create a bio and include the keywords buyers could seek when searching for content.
Now, wait for the orders to start coming in or promote your profile on your social channels.
Instafeet
Instafeet is a subscription-based website that lets you share photos and videos of your feet with the world. You can create a profile, post content, and sell pictures of your feet here.
Before you can start selling, you must submit an application, including a copy of a valid photo ID, and agree to their rules.
Approval can take 2-3 weeks, which is quite a while, but this is to help keep scammers off the platform, which is good.
Instafeet takes a flat 10% from your earnings on the site (they say it's for credit card processing and maintenance, but we know they need to earn money somehow).
Payments are only processed on the 1st and 15th of the month, which is another thing to be aware of.
How To Sell Feet Pics on Instafeet
Create and apply for a profile.
If you're approved, you can start posting content. Instafeet recommends you start by uploading at least five photos to begin with.
Set up your pricing. Most users charge less than $10/month, but you can leverage that to charge more if you have a large social following.
Get a unique link that you can then promote to your following.
Start selling feet pics with Instafeet.
Etsy
Etsy is a great place to sell foot pictures because it specifically caters to handmade goods and arts/crafts.
People shop on Etsy for something you can't find at regular online stores, so feet photos definitely fit the bill.
If you're interested in selling your own content, then all you have to do is sign up for an account and list your pretty feet pics. The more enticing your product descriptions are and descriptive, the more likely it is that people will find your listings and buy from you.
So have fun with it and get creative!
How To Sell Feet Pics on Etsy
Set up your seller's account, upload a profile picture, and fill out your bio with searchable phrases that customers would be looking for.
Finish designing your Etsy home page, i.e., your "shop."
Connect your bank account to Etsy.
Create your product listings.
Start promoting your Etsy shop through your social channels.
Start selling your feet pics on Etsy.
Note: Etsy charges a $0.20 listing fee and a 6.5% transaction fee on sales.
Craigslist
Craigslist is a local site where tons of people trade and barter online and in real life.
So if you want to sell actual feet pictures, Craigslist might be the place for you – just be careful about meeting up with strangers!
Alternatively, you can use Craigslist as a free advertising platform and then link to your profile on some of the other sites I've mentioned to sell feet pics online.
eBay
Another useful platform to sell physical feet pictures is eBay.
The process is quite similar to that of Etsy in that you need to set up a shop, connect your accounts, create listings, and then eBay collects a fee.
eBay allows for auctions, though, so if you have framed images or unique shots that can fetch top dollar, an eBay auction may surprise you with the money you can generate.
Your Own Website
If you want to keep all the profits for yourself (and don't mind doing a bit more work), setting up your own blog or website is the way to go.
This option gives you complete control over how you sell your feet pictures, what price you charge, and how you promote your site.
The downside is that getting people to visit your site and buy from you takes more effort.
But if you're willing to do the work, it can be a great option for making money from selling feet pics.
How To Sell Feet Pics On Your Own Website
Here's a quick overview of how to set up your own site or blog to sell feet pictures:
Choose a domain name for your site. This is the address people will type into their browser to find your site.
Set up your hosting account. This is where your website's files will live. I recommend Bluehost, and you can get started for just $2.95/month.
Install WordPress (One-click install with Bluehost).
Choose a theme for your website. This will determine the overall look and feel of your site. I recommend GeneratePress; they have a great site library to get you started quickly.
Install plugins. These add-ons give your website additional features and functionality; WooCommerce is recommended for selling your feet pics on your site.
Create your product listings.
Set up payment processing.
Start promoting your site.
Best Value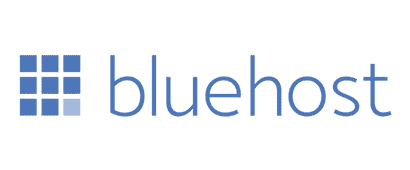 Get your website up and running with a simple one-click WordPress install using Bluehost.
Sign up for their hosting and get a free domain name and start a money-making blog for only $2.95/month (save 71% with the link below).
Stock Photo Websites
There are also a lot of stock photo sites that can be great places to sell pictures of your feet legally online. Sites like Bigstock, Deposit Photos, and iStockPhoto all allow you to upload content for people to buy from. Still, they're usually marketed more toward serious photographers with a lot of equipment and experience.
These sites are catered more towards the commercial use of images in advertising, etc., but that shouldn't stop you from submitting your feet photos.
If you end up with a popular image, it could really start adding up and be a great way to earn some extra cash.
Selling Feet Pics on Social Media
Social media sites are a great place to sell your feet pics. They act as a place where buyers can contact you directly, and you can market your feet pics to a large audience of interested buyers (generally) for free.
Here is how to sell feet pics on the different social media platforms:
Instagram
Instagram is a great place to sell your own foot pics because it's photo-based.
The downside to Instagram is that you cannot directly link outside content back to the place where it can be purchased. So while posting photos of your feet on Instagram will get people interested in what you offer, they won't know where to buy your photos.
Using Instagram Stories, you can add links to, as well as links to where people can buy feet pictures in your bio.
How To Sell Feet Pics on Instagram
Create a separate Instagram Business Account (select "Creator").
Write a clear and enticing bio for potential clients with a call to action to visit your bio link (you can use a service like linktree to add multiple external links).
Use Canva (or a similar tool) to add a watermark over the entire foot pic, and then upload it to Instagram.
Make sure to add hashtags to your post to increase its exposure. You can add up to 30 hashtags; the more you add, the higher your chances of being found. Some popular feet-related hashtags include #feetpicswanted #feetpictures #feetloversonly #feetcare #instasoles #heeldangle. Check the hashtags before using them, as many foot-related hashtags have been blocked and no longer work. Read our full guide on how to use Instagram hashtags effectively.
Upload content regularly, at least daily, and be active on Instagram stories to get followers to the link in your bio.
Ideally, you would direct buyers to another platform to purchase and receive the image. However, if you deal with them directly, deliver the pictures via DM or email only once you receive payment.
Facebook
Facebook is home to billions of users, meaning a large community of people is interested in foot pics.
Here you can sell foot-related images directly to interested buyers, market yourself, interact in the community, and do much more. Facebook has evolved from more than just a social network; it's not a completely online platform that allows you to do everything for your feet pic business.
How To Sell Feet Pics on Facebook
Create a Facebook business page and create a Facebook Business Manager account.
Set up a Facebook shop and link it to your business page (also link it to your Instagram page if you are using that as well).
Set up the checkout process and select your preferred payment method.
Add watermarked feet photos (using Canva or another tool) to your catalogs. You can also include custom orders as well.
Start promoting your feet pics by joining related groups. You can use the search bar to find these groups, but join on your Facebook Page and not your personal profile.
Post and interact in these groups as regularly as possible.
Alternatively, you can use paid Facebook ads to get more people to your page, but I wouldn't recommend it unless you know what you are doing (you can waste a lot of money very easily).
TikTok
TikTok is a video-based platform where you can share short videos, even those less than 15 seconds long. 
Recently they've increased the maximum length to 10 minutes, but for selling feet pics, you may rarely need that length of a video (but it's good to know you could use this time to showcase your feet in candid situations).
With TikTok, you can reach many people, but there are similar limitations to Instagram regarding linking away from the platform.
You should follow the trends and be very active to sell feet pics on TikTok.
How To Sell Feet Pics on TikTok
Create a free TikTok account under an alias for your feet pics.
Switch to a pro account to view your analytics better.
Add a catchy bio with foot-related keywords.
Link to your website and social channels.
Upload regular foot videos and include trending songs and relevant foot-related hashtags. With TikTok, try to upload 2-3 times a day. These videos can be very short, though.
Engage within the foot community by leaving good comments on other creators' videos (as potential buyers may then see your profile).
Like Instagram, ideally, you would direct buyers to another platform to purchase and receive the image. However, if you deal with them directly, deliver the pictures via email only once you've received payment.
Snapchat
Snapchat is another social media app allowing users to share photos and video. The content can be shared for up to 10 seconds (with a standard account) before it disappears.
Users can add text, drawings, or other effects to their photos or videos before they are shared.
There are a few reasons why Snapchat is a great platform to sell foot pics.
First, Snapchat has over 332 million active users per day, which provides a large potential customer base.
Second, the content on Snapchat disappears after 10 seconds (or 24 hours with a premium account), which creates a sense of urgency for customers to buy your pics before the preview disappears.
And finally, Snapchat allows you to accept payments through Snapcash, which makes transactions quick and easy.
How To Sell Feet Pics On Snapchat
I recommend creating a premium account to start selling feet pics on Snapchat.
This is a private account that paying customers can access. You can charge a monthly subscription fee for your premium account, which typically ranges between $5 and $50.
Once you set up your premium account, begin creating stories and adding images or videos of your feet.
As your premium account is private, you can use your public account to market your premium account and get interested buyers to your content.
Remember, it's important to be active on Snapchat if you want to succeed in selling feet pics.
P.s. As messages disappear once they are viewed, take screenshots of discussions with clients for your records or direct them to your email or other channels.
Reddit
Reddit is a forum where you can find people interested in almost any topic imaginable. The feet community on Reddit is very large, and it can be a great place to find serious buyers for your images.
Subreddits like r/feetpics have over 410,000 members, and r/verifiedfeet has over 200,000 members.
You can use these or look for more niche subreddits, but as you can see, many people are looking for quality foot pics, and you can make money on Reddit.
How To Sell Feet Pics on Reddit
Create a free Reddit account.
Join some subreddits for people interested in foot content.
Be active in the community; this means leaving comments, posting watermarked images when appropriate, and not being overly promotional.
You can then link to your social channels or website when appropriate (like someone asks).
X (Formerly Twitter)
X, Elon Musks' social media network, formerly known as Twitter, is another good platform for selling feet pics, but it isn't that much of a visual platform.
This means you should redirect people to a website or another platform. A big benefit of X over other social media sites is that you can post tweets with clickable links, so you can direct buyers directly to where they need to buy your feet' pics.
Using appropriate and relevant hashtags will help get your tweets seen by other users on the platform. You should also follow other users who sell feet pics, take a look at their followers, and engage with their content.
This will help you get seen by more potential buyers.
Best Apps For Selling Feet Pics
There are a few different apps that you can use to sell feet pics. The most popular one is probably OnlyFans, but we'll take a look at all the other popular ones too.
Here are the most popular apps for selling feet pics:
OnlyFans
OnlyFans is a good place to sell feet pics because it is a platform that allows you to share exclusive content with your followers.
It's subscription-based, so you'll need to charge your followers a monthly fee in order to access your content.
The good thing about OnlyFans is that it's a very popular platform, so there's a good chance that you'll be able to find buyers for your feet pics.
How To Sell Feet Pics On OnlyFans
Create an account on OnlyFans (remember to keep it anonymous) and wait for your account to be verified.
Add your bank account and payment methods.
Upload your feet pics and other content.
Promote your OnlyFans account on your other social channels (Instagram, Facebook, YouTube, etc.).
Start making money on OnlyFans selling feet pics (You can make money on OnlyFans without showing your face).
OnlyFans takes 20% of your earnings, so keep that in mind when pricing your subscriptions.
Whisper.sh
The Whisper app is an anonymous social media site that allows users to post and share photo and video messages anonymously.
Unfortunately, you can't perform any transactions on the site, meaning you will need to direct buyers to your other social channels, your website, Etsy store, OnlyFans account, etc., in order to sell your feet pics.
With over 250 million monthly users, Whisper has much potential for you to market your foot content anonymously.
Kik
Kik is a messaging and chatting app with over 300 million registered users worldwide. The app, however, only boasts a modest 2.5 million daily active users in comparison.
While it may not be as popular as OnlyFans, Instagram, or TikTok, you may find it more successful on a niched-down app like Kik, with fewer competitors.
How To Sell Feet Pics With Kik
Create an anonymous Kik account.
Join relevant groups.
Create Kik codes to connect with potential feet pic buyers.
Chat with buyers and send over your preferred payment plan.
Only once you've received payment, send the images.
Foap
Foap is a crowdsourcing image and video platform where people, brands, and businesses can order tailor-made content to suit their needs.
The great thing about Foap is that you can upload your feet pics and videos, and people can then purchase them directly, or you can find feet-relevant "missions," which is where you create custom images or videos that someone has specified.
If you win, these missions can pay quite well, so it's worth checking out.
One downside with Foap is that they have a 50% revenue split, meaning you only keep 50% of the sale price.
Tinder
Tinder is one of the most recognizable brands in the dating scene, but it's also a great place to sell foot pictures. There are a few reasons why Tinder is a great platform for selling foot pics.
Firstly, Tinder has a large user base with over 75 million active users. This means that there is a large potential audience for your pics.
Secondly, Tinder is a visually-oriented app. People swipe left and right to decide if they like someone, so good pictures are essential.
You're more likely to get matches and messages if you have good-quality feet pics.
Finally, Tinder is a great platform for selling feet pics because it's easy to use and set up an account.
All you need to do is post your pictures with a caption stating you're selling feet pics, and you can start making money.
Where To Sell Feet Pics In America
Most of my readers are from America, so I thought I would address this directly.
Sites like Facebook, Instagram, Tiktok, and others will allow you to monetize your content. This means that if someone is interested in buying your feet pictures, you can sell them without using another platform.
Of course, there are also dedicated sites for selling feet pics online. Most of these sites are legal to use in the USA, and you can sell your feet pics through their platforms.
OnlyFans is one of the most popular places for creators interested in selling their feet pics, with the benefit being you can get regular customers that pay a subscription fee that earns you recurring income. You can then attract new customers by marketing it on Instagram.
Here are the best places to sell feet pics in the USA:
OnlyFans
Feetpics.com
Stock Photo Sites
Etsy
Facebook
Instagram
Feet Finder
Foap
Zazzle
Craigslist
Where To Sell Feet Pics In Europe
As I am based in Europe, I thought I'd cover this too.
You can sell feet pics in Europe in much of the same places as you can in the United States. While some websites may not accept European members, the vast majority do. 
Here are the best places to sell feet pics in Europe:
OnlyFans
Etsy
TikTok
Instagram
Stock Photo Sites
Feet Finder
Foap
Zazzle
eBay
How Much To Charge For Feet Pics
People pay anywhere from $5 to $100+ per picture. The average price seems to be around $15-$20/picture once you're established, but this is really dependent on who you're selling them to and the scale at which you're operating.
It also depends on how good your picture is and how much effort you put into the photo – the better the quality of your photos, the more they'll typically cost.
If you're selling to a larger audience (on a site like OnlyFans, for example), you can price your photos lower as you could be selling in "bulk", i.e. the same pictures to multiple buyers.
Whereas, if you're taking custom images for an individual or business you can charge a premium for your work.
How To Collect Payment For Your Feet Pictures
Now that you know where to sell your feet pics, it's important to know how to accept payment that will actually reach you.
Here are the best payment providers you can use with feet pic buyers:
PayPal
PayPal is a great way to collect money for pictures of your feet. It is widely used, and many different sites and providers accept PayPal.
It allows you to transfer money from one account to another or use a debit card, credit card, or bank account to move money.
PayPal is also good if you are selling feet pictures because people only need to know your email address to make a transfer (alternatively, you can also generate a unique link for them to use).
The downside of PayPal is that they charge a transaction fee when someone purchases from you.
Venmo
Venmo is a payment provider that allows you to easily and safely exchange money with others.
It is widely used, and many different sites and providers accept Venmo payments.
Venmo does not charge a transaction fee, making it a good option for sellers.
Wise
Wise, formerly known as TransferWise, is an international money transfer provider that allows you to send and receive money in multiple currencies.
It is a good option for selling feet pics because it offers low fees and competitive exchange rates.
If you're based outside the US, it's one of the best ways to receive payments.
Cash App
Cash App is a mobile payment service that allows you to send and receive money.
It is widely used and provides you an easy way to receive payment for your feet pics if you and your customers are based in the US or the UK (as it only operates in these regions).
To receive payment through Cash App, you will need to provide your customer with your Cashtag (which is basically your username).
Patreon
Patreon is a membership platform that allows you to share your content with an audience and get paid for it.
It's not a payment provider per se, but it is a way of monetizing your content on platforms that may not provide a direct way of selling your feet pics (like TikTok, Instagram, etc.).
Patreon accepts various reliable payment methods for your subscribers, including PayPal, Apple Pay, Venmo, Sofort, Visa, and Mastercard.
Final Thoughts
Selling pictures of your feet can be a lucrative business venture.
There are many people who are interested in buying these photos for a variety of reasons, so don't be afraid to give it a try, especially if you could make $120,000 a year!
With a bit of hard work, determination, and perseverance, anyone can find success in this industry.
I hope this article helped clear things up for those of you who are interested in selling feet pics and can point you in the right direction.
If you're looking for other ways to make money online, read my guide to the best ways to make $1000 a week online.
FAQs
Do I Need Pretty Feet To Sell Feet Pics?
No, you don't need to have pretty feet to sell feet pics. People are looking for all kinds of foot pics. Businesses may even be looking for feet that are in bad condition to showcase their products to improve them.
Is Selling Feet Photos Dangerous?
It can be if you're not careful. There is always the potential to run into scams and it's important to protect your personal information. There are many creepers in the world and you may get some strange messages from people who buy your feet pics.
Is Sell Foot Pictures Legal?
The legalities of selling photos of feet vary around the world, but if you're in the United States of America, or in Europe, it's 100% legal to sell pictures of your own feet.
Do You Have To Pay Taxes on Sold Feet Pics?
Yes, you do need to pay taxes on the feet pictures that you sell. The IRS has declared the sale of photos and videos of feet to be taxable if they are carried out for business purposes, and not declared as "medical expenses", which would be the only way feet content could be considered tax-free.