In this step-by-step tutorial, we're going to cover everything you need to know about how to start a successful blog for beginners. We're going to be looking at getting set up, things you need to know, useful tools, how to start a blog and make money, and even how much it actually costs to run a blog.
This guide covers the A-Z of starting a blog, if you've already gotten the ball rolling, then feel free to skip ahead below.
In order to make money with a blog, it's important to come up with a plan, even when you are completely new to blogging. That is why this guide is structured to help you build a blog that is designed to generate an income, it's not just about getting your blog set up.
This is how to start a blog and make money this year.
Why you should start blogging
Blogging has many benefits, such as improving your writing, being your own boss, building up your confidence, and helping others.
This article covers many reasons why you should start a blog, do any of them resonate with you?
It's important to start with the why, as it's much easier to build a house if you already have the blueprints & the determination to succeed. While I give you the blueprints down below, you're ultimately responsible for your determination and that is what will separate your blog from the rest and determine whether or not it is a success.
It is not an easy journey to get your blog off the ground and it doesn't happen overnight. It takes an awful lot of discipline, hard work, and dedication before you start to reap the benefits of your work. Once you've reached that point, however, it can be an extremely satisfying and rewarding experience in more ways than one. You may even go on to create different blogs to satisfy your newly found blogger's instincts. ?
In this post, we're going to go through picking your niche and name, organizing your host & making your site look professional and just plain awesome. Then we'll look at graphics, which plugins you need on your site, learning how to be a better blogger, how bloggers make money, starting your journey & what it actually costs to run blogs of different sizes.
This guide is for those that want to start a blog and make money. If you're just looking to blog as a hobby, there are some great places where you can start a blog for free, like WordPress.com or Wix. If you're interested in earning an income with your blog though, then keep on reading.
Best Value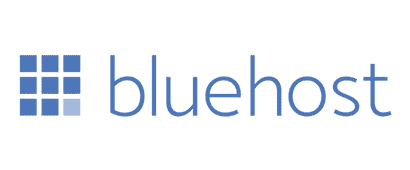 Get your website up and running with a simple one-click WordPress install using Bluehost.
Sign up for their hosting and get a free domain name and start a money-making blog for only $2.95/month (save 71% with the link below).
1. Select a blogging niche you are interested in
The first thing you need to consider is your blog niche. This is the main topic that your blog is going to be focused on. It can be a really specific niche, like kettlebell weight loss, or something as broad as fitness.
By having a niche, you give your website structure. You also provide an incentive for readers to follow your blog, as they then know what benefit you are providing them with & what they can expect.
You can decide on a niche by considering these 4 questions.
Do you have any passions?
What can't you stop talking about?
Can you come up with 3+ subtopics for any of the niches from the first 2 answers?
Are others interested in this topic?
Choose a topic that you cannot shut up about & can come up with at least 3 subtopics. Even if you have more than 3, your readers will, later on, help you decide on which subtopics are best for your particular blog.
For more help choosing your niche, check out this article.
2. Decide on an initial method of monetization for your blog
This second step is very important in defining early on.
Certain types of blog posts can work best for certain types of monetization methods. By clearly knowing how you want to monetize your blog, you will have more direction in the type of blog posts that you should be writing.
For example, blogs that review certain products are great for affiliate income as people who click on these types of articles are already interested in making a purchase.
Detailed guides explaining the benefits of a service that you provide on the other hand are more useful for monetizing your blog through selling your own services. Like photography for example.
If your main monetization method is planned to be through ads, then you should focus on creating posts that drive a lot of traffic. These could be covering trending topics in your specific niche or creating posts that generate a lot of shares on social media. For example, an easy recipe hack.
There are many ways to monetize your blog, but for new bloggers, these are the 3 ways that I recommend you start with:
Affiliate Marketing – This is recommending products to your audience and in return, you earn a commission. Your readers do not pay anything extra, and sometimes you can even offer them a special discount so they actually save money on their purchase. It is important that you disclose affiliate relationships in posts, and only include products that you have used and would recommend regardless.
Ad revenue – This type of revenue is the easiest once you have everything set up. Whenever someone visits your site or clicks on an ad, you earn a little bit of cash. When starting out, you won't have much traffic, so you may only earn a few cents or a few dollars, but once the traffic increases and you can apply to a premium ad network like Ezoic, your income will increase quite impressively as well.
Services – For new full-time bloggers, selling services on your blog and through freelance sites like Upwork can be a great way to make ends meet while your traffic grows. You don't even need to be an expert in order to sell your services, there are many online jobs you can do remotely that require little to no specialized skills, such as data entry, or being a virtual assistant.
3. Outline the main content pillars of your blog
Content pillars are the main articles of your blog. The blog posts provide the most value and provide the most insight into your niche.
These are most often definitive guides, best-of lists, comprehensive tutorials, etc.
The content pillars of your blog are the central hubs that have everything you need to know, and then your "regular" posts can go into further detail on individual aspects.
Pillar posts are important to define at this stage already because they should appear prominently across your blog and on your home page. These posts should also be internally linked to all relevant articles.
For example, a pillar post for a fashion blog could be "Men's Spring Fashion 2022". This would be a definitive guide that covers everything you need to know about men's fashion in the spring of 2022, with links to posts that cover men's shoes, formal wear, etc.
These more specific articles would also link back to the main pillar post as the definitive guide that covers everything you need to know, thereby sharing page rank authority with each other (Which we cover in more detail in the backlink and SEO section coming soon below).
For now, it's important to think about what the main content pillars of your blog will be.
4. Draw a quick visual sitemap of your blog
A sitemap is simply a mapping out of your blog, most often used by search engines to crawl your website and find new pages and posts.
This is not what we are referring to here though.
This step is all about deciding on hierarchy, what pages you may need, and what you're going to include in your blog menus.
By doing this now, when you start your blog, there will be a clear plan in place and your priorities will be set out.
Having a plan and setting priorities is the fastest way to have a money-making blog.
Your visual sitemap can be a very simple one like the one below, highlighting your main pages and categories. It can, however, also go into more depth with your pillar posts and even define the specific content you wish to include on each individual page.
I like to use Miro for this, it's free and is a great tool for visualizing all forms of planning and funnels. There are many other Miro alternatives you can use, or just grab a pen and paper.
5. Create a basic wireframe for your home page
This step is there to help you avoid distractions when starting your blog.
Focus on the absolute necessities and prioritize the aspects of your blog that matter the most (what's on your pages).
A wireframe is a simple visual layout of how your pages should look, in this case, it's your blog's home page.
By starting with a wireframe, it'll help you choose a theme that suits your needs.
This helps you avoid the trap of choosing a theme purely because it has a million features that you think you may need, but actually don't, and will generally just slow your website down anyway.
Your home page wireframe should include where your main pillar posts will appear, how your menu should appear, a layout of your home page with a call to action (what should people do when they visit your home page? I.e., go to an awesome article, visit your services, or join your newsletter/email list).
This does not have to look fancy, you can use Miro again for this, or you can do what I prefer, and that's sketch something on a piece of paper, like the image below.
6. Purchase hosting and a domain name for your blog
The next step starts off with deciding on your blog's name and the domain name.
Your domain name is your website URL, I.e. yourwebsite.com. If you can't get a .com for your blog name, then you may want to consider changing the name. The new extensions, like .online, etc. are still not as commonplace and people tend to automatically assume it's a .com.
As you want to start a blog, you've probably already put some thought into your niche and your blog name. If you haven't however, here's a guide to help you find a great name.
Next, we are going to look at hosting your blog. Think of hosting as renting space on the internet for your blog. Here all your data, images, blog posts, etc. are stored, and it allows people all over the world to access it through a unique website address: Your domain name.
Setting up your hosting can seem intimidating at first, but Bluehost makes it super easy to get set up.
They are very affordable and you can get started from as little as $2.95 per month with this link. I use them for all of my websites, including this one, and from my personal experience, they have some of the best support staff I've come across.
Best Value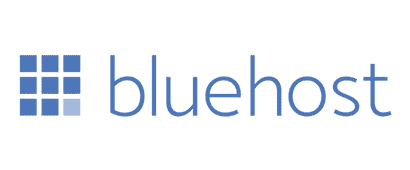 Get your website up and running with a simple one-click WordPress install using Bluehost.
Sign up for their hosting and get a free domain name and start a money-making blog for only $2.95/month (save 71% with the link below).
When you sign up for one of their plans, they'll also include your domain name registration for free for the first year (that's about a $15 saving).
To get started, click here to claim your discount. You'll then land on the Bluehost home page and see the following screen.
Click on the get started button & you will be taken to the next page that highlights the different plans.
When you're just starting out, I recommend their basic plan of $3.95 per month. You'll get a free domain & 5 custom email addresses (example@yourwebsitename.com) along with your website hosting.
Click on select below the basic plan and you'll be taken to the following page.
Here is where you're going to put in your website URL, the domain name. Type the name into the field on the left & once you've made sure there are no mistakes, hit the next button.
P.s. If you purchased a domain name already, enter that into the right box instead.
Next, all you have to do is enter your contact, plan & payment details.
I recommend taking the 36-month plan if that fits your budget. While it may seem like a lot of money at first, that's the hosting costs for your blog covered for the next 3 years.
This will also put you in the right mindset if you're looking to start a successful blog from the very beginning. If you can see yourself blogging in 3 years' time, it's a lot more likely to happen.
Once everything is filled out, click on the submit button.
You've successfully set up hosting for your blog & registered a domain name.
7. Create a blog easily using WordPress
Nearly every serious blogger uses a self-hosted WordPress site because of its flexibility and ease of use for blogging.
It is also what I use on all of my blogs because it gives me complete control over the look, feel, and functionality. And WordPress itself is free.
Setting up WordPress with your Bluehost account is extremely simple and all you need to do is follow the queues below.
After setting up your Bluehost account, you're going to have to set up your password to access your account.
Once you've logged in, Bluehost will ask you to pick a theme that you like. Don't put too much thought into this as we're going to change it later, and it's just acting as a placeholder for now.
Once you've picked a theme, click on the Start building button and let the Bluehost and WordPress elves do their thing!
On the next screen, you're going to be taken to your WordPress dashboard.
Here you will be asked a few simple questions.
Is your site business or personal? If you want to know how to start a blog and make money, click on that business button.
Next, you'll be asked to type in your site title & description. This will be your blog name and you can add a motto or a brief description of what your blog is going to be about in the description.
The last questions are layout-related and if you're looking to sell online.
Select the options that you like the most, and when it comes to the option of selling online, select not now. If you do want to sell things on your blog, you can install WooCommerce at a later stage.
That's it, now let me show you around.
First, you need to log in to your WordPress dashboard. This is the behind-the-scenes area of your blog where you will be running your business and dealing with everything blog-related.
The easiest way to do this is to head to your website and add "/wp-admin" to the end, like this: https://www.yourdomainname.com/wp-admin
Then type in your username and password.
You will then see something like this:
This is your WordPress dashboard. Don't worry if my layout looks a little bit different from yours. There are some additional plugins that we'll get to in a bit.
WordPress Overview
Now that you're here, I'm going to give you a little overview of the basics.
The top bar has a group of shortcuts on the left. These can be used to visit your site and add a new page or post. On the right-hand side of the top bar, you can edit your profile or log out.
The column on the left is where you manage your site:
Posts – Here you can add and manage your blog posts and blog categories.
Pages – These are static pages that you can create for your home, about, contact pages, etc. You can connect these to your navigation bars and menus.
Comments – Here you can approve, delete and reply to comments on your blog.
Appearance – This is where you can edit the appearance of your site. You can do this by customizing or changing your theme, adding widgets, and changing your menus.
Plugins – You can think of these as 3rd party apps that you can add to your website to improve functionality, appearance, and much more.
Settings – Quite self-explanatory. You can change a large number of site settings here, one of the first I recommend changing for bloggers is the permalink. By default, it will show the date of your post in the URL. To keep your content evergreen, I always change the permalink option to only show the post name.
Now WordPress may seem daunting at first, but once you've gotten used to where everything is and what it does, using WordPress will become second nature.
There is plenty more that you can do with WordPress, far too much for me to include it all here. If you're looking to learn a little bit more about WordPress, I recommend going through the WordPress Lessons archive.
Useful WordPress Plugins for Blogging
Staying in the WordPress dashboard, here are some plugins I recommend to help improve your website's functionality.
Yoast – This plugin comes in a free and a paid version, you probably won't need the paid version as the free one is already very powerful. Yoast helps with all things SEO (Search Engine Optimisation… A.k.a. getting found on Google, Bing, etc.). My favorite feature is the on-post optimization. Whenever you write a blog post, Yoast will let you know what you've done right and what you should change to be found better in search and to improve the readability of your posts.
Pretty Links – Pretty links allow you to create custom URLs to websites that you do not own. This is a useful way to personalize an affiliate link, or if you find yourself linking to a long URL constantly, you can customize it.
Akismet – Akismet is your silent defender. Protecting your blog from malicious login attempts & spammers flooding your comments with harmful content. It's sort of like Batman, working silently in the background catching and removing spam without you having to ever bother with it. You may not see spam on your blog, but as your site grows, so will the spam. It's best to install it from the get-go.
Grammarly – Grammarly isn't a WordPress plugin. It's a browser extension, but I've included it here as it's a must for anyone that writes anything on the internet. Think of it like spell check for the internet.
Don't go too crazy with the number of plugins you use, the more plugins you have installed, the slower your page load times will be and some plugins can cause conflicts with others. A best practice is to delete any plugins you're not using immediately and install one at a time so that you can pinpoint any potential conflicts.
8. Get a professional Blog Theme
Now that you're starting to get the hang of the WordPress dashboard, we can start making your blog look awesome.
Remember earlier when I said not to worry about that free theme as it was only a placeholder? Well, now it's time to replace it with a theme that has the power to bring your words to life.
You may now be thinking, why would you need a professional theme when you already have a free theme? Free themes can only do so much and they're actually great to play around with at the beginning. Professional themes, however, bring about a whole new level of functionality & can greatly improve the look & usability of your site.
Professional themes can cost anywhere between $25-$120 and are usually a once-off payment. You should make sure you purchase a theme that includes free support. Support just means that if you run into any problems changing designs or editing parts of the theme, the developer will assist you in fixing them without charging you. Web developers can charge a fortune! All of the themes I mention here have some form of support & I haven't run into any problems with any of them just yet. ?
There are a few great places to look for awesome and affordable themes, my favorite themes are all built with the Genesis Framework though.
Genesis Framework themes are lightning-fast, which help your blog rank in Google search results and just makes your user experience all the much better because your pages load faster.
What I also like in particular about the majority of the Genesis Framework themes is that they are NOT set up like page builders. There's a clear structure that you can implement, so find a theme that you like and you can just get started straight away, without having to be a graphic designer.
Next up, Install your theme.
Once you've gotten an awesome theme to use on your blog, you will need to install it.
Your theme will come with detailed installation instructions & if you have any problems you can contact customer support to help you through it.
Installing a new theme on your WordPress site generally means you'll get a .zip file that contains the theme from your supplier. You will then log into your WordPress dashboard, click on appearance > themes > upload & then you will upload the .zip file & click on install.
You're now well on your way to an awesome website.
9. Design a logo for your Blog
One of the next things you may be wondering about would be branding.
Does a blog need branding from the get-go? No, it doesn't. But by setting up some basics your site will look better & readers will start to associate certain colors, patterns & pictures to your blog.
You are going to need a logo, however. It doesn't have to be something fancy. You can easily put something together even if you're not a graphic designer. Your logo can be quite simple, I.e. the name of your blog in a readable font. Or if you have the time & expertise, it can be something much more elaborate.
Some useful tools or sites for creating a logo can be found here:
Canva
Canva is a favorite of many bloggers because of its free service, powerful tools & ease-of-use. It is a really intuitive platform and makes creating blogging graphics a walk in the park. The same can be said for creating some simple logos for your blog.
Adobe Photoshop or Illustrator
The Adobe range of software is not free & it is certainly not something that can be considered beginner-friendly. If you are experienced in image or photo editing, however, & you already happen to own Photoshop or Illustrator, these are by far the most powerful tools to create custom graphics for your site. That includes creating your logo.
Fiverr
If you do not have the time, patience, or creativity, you can always outsource the design work. Fiverr is a good place to find cheap logo designs. Shop around before you settle on a gig and check out the reviews that the seller has to make sure you're dealing with a good reliable seller.
99Designs
Another option for outsourcing your designs & is most probably the option that will return the best designs. 99Designs is more expensive than Fiverr, but you tend to receive much higher quality work, both creatively and in your final design.
If you're going to design your own logo, visit Canva and have a look at some of the other graphics options for bloggers. You can create awesome banners, sidebar images, blog post pictures & all sorts of graphics for your social media accounts.
10. Take your first blogging steps
The last few steps are to put all of your ideas to work and start creating content. You should start off by creating the following:
An About Us page for your blog
This page is vital for when new readers to visit your blog.
A lot of the time if a reader lands on one of your posts when they're done reading they'll head over to your about page to get to know you a little better. This page allows you to tell them a little bit more about you, what you do, what your blog is about, and, most importantly, why they should follow along on your journey.
Don't forget about your contact page including in a contact email or other way of getting in touch with you.
Legal pages
You're going to need legal pages to disclose affiliate links, cookies, disclaimers, tracking, etc. It's just one of the pains of blogging. Luckily you won't have to spend too much time on them once they're complete.
Legal pages can be tricky, which is why I recommend going directly to a professional lawyer, but one that happens to be a blogger and will have your best interests in mind (and doesn't want to hit you hard in the pocket if you know what I mean).
Amira over at Aselfguru is who I recommend, she is a professional lawyer and blogger with a legal bundle that will have all your blog legal pages covered in one package (and at a very reasonable price).
Write your first blog post
Your 'about' page is set up and you've gotten all of your legal pages set up as well? Then it's about time you get started with your first blog post.
You can write an introduction post, letting the world know who you are and what you're going to be doing. Or you can just get straight into writing about your niche and leave the introductory stuff to your about page.
Create your Social Media Accounts
Facebook, Instagram, Pinterest, YouTube, LinkedIn, Twitter, etc. whichever tickles your fancy.
Pick a social network that fits with your niche, I.e. Fitness is very popular on Pinterest. If you can create videos you can share them on YouTube, visual brands also do amazingly well on Instagram.
Whichever network you choose to go with put the majority of your effort into only one or two social media networks at first. Each network has its own way of promoting your content and you will have to invest some time getting to know each platform and how to create content specifically for each one.
Once you have gotten one of the social networks under control, you can start experimenting with another one.
I've put together some guides that will help you get started with my favorite (and some of the most lucrative) social networks:
Useful Resources to Start a Blog
I am a firm believer in learning through doing & learning from your mistakes. One big problem arrives though when you consider how much your mistakes have cost you in time & money.
This is where blogging courses come in. Good ones teach you everything you need to know to avoid the big costly mistakes whilst showing you what to do in order to become a successful blogger.
Best Value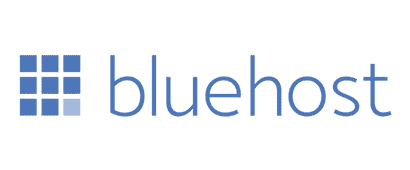 Get your website up and running with a simple one-click WordPress install using Bluehost.
Sign up for their hosting and get a free domain name and start a money-making blog for only $2.95/month (save 71% with the link below).
I still believe in learning through doing, but your learning becomes a lot more efficient and effective with the correct guidance. Why learn from your own mistakes when you can learn from others?
Launch Your Blog Biz course
If you're at the very beginning of your blogging journey and finding it tough getting started… Even though I've really tried to make your start as seamless as possible with this guide. I recommend the Launch Your Blog Biz course from Alex & Lauren at Create & Go. This course guides you through setting up your blog with WordPress, customizing themes, creating graphics, how to write blog posts, blogging fundamentals, building your list & many more useful & professional tips & tutorials. In addition to the blogging stuff, you'll also learn how to monetize your blog through affiliate marketing, sales & email funnels, how to convert readers into buyers, using social media to get traffic to your posts & much more (here's a detailed review).
If you want to get started making money with your blog, I highly recommend the course. You'll probably even run into me in the private support group lending a hand.
Find out more about the Launch Your Blog Biz here.
Pinterest Traffic Avalanche
The Pinterest Traffic Avalanche is another course provided by Alex & Lauren over at Create & Go. This course is designed to increase your blog traffic through proven Pinterest traffic techniques. Pinterest is one of the best sources of traffic for blogs & this course teaches you how to create an incredible Pinterest account that will drive targeted traffic to your blog.
It is safe to say that I love the Create & Go courses, not just because of the content in the course, but the real-time updates & answers you get from the over 1000 members of their support groups.
Find out more about the Pinterest Traffic Avalanche here.
Are any of these courses essential? Of course not, but they can all help you on your journey to starting a successful blog. I was apprehensive about taking courses myself, as the internet seems to be able to provide so much information for free, but eventually, I took the plunge & can safely say that it was money well spent. Why? Because these are bloggers that started out just like you or me and have since gone on to prove that what they teach you actually does work.
How much does it cost to start a blog for real?
The simple answer is whatever you can afford. You don't need a professional theme, paid plugins, or even to host your own domain. They make a huge difference in increasing the searchability and popularity of your blog, however. I'm yet to come across any full-time bloggers that have been successful without a good theme & self-hosted website (I.e. yourdomain.com instead of yourdomain.wordpress.com). This is because self-hosted sites allow you to install plug-ins, AdSense, etc. A lot of the features are not possible with free hosting sites.
Below you'll find 4 sections, ranging from cheapest to most expensive.
Free
There's nothing wrong with starting off with a free blog if you're only looking to see if blogging is right for you or if your only goal is to share your experiences with family & friends. You can get started for free with Blogger, Wix, Weebly, etc. As Blogger is owned by Google, you're able to use AdSense on your site, which isn't normally possible without self-hosting.
Basic
If you don't have much money to invest in your blog you can get started with the basics.
$2.95 per month for hosting + $30-$120 for a theme. You can look through ThemeForest for a variety of different themes, you may even find a cheaper one that speaks to you.
Paid plugins, graphics & courses can be avoided for the time being, until you start gathering some momentum & making money with your blog. Look out for free resources, like Canva, to create your own graphics & logos.
Essentials
You're interested in starting a successful blog & you're not interested in cutting corners.
You'll need Hosting, a theme, Grow by Mediavine (formerly Social Pug), an email marketing service & social media scheduling tools.
I fall into this category, so I'll just give you what I pay.
$5 per month for hosting.
$100 once off for a Genesis Framework theme
$99 per year for W3 total cache – an optimization plugin to improve loading times & SEO ranking.
$34 per year for Grow by Mediavine – the only other plugin I pay for.
$50 per month for ConvertKit, they are the email marketing service I use & recommend if you want to monetize your blog.
Lastly, I also pay $120 per year for Tailwind, the best Pinterest scheduling tool out there (that's $120 for Tailwind + $360 for the unlimited tribes and looping plan, both of which you don't need when you're starting out, and I have canceled because it didn't provide me with the requisite value beyond the general plus plan).
Throw all of that into a calculator & you'll see that this blog costs me around $75 per month.
For a breakdown, check out this blog income report of how I made $1,182.25 in January 2021.
Beyond…
If your blog is making a good amount of money, you can spend more on hosting for the increased traffic, better sales funnels, additional social media tools, paid advertising, expert contributors, etc. It really all comes down to what your blog can afford and what you feel you need.
As you're reading this article, you are most likely just starting out on your blogging journey. Don't worry too much about this last category, it's only here to highlight that you can pay more for functionality or convenience once your blog is running successfully.
How much does it cost to start & run a blog? As you can see, whatever you can afford.
Best Value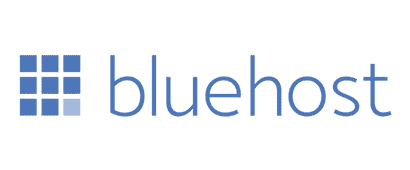 Get your website up and running with a simple one-click WordPress install using Bluehost.
Sign up for their hosting and get a free domain name and start a money-making blog for only $2.95/month (save 71% with the link below).
Final Thoughts on starting a blog
There has never been a better time to start a blog.
No really, with affordable services, accessible ways to monetize your blog & a whole host of people looking for solutions online… the real question that needs answering is, why haven't you started your blog yet?