Nikocado Avocado is a YouTube creator who shot to fame with his mukbang videos. Many people wonder what Nikocado Avodcao's net worth is from his YouTube channel and other ventures.
Nikocado Avocado has an estimated net worth of $7 million. He has amassed this wealth through his YouTube channels and other video services, like his Patreon and Cameo accounts.
In this article, we will examine how Nikocado managed to build up this fortune, where it all started, and what he spent his money on.
How Much Is Nikocado Avocado Worth?
Nikocado Avocado has a net worth of approximately $7 million.
He owns a $2.3 million penthouse apartment, has over 7.7 million subscribers across all his YouTube channels, and earns through YouTube ads, merch, Patreon, Cameo performances, and other ventures.
Who Is Nikocado Avocado?
Viral sensation Nikocado Avocado has risen to fame through his YouTube channel and is one of the US's most popular mukbang video creators.
Nikocado Avocado's real name is Nicholas Perry. He was born in 1992 and has always been passionate about creating and entertaining.
What many new subscribers do not know is that he is a classically trained violinist, and initially tried to follow that career path before finding a mukbang audience on YouTube.
Nikocado Avocado's YouTube Career
If you were to look up Nikocado Avocado's videos, you would find some extreme mukbang videos. Nikocado Avocado is actually one of the first male creators (and currently the most successful male creator) to become popular in this niche.
His first mukbang video alone gathered 50,000 views in only a couple of weeks.
His earlier mukbang videos were notable because his pet parrot was sitting on his shoulder as he ate.
Many of his recent videos include collaborations with other mukbang enthusiasts and personal stories on his mukbang journey.
In 2019, he claimed his mukbang days were coming to an end for health reasons, but as his subscriber count continues to climb, he continues to create mukbang videos (this is what his audience wants after all, and shows the difficulty of changing your niche when you have an established audience).
Mukbang wasn't Nikocado Avocado's starting point. When he first joined YouTube, he shared violin covers and created a vegan vlog. However, due to health reasons, he ended his vegan diet and started introducing meat and dairy products to his diet, and began eating more and more on camera.
When he started his channel, he weighed only 155 lb, while his last weigh-in exceeded 350 lb.
How Much Money Does Nikocado Avocado Make On YouTube?
Nikocado Avocado has over 3.4 million subscribers on his main YouTube channel and over 717 million views. On his main YouTube channel, this means he has made around $3.59 million from YouTube ads on his videos over the life of his channel.
He has five other channels as well, with the revenue from YouTube ads on each broken down as follows:
Nikocado Avocado 2 – over 126 million views – $630,000
Nikocado Avocado 3 – over 217 million views – $1.09 million
More Nikocado – over 400 million views – $2 million
Nikocado Shorts – over 440 million views – $0
Noodle King – over 49 million views – $245,000
Therefore, Nikocado Avocado has made around $7.56 million from YouTube ads on his videos. This is only the income from ads appearing on his videos and doesn't consider his merch, Patreon, Cameo, and other income streams.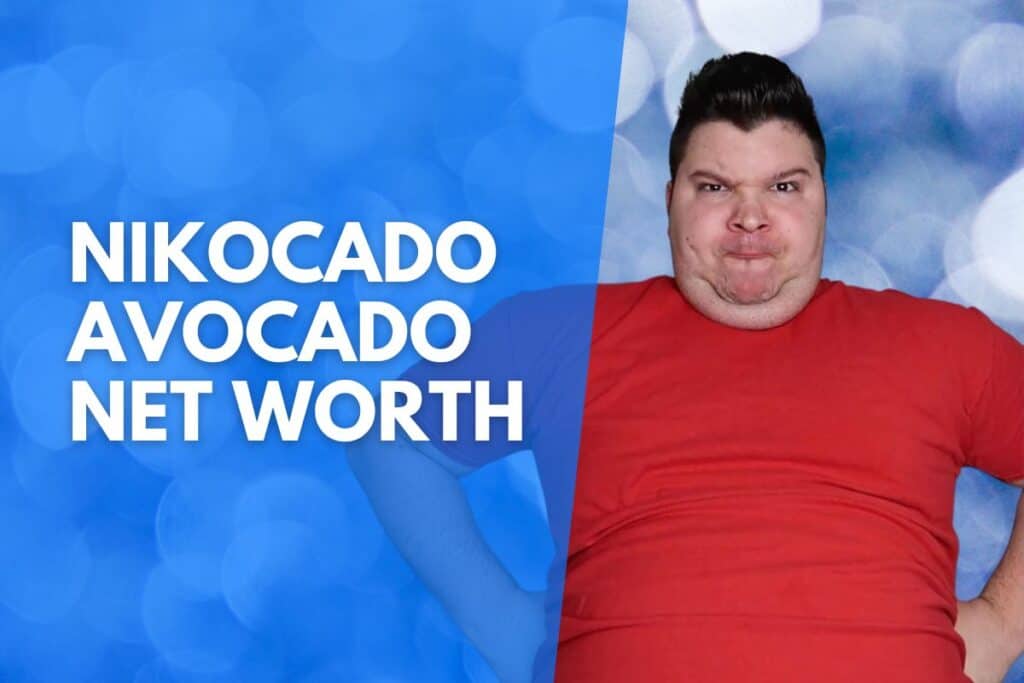 Note: The above YouTube income estimates have been made using our YouTube Money Calculator. This considers the most important variables that affect how much a channel can earn, unlike other calculators that show vague and vast estimate ranges.
Other Ventures
YouTube is the main platform that Nikocado Avocado uses for his career. However, he also earns money from his participation on other paid platforms.
He has a Cameo account where he sends personalized videos to fans. People can pay to have this YouTuber send a friend, family member, or themselves a video for any occasion.
Fans can also subscribe to Nikocado Avocado's Patreon account to support him. Subscribers of his Patreon have access to exclusive Nikocado Avocado content that can't be seen anywhere else.
How Much Money Does Nikocado Avocado Make On Cameo?
Nikocado Avocado charges $149 for a cameo video and, in the past, also offered live calls for $299. Based on the number of reviews, he has earned at least $131,269 on Cameo.
It is far more likely, however, that he has made well into six figures on Cameo, as the above estimation is based on the cheapest option and is only taking the reviewed Cameos into account.
Nikocado has over 5,000 followers on Cameo; if half of them have ordered a video, this will take the amount he's earned on Cameo to around $372,500.
This is a more realistic amount for him to have made on this platform.
How Much Money Does Nikocado Avocado Make On Patreon?
Nikocado Avocado has four tiers on his Patreon account:
Patron – $8/month
All-Access Patron – $16/month
VIP Patron – $24/month
Producer Patron – $300/month
While he does not disclose on his Patreon how much he is earning, we can see that he has three patrons in the top tier, as their names appear in his video description as a reward.
There is a substantial jump to this top tier, so the lower tiers will likely have many more patrons.
Nikocado Avocado makes at least $900/month from Patreon but is more likely to earn upwards of $5,000/month from all of his Patreon subscribers.
Other Highlights
In 2018, Nikocado Avocado had a guest appearance on the popular TV show Tosh.0.
This series airs on Comedy Central, where the host makes jokes about popular internet videos and has a guest appearance from an internet sensation in each episode.
Early Life
Before Nikocado became an internet celebrity, he focused on playing the violin. He had spent many years studying violin, and, as mentioned above, he is a classically trained violinist.
At one point in his life, he worked at the Home Depot while trying to make it as a freelance violinist.
Being in front of the camera comes naturally to Nikocado Avocado.
When he was younger he wanted to act in TV shows and movies. He was so passionate about this dream that he majored in acting in college.
During this time, he auditioned for the Glee Project and even received callbacks.
Personal Life
Nikocado Avocado has had some health concerns from his mukbang activities.
He opens up about these concerns and his struggles in videos on his YouTube channel. He is very open with his audience. Nikocado Avocado has admitted that his diet has led to manic episodes where he hits low points.
What is unknown is how much of what he says is exaggerated to get more views. It is clear that he is struggling health-wise as his weight continues to climb in an alarmingly short space of time.
Hopefully, he finds a balance between creating content that viewers are interested in and a way for him to take control of his health.
He was born in Ukraine but was raised in the USA. Nikocado Avocado is married, officially tying the knot to his husband, Orlin Home, in 2017.
In 2021, he announced through a YouTube video that he purchased a $2.3 million penthouse. However, this video created controversy when he said "I sit here in my tower and watch everyone struggle and be poor."
This isn't the first time Nikocado Avocado has been at the center of controversy. In 2019, another mukbang creator accused Nikocado of harassing her.
Stephanie Soo claimed he had been taking photos and harassing her through text. While Nikocado Avocado denied it, later, it was confirmed that this was just a scheme orchestrated by both creators to gain more attention.
Nikocado Avocado doesn't mind playing the villain as long as it gets people talking about him. He will go to any lengths to get more subscribers to his channel.
Final Thoughts on Nikocado Avocado's Net Worth
Nikocado Avocado's net worth is around $7 million. He currently earns an income through revenue on his YouTube channel, Patreon, and Cameo.
Nikocado Avocado has always wanted to be in the spotlight, majoring in acting in college, which is why he is so comfortable in front of the camera today.
Perry has made a real name for himself as Nikocado Avocado and helped bring a popular Korean video style to a large US audience.
While his net worth and channel continue to rise, so does the number on his scale, we hope that he manages to find a balance so that he can reap the benefits of the fortune he has built up for years to come.
YouTubers like PewDiePie, Jake Paul, and many more have successfully transitioned from the videos that initially made them popular, not to mention many controversies, so there is no reason why Nikocado Avocado can't do the same.