With over 18.2 million subscribers, Unbox Therapy is not only one of the largest tech channels, but they're also one of the largest YouTube channels in Canada.
Having gained over 4.8 billion views on YouTube, Unbox Therapy has a net worth of approximately $50 million. Much of this has been earned through YouTube ads, merchandise, sponsorships, and other ventures.
This Canadian YouTuber is one of the most well-known tech YouTubers in the world today. In this article, we'll look at how he built up this wealth and the career that brought him to this point.
Who Is Behind Unbox Therapy?
Unbox Therapy is the professional name of YouTuber Lewis Hilsenteger. The Canadian YouTuber is one of the most popular tech YouTube channels and is up there with MKBHD, Linus Tech Tips, etc.
Born in Toronto, Canada, on May 6th, 1985, Lewis George Hilsenteger has revolutionized an entire video unboxing genre.
His unique style has spawned a whole host of copycats, but there is no comparison with the original, bringing a mix of humor, quality, and the latest tech to eager viewers.
Before becoming Unbox Therapy, Lew studied digital art photography and video editing at the Toronto School of Art.
While little is known about his personal life, Lewis currently lives in Newmarket, Ontario, with his wife and son.
Lewis Hilsenteger Bio
| | |
| --- | --- |
| Name: | Lewis George Hilsenteger |
| Date of birth: | 6 May 1985 |
| Place of birth: | Toronto, Canada |
| Estimated net worth: | $50 million |
| Known as: | Unbox Therapy |
Unbox Therapy Career
In 2010, Lewis Hilsenteger and Jack McCann started the Unbox Therapy YouTube channel.
Both were involved with creative arts at University, which has helped have an impact on the quality of the content delivered on the Unbox Therapy channel. While Lewis Hilsenteger is the face of the channel, Jack takes care of the behind-the-camera stuff.
Currently, Jack is working as the creative director at Unbox Therapy, and it seems like Lewis Hilsenteger is the man in charge.
The channel has grown steadily since it started but received a massive boost in viewers and subscribers during the launch of the iPhone 6 Plus.
In 2014, Lew now famously bent his very own iPhone 6 Plus with his bare hands, which caused the clip to go viral (amassing over 70 million views) and is widely accepted as the clip that launched the "Bendgate" controversy for Apple in that year.
Unbox Therapy has also gained notoriety for its massive giveaways of the latest tech, like the 100 iPhone 12's they gave away at the end of 2020. These regular giveaways always bring in many viewers, and can you blame them?
On Unbox Therapy, you may occasionally run into another popular tech YouTubers in the industry, like Marques Brownlee, Austin Evans, etc. Lew seems to be good friends with quite a few top tech YouTubers and often collabs with them.
How Much Money Does Unbox Therapy Make From YouTube?
Unbox Therapy has over 18.2 million subscribers on his main YouTube channel and over 4.4 billion views on his videos over the lifetime of this channel.
With 4.4 billion views, Unbox Therapy has made around $44.2 million dollars from YouTube Ads appearing on his videos. This does not include money he has earned from merchandise, sponsorships, and other ventures.
On his other channels, Lew Later, LaterClips, and LaterShorts, he has a combined subscriber count of around 1.7 million with around 402 million views.
Those 402 million views come to around $4.02 million earned from YouTube ads alone.
In total, Unbox Therapy has generated approximately $48.22 million from YouTube ads alone; if we consider the other revenue streams, such as merchandise and sponsorships, it is safe to say that Unbox Therapy has likely generated close to $100 million over the channel's lifetime.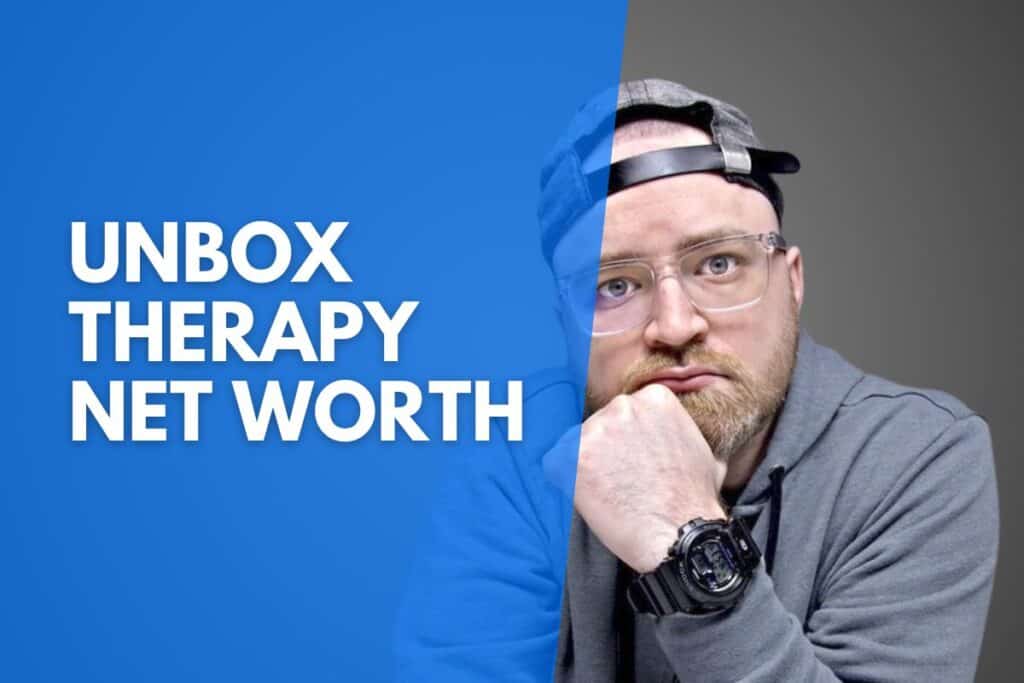 Note: The above YouTube income estimates have been made using our YouTube Money Calculator. This considers the most important variables that affect how much a channel can earn, unlike other calculators that show vague and vast estimate ranges.
How Does Lewis Hilsenteger Spend His Money?
When spending his hard-earned cash, Lew doesn't give much information away. Not much is known about his home, only that he lives in New Market, Ontario.
What we do know is that he likes electric cars, as he owns a Porsche Taycan Turbo S and a Tesla Model S Plaid, both of which were featured on the Unbox Therapy channel.
With the production quality of his videos constantly increasing, we also know that a lot of money is reinvested into the business.
In 2017 he even nabbed an 8500-square-foot warehouse to convert into a film studio for production.
Highlights
Unbox Therapy was a finalist in the STEM category (Science, Tech, Engineering & Maths) of the 9th Shorty Awards, eventually losing out to Bill Nye (the science guy).
The Unbox Therapy YouTube channel has also received all of the standardized creator awards already:
Silver Creator Award for reaching 100,000 subscribers
Gold Creator Award for reaching 1 million subscribers
Diamond Creator Award for reaching 10 million subscribers
With over 28 videos that have amassed over 10 million views each, we can see why Unbox Therapy has achieved over 4.4 billion channel views and gets around 15 million views per month.
Final Thoughts On Unbox Therapy's Net Worth
To sum it up, Unbox Therapy has amassed a fortune of around $50 million from his extremely successful YouTube career.
The channel's success has not only made Lew very wealthy but has also allowed him to give away some truly amazing prizes and gifts to his viewers.
With close to a total of 20 million subscribers and over 4.8 billion views, Lewis Hilsenteger has found success in more than just running a single YouTube channel and has developed his YouTube presence into a sizable business.
What started as a simple hobby has turned into one of the most popular tech channels on YouTube, with Unbox Therapy receiving over 15 million views per month.
This level of success doesn't come quickly, though, and it's taken a lot of dedication and hard work to build a successful YouTube channel on this scale.