Affiliate marketing is a process by which you can earn a commission for promoting products or services of another company. It's a great way to make money online, and it's something that anyone can do with the right training and resources.
In this article, we will discuss what affiliate marketing is, how it works, and some of the best affiliate programs for beginners.
If you're looking for a way to make money online, affiliate marketing is a great option.
What is affiliate marketing and how does it work?
Affiliate marketing is a type of performance-based marketing in which a business rewards one or more affiliates for each visitor or customer brought by the affiliate's own marketing efforts.
The industry has four core players: the merchant (also known as 'retailer' or 'brand'), the network (that contains offers for the affiliate to choose from and also takes care of the payments), the publisher (also known as 'the affiliate'), and the customer.
The market has grown in complexity to include a variety of different types of digital marketing tactics and platforms, as well as a wide range of players.
In simple terms, affiliate marketing works like this: You, as a publisher, partner with brands and companies in order to advertise their services on your website. In return, you receive a commission whenever someone clicks on one of your links and makes a purchase.
How to find products to sell as an affiliate marketer
There are a few ways to find products to sell as an affiliate marketer. One way is to look for products that you're already familiar with and that you believe in.
These could be products that you use yourself or that you've seen others use and recommend. If you have a personal connection to a product, this can make it easier to sell.
Another way to find products to sell is to research trends in your industry or niche. This can help you to identify products that are growing in popularity and that people are likely to be interested in.
You can also look for products that offer affiliate programs with high commissions. This can be a good way to earn more money from each sale.
Finally, it's also important to consider the competition when choosing products to sell. If there are already many other affiliate marketers selling the same product, it may be more difficult to stand out from the crowd.
What are the benefits of being an affiliate marketer?
There are many benefits of being an affiliate marketer. One of the most obvious is the potential to earn a commission on sales.
As an affiliate, you receive a commission for every sale that you refer. This can add up to a significant amount of money over time, especially if you are able to refer "high-ticket" items.
Additionally, affiliate marketing provides an excellent opportunity to build a passive income stream. Once you have established yourself as an authority in your niche, you can begin to generate income even when you are not actively working.
Affiliate marketing can be a very flexible way to make money. You can choose to work as little or as much as you want, and you can work from anywhere in the world as long as you have an internet connection.
Finally, as an affiliate marketer, you will have the opportunity to meet and work with people from all over the world. This can be a great way to expand your network and build relationships.
What are the negatives of being an affiliate marketer?
While being an affiliate marketer has many perks, as we've mentioned above, there are some negatives that should be considered before taking the plunge.
One of the biggest problems with affiliate marketing is that it can be very competitive. There are thousands of other people all vying for the same customers, which can make it difficult to stand out from the crowd.
Additionally, affiliate marketing relies heavily on search engine optimization, email marketing, or social media marketing, which means that you always have to be on the lookout for changes in algorithms and best practices.
Also, the online platforms that offer affiliate marketing programs can be volatile; they may change their terms and conditions or terminate the program at any time. And if a company decides to stop running its affiliate program, you could suddenly lose your income stream.
Success as an affiliate marketer requires significant time and effort; it's not a get-rich-quick scheme. If you're not willing to put in the hard work, then affiliate marketing might not be the right career choice for you.
How to get started in affiliate marketing
Starting an affiliate marketing business can seem like a daunting task, but with a little planning and hard work, it is certainly possible to be successful.
The first step is to choose a niche that you are passionate about.
Once you have narrowed down your options, you will need to do some research in order to find potential products to promote.
Once you have selected a few products, you will need to sign up for affiliate programs and start promoting your products.
There are many ways to promote affiliate products, such as through social media, blogs, or email marketing.
With a little effort, you can quickly start earning commissions from your sales.
Best Value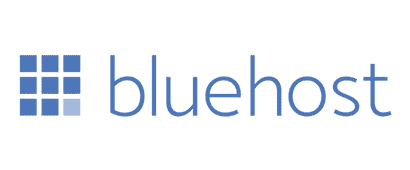 Get your website up and running with a simple one-click WordPress install using Bluehost.
Sign up for their hosting and get a free domain name and start a money-making blog for only $2.95/month (save 71% with the link below).
The best affiliate marketing programs for beginners
For beginners in affiliate marketing, it is best to start with programs that have low risk and high rewards.
The most popular affiliate program is Amazon Associates, which offers a (relatively small) commission rate for referring customers to Amazon. The benefit with Amazon, however, is that you can earn a commission on whatever the person who clicks through buys, even if it isn't something you've recommended.
Another program to consider is Clickbank, which offers a wide variety of products to choose from. Some commission rates on Clickbank for good products can even be as high as 70%. This is mostly because the products are almost all digital and the creators know that with such a high commission rate, they can attract more affiliates to promote the product (which in turn can make it more competitive for you as an affiliate).
If you are looking for a more niche program, then ShareASale or Impact may be good options. These networks offer a wide variety of different companies and are some of the largest affiliate networks in the world.
Once you have chosen a few networks and joined a few affiliate programs, it is important to promote them effectively.
As a beginner, it's best to avoid affiliate programs where you may need to make a purchase in order to join (this is especially true if you never plan on using the product).
How to find affiliate marketing programs easily
There are a few different ways to find affiliate marketing programs that fit your niche.
One of the easiest ways is to use an affiliate network, such as ShareASale or Clickbank. These networks list all of the available affiliate programs for each company in their marketplace.
Another way to find affiliate programs is to search for them on Google. For example, if you are looking for affiliate programs in the fitness niche, you could try searching for "fitness affiliate programs" or "health affiliate programs."
If you are curious whether a specific company has an affiliate program, you can head to the footer of their website. Most companies that have affiliate programs will leave a link to it there. Many refer to the universal term of affiliates, but some like to spice things up with other terms, so look out for:
Affiliates
Partners
Ambassadors
Even if they don't have a footer link, you can use Google along with a search operator like site:domain.com followed by a term, like "affiliate".
This will show you all of the indexed Google pages from that particular domain that are related to affiliates.
Once you find a few potential programs, you will need to research each one to see if they offer something that is a good fit for your audience.
5 Tips for successful affiliate marketing
Affiliate marketing can be a great way to make some extra money, but it can also be quite complex. Here are five tips to help you make the most of affiliate marketing.
Research your target audience
Before you start promoting any products, it's important to understand your target audience.
What are their needs and wants? What are their interests?
Once you have a good understanding of your target audience, you can start to research the products that they might be interested in.
Join a few networks and resources
There are a number of networks and resources available to affiliate marketers.
Affiliate networks often have free training to help you get to grips with the basics faster, and Facebook groups and other communities can be a powerful resource for finding useful and current advice.
These can be a great way to find products to promote, as well as get advice and support from other affiliate marketers.
Promote your affiliate programs effectively
Once you've joined a few affiliate networks and found some programs to promote, it's time to start spreading the word.
There are a number of ways to do this effectively, including writing blog posts, making YouTube videos, and creating social media content.
Learn more than the basics of the platforms and their algorithms that you are planning on using and try to best match the products or services you are promoting with the right network.
I.e. If you are reviewing a video camera, it's more likely that you will find an audience on YouTube than if you were promoting the same product on Facebook. This is because the target audience will be interested in seeing the product in action and searching for it.
Analyze your progress regularly
It's important to keep track of your progress and analyze the results of your efforts regularly.
This will help you to understand what is working well and what could be improved.
There are a number of tools that can help you to do this, including Google Analytics and many of the affiliate networks have their own affiliate reporting tools available as well.
If you find something is working well, it's time to start thinking about how you can take more advantage of that, possibly with similar articles/videos, recommend similar products, or try negotiating a better commission rate with the brand.
Be patient with the results
Affiliate marketing can take some time to start generating results, so it's important to be patient.
Don't give up if you don't see results immediately and keep trying different strategies until you find something that works for you.
It can also be helpful to set yourself some realistic goals to work towards.
Final thoughts on affiliate marketing
Affiliate marketing is a great way to make money online. It's a simple process: you promote products or services on behalf of another company and earn a commission on every sale you make.
It's a great way to start your own business or supplement your existing income. And it's a great way to build relationships with other businesses in your niche.
If you're thinking about starting an affiliate marketing business, we hope this article has been helpful.
We've covered the basics of what affiliate marketing is, how it works, and why it's a great opportunity. Now it's time for you to get started!