YouTube is one of those interesting networks that fall into both of the categories; social media & search engine. This is one of the reasons why it still continues to grow in popularity, being the 2nd most popular search engine (2nd to YouTube owners, Google) & just behind Facebook in terms of monthly users. Ranking on YouTube is one of the keys to success on the platform & YouTube SEO is a fundamental part of reaching the top of search results.
If you want to read this later, please save it to Pinterest.
There are a few things that YouTube SEO cannot solve, however.
Things like:
Bad content.
Poor keyword research.
Horrible audio.
Violence, nudity, etc. Those general things that go against the YouTube Community guidelines.
If you're serious about YouTube SEO & ranking your videos, these 4 aspects are really basic principles that you should and can be avoided easily.
Keyword research isn't as difficult as it may sound, just peruse through similar content, use Google's keyword planner & YouTube's search bar to get an idea of what people are looking for in your niche.
Audio is something that is very often overlooked and one of the biggest click-away factors for viewers. There really is no excuse for poor audio when you can get a lapel mic for less than $5 on Amazon! 😉
Do I even have to mention why breaking the terms of service is a bad idea? 😉
Lastly, how do you know if you're making good content? Ask yourself this; Why & for whom am I making this? If you can't come up with a good answer, bin it & move onto your next idea.
For a lot of people that could be the end of the line. I've made some great content, YouTube will take care of the rest!
Wrong!
YouTube may have a smart way of ranking videos, but it still needs a helping hand from the creator.
That's exactly what we're going to look at in this YouTube SEO article.
YouTube SEO: 5 steps to optimize your videos today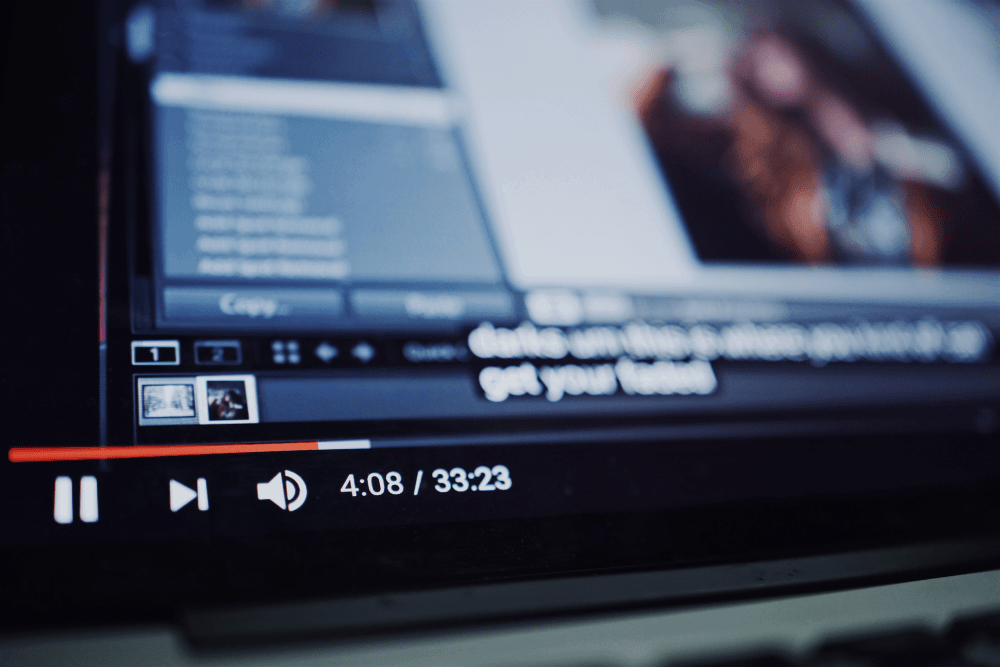 Step 1: Video title
Your titles & thumbnails are the first things that potential viewers see when scrolling their feed or search results. Your video title should include your selected keywords worked into a proper sentence. Avoid keyword stuffing & click-baiting, you'll just receive a ton of negative SEO once the viewers see past the ruse.
Try formulating long-tail keywords to rank for more terms & keep your titles longer than 5 words.
Keep your video titles below 70 characters, however, as anything more will be truncated in most search results.
*Long-tail keywords are phrases that people search for.
Pro tip: Keep your keyword at the beginning of your title if you can, this tends to give an extra YouTube SEO boost.
I.e. For the keyword YouTube SEO; The title YouTube SEO: How to rank your videos in 2018, would be a better option than how to improve your YouTube SEO in 2018.
Step 2: Video description
Your video description is arguably even more important than your title.
Ok, no argument, they're both VERY important in helping YouTube understand your video.
If YouTube understands your video correctly, you're going to have a much higher chance of ranking in search & showing up in the suggested videos sidebar.
You can have up to 5000 characters in your description, but you don't need to fill it out.
I'd recommend a minimum of 300 words and include your keyword in the first 25 words or sentences of your description.
Additionally, scatter your keywords throughout your description another 2 or 3 times using proper sentences relating to your video.
Avoid keyword stuffing once again, this will keep you from looking spammy & it will help YouTube understand where exactly your video belongs. (Hint: At the top of search results!)
Related: How to start a YouTube channel on a budget.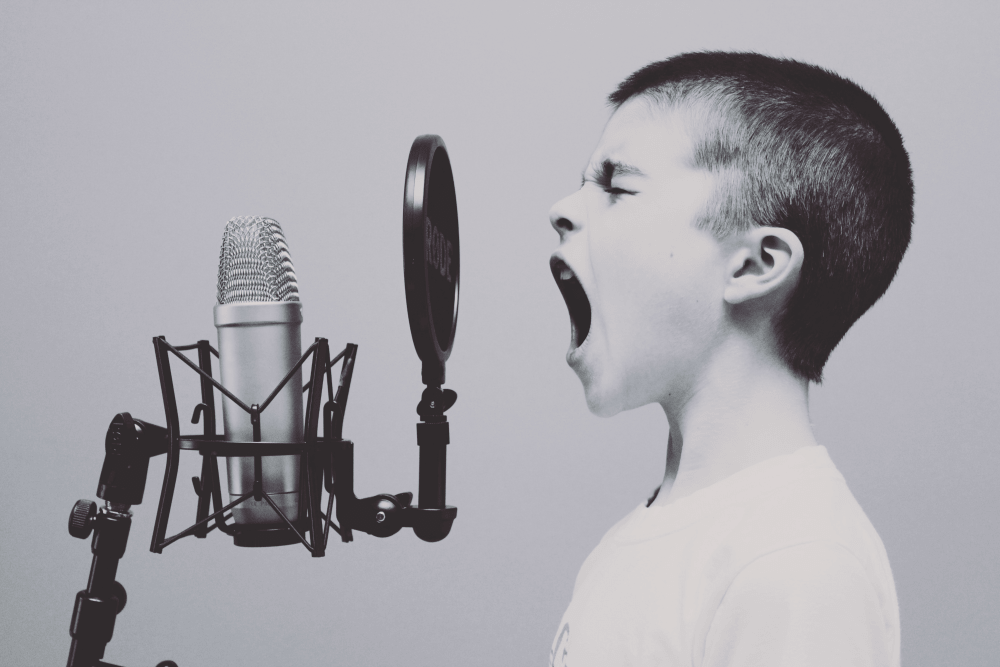 Step 3: Say your keywords
YouTube automatically transcribes your entire video, and they normally do a pretty good job at it! When YouTube hears you mentioning your keyword, it gives you some extra plus points to your YouTube SEO ranking.
By having your keywords as some of the first words you say, you're telling YouTube that this is a very important keyword in your video. So, mention it as soon as possible & then scatter it 2 or 3 times throughout the rest of your video.
Keep it natural though… Don't edit in a cutscene of you mentioning your keyword 3 times whilst spinning around in front of a mirror. 😉
Step 4: Use playlists
Playlists are awesome, not only do they automatically play every video included in them… which can lead to thousands of extra views… They also show up in search results.
Remember to include your keywords in the name of your playlist & you can also include similar videos of your own or even from other creators if you haven't gotten enough content on the subject as of yet.
Step 5: Video tags
YouTube tags are a great way to show up in the related videos sidebar & they help with your on-page YouTube SEO as well.
You can include up to 500 characters in your tags, and you might as well fill it up with relevant keywords… I.e. If you want to stuff keywords, now's your chance!
But hold up! There's some method to the madness of video tags, and you may want to put a little bit of thought into which tags will make up your 500 characters.
Firstly, include your main keywords & tags you're looking to rank for.
Next, include some variations of the keyword & include the full long-tail keywords you've researched.
If you've still got some characters leftover, include some relevant terms from your niche to close things out.
Pro tip: Check out what tags your competitors and similar videos are using & include them in your tags. This will improve the chances of your video appearing as a suggested video when someone watches one of theirs.
Step 6: Install TubeBuddy for free
TubeBuddy is an officially certified YouTube extension & my favorite extension. Not only does it tell you how many characters you've used live whilst uploading your video, it also recommends related tags to boost your YouTube SEO!
Speaking of tags, remember how I mentioned that you should look at what tags your competitors are using? Well, TubeBuddy makes it easy to view a wide variety of information on ANY YouTube video, including the tags & where that video ranks specifically for the said tag.
All of this functionality comes at a cost, however… the extension is free, but I'm sure the team over at TubeBuddy must've invested quite a bit developing the browser extension and software.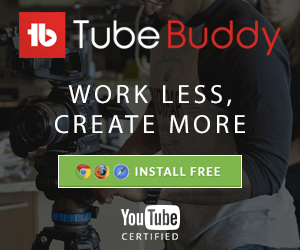 Jokes aside, TubeBuddy has a free plan that provides all of the functionality I've mentioned above, with additional plans starting at $9/month giving you even more options to optimize your YouTube videos & channel. You can also save 20% by booking a yearly plan.
To install the TubeBuddy extension for free, click here.
Find out more about TubeBuddy's other features here.
YouTube SEO: How to optimize your videos today – Summary
Step 1 – Video Titles
Step 2 – Video Description
Step 3 – Say your keywords
Step 4 – Use Playlists
Step 5 – Video Tags
Step 6 – Install TubeBuddy for free!
If you enjoyed this article, save it to Pinterest. 😊
As always, if you have any YouTube related questions, drop them in the comments below. I'd love to hear from you. 😊
Cheers,
David Woutersen
Out of the 925