In this article, we will explore the best remote jobs that you can do from anywhere in the world, so read on to find the perfect job for you!
Remote jobs are becoming more and more popular as they provide remote workers with a richer work-life balance. This is because remote working allows people to work flexibly, without being tied down to one location or time zone.
Remote workers have the freedom to set their own schedules while still getting paid for what they do.
Work for yourself Jobs that you can do from anywhere in the world
One of the best things about remote work is that you can be the boss of your own time.
There's no one telling you when to start and stop work, so you get to decide for yourself how much time you spend working. In addition, since many remote jobs are done from computers, there's a lot more flexibility around what time of day you choose to work.
This means that if you have a personal or family commitment in the morning, it will be easy to wake up early and put in a couple of hours before heading out for the day or catch up later on in the evening.
Being able to pick your own schedule means that you can take care of other responsibilities without feeling guilty about neglecting your work duties.
Now, let's get to the best remote jobs for people that want to work for themselves.
Blogger
Do you like writing? Then blogging could be a remote job for you!
To get started as a blogger, all that's required is an Internet connection and some basic writing skills. It can take time to build up enough followers so it's best to start small until you grow your audience.
Best Value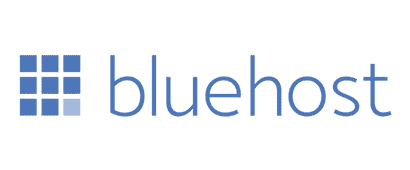 Get your website up and running with a simple one-click WordPress install using Bluehost.
Sign up for their hosting and get a free domain name and start a money-making blog for only $2.95/month (save 71% with the link below).
Business Coach
If you're looking for a remote job where you can work for yourself, then becoming a business coach might be the perfect remote job for you. Not only will it allow you to do your own thing and pick your own hours, but you'll also be helping people along the way.
A business coach is a person who assists clients in growing their businesses by giving them advice, resources, and access to the tools that are necessary for them to be successful. A business coach provides the guidance that they have learned from their own entrepreneurial experience and helps turn their client's ideas into reality.
The best thing about being a business coach is that you do not have to be tied down to a specific location and can help a variety of different founders.
Online Instructor
An online instructor is a person who provides instruction, education, or training to students over the internet. Online instructors can work from their own home (varying hours) or from an office (9-5, M-F).
Online instructors are usually required to have a degree in their field of study and the capacity to devote time and energy to complete tasks related to teaching. However, there are some remote jobs that you can do from anywhere in the world that require neither a degree nor previous experience.
If you enjoy teaching and can commit the time required, then this could be the perfect remote job for you.
Online Tutor
An online tutor is a person who provides one-on-one instruction to students over the internet. Online tutoring can be performed from any location and students may interact with tutors through video conferencing, and chat services such as Skype, text messages, Whatsapp, or email.
Online tutors do not need official qualifications as they are often teaching for extra income or to fund a different passion. You will need experience in whatever subject you are tutoring, but most online jobs that you can get as an online tutor have tests in place to make sure you know what you are talking about in order to land the job.
As an online tutor, you can work from anywhere as long as you have access to a computer and internet connection. This could be the perfect job if you enjoy helping people learn.
Virtual Assistant
If you have a knack for organization and enjoy helping people, then becoming a virtual assistant could be the perfect remote job for anyone who wants to make some money while doing something that they love.
Virtual assistants assist their clients by performing a wide variety of tasks such as: responding to emails, scheduling appointments, booking travel arrangements, writing company documents, and more.
As a virtual assistant, you are able to set your own hours as long as they fit in with your clients' schedules. This means that it is a great opportunity for parents or students who are looking for some extra income while still being able to take care of their studies.
Digital Marketing Strategist
If you have a background in marketing and enjoy helping businesses, then becoming a digital marketing strategist could be the perfect remote job for you.
A digital marketing strategist analyzes companies' online presence and recommends changes that will help them improve their rankings in search engines, among other things, all so that they can boost their sales and increase their revenues.
This position is ideal if you want to make use of your advertising and marketing knowledge in a new way and make a big difference.
Travel Consultant
If you love to travel, enjoy helping people, and are tech-savvy, then becoming a travel consultant could be the perfect remote job for you.
Travel consultants help clients plan their ideal vacation package by suggesting hotels, flights, additional services such as visas, and things that they should do while on their trip.
As a travel consultant, you will be able to organize your own schedule so that you can work whenever it is convenient for you.
Business Consultant
If you have a background in strategy, business management, or any other area of expertise that can help businesses grow and improve their revenue stream, then becoming a consultant could be the perfect remote job for you.
Consultants are hired by companies to assist them with various projects, usually related to finances or marketing. A business may hire a consultant to help them implement a new strategy or to fix one that is not working.
As a consultant, you will be able to set your own hours as long as you have enough proficiency in the area of expertise needed. If you enjoy taking on projects and like the idea of being sought out by others with problems that need solving, then becoming a consultant could be a great remote job for you.
Photographer
If you have a background in photography and enjoy having complete creative freedom, becoming a remote photographer can turn your passion into your profession.
Photographers are hired by companies to take pictures of their products or locations that promote whatever they are selling. This can range from taking pictures of hotels where people can go on vacation to promoting local shops and restaurants, among other things.
As a photographer, you can set your own hours as long as you meet the deadlines that are expected of you and get the job done in time.
You can find a variety of different fields that require photographers, so you can even branch your creativity out on the hunt for remote work.
Videographer
For those who enjoy filming and editing videos, there are many remote job opportunities in this profession.
Videographers are hired by companies to shoot promotional videos that help sell their products or services. You will need to be skilled in everything from setting up shots to filming and editing video content so that it is eye-catching and compelling enough to catch the consumers' attention.
If you enjoy filming and editing videos, becoming a remote filmmaker could give you even more freedom than if you were to have an in-office filming position.
Musician/Singer
If you enjoy playing or singing music, then becoming a remote musician could be right up your alley.
You can choose to focus on either playing music or singing in this position. Musicians and singers are hired by companies to play at corporate events, write songs for commercials, sing jingles, perform in clubs/bars, produce music for online events, create music for online platforms, etc.
Voice Artist
Similar to musicians, voice artists are hired to record voices for various projects. Unlike musicians, however, voice artists focus more on speech as opposed to music.
You can work as a remote voice artist in two ways: by recording audio versions of books and narrating audiobooks or by providing your voice talents for commercials, cartoons/animations, games/video games, etc.
I say there are two ways, but each category has so many different options.
Self-published Author
If you have a passion for writing, then becoming a self-published author could turn into a great remote job.
Self-published authors write books that they publish in ebook or hard copy versions. As a self-publishing author, you can also take care of the book cover yourself, or hire a professional graphic designer to take care of it for you. You should get an editor to look over the writing before it is published, and marketing will be needed later in the process as well.
You set your own work hours and deadlines for this job, but you should also be prepared to market and promote yourself and your book. You may want to hire an assistant to help out with that workload if it is too much for you at first.
Facebook/Instagram Ads Manager
If you have a background in Facebook and Instagram ads, then a position as an ad manager could be the dream job for you and one you can do in your pajama or anywhere around the world.
Ad managers create campaigns that boost business sales by promoting products or services on social media platforms.
You should have an eye for detail, great communication skills, attention to detail, organization/time management skills, understand buyer psychology, and quickly pick up on trends.
Search Engine Advertising Manager
If you are good at creating and managing Google AdWords campaigns, then a remote job as an online search advertising manager could be the ideal position for you.
These managers are responsible for setting up and running Google AdWords campaigns that help generate traffic to companies' websites.
Like Facebook and Instagram ad managers, a search engine ad manager needs to understand buyer psychology and know how to find the best opportunities that can increase conversions.
Website Flipper/Seller
Website Flippers flip websites for profit, and the best way to do that is through website wholesaling. Wholesalers buy domains, build out sites, and sell them at a higher price to other brokers or end-users who want to use them as a base for their own business.
Another way to sell websites is to build them out and add content. You can then wait for these sites to generate an income, and sell them for approximately 36x their monthly revenue.
Or you can sell them with the content on it for a lower price as the buyer carries the risk of the content then ranking and generating an income in the future.
Dropshipping
Dropshipping of physical products is also an option as a remote job.
You find suppliers of the product you want to sell, place your order through them and then sell those items at a higher price on your own site.
Your main duties will be finding good deals and good products, handling payment for these purchases, building out the website, adding content, etc. but in general, the shipping will be taken care of by the supplier.
Sports Betting
The betting industry is a huge business, with some estimates as high as $1.55 billion in annual revenue in the US alone.
There are many different ways to make money by betting on sports and other events; the most popular being through placing bets online. There are tons of websites that offer sports betting opportunities for players from all around the world to participate without actually having to be located at a betting office or racetrack.
This is gambling though, and while you may not need any special skills in order to make money remotely like this, the most successful sports betters use systems and control their betting habits.
Online Poker
Poker has exploded in popularity over the last decade and especially online. You don't need to be skilled at poker as a player to make money from playing, but you may want to get some coaching for the best results.
If you are a talented poker player, then it can be a lucrative remote job that you can do from anywhere as long as you have access to an internet connection.
Health Coach
Health coaching may be one of the top careers that you can do from anywhere in the world.
There is a big demand for personal health coaches, and this type of remote job actually has many different variations. You could coach senior citizens or young mothers on improving their diet or managing diseases such as diabetes; you could also help clients lose weight or train them on the best exercises to build muscle mass.
Whatever type of health coaching you do, the most important thing is being able to motivate people and getting them to adhere to their programs and diets that will lead to good health outcomes.
Trading
Trading can be a difficult job for the inexperienced. But if you have time to study and learn the market, then you could make good living trading stocks or other securities from your home.
It's not as easy as throwing money at the market and hoping it works out, but with enough practice, you could make a great deal of money with this as a remote job that you can do from anywhere in the world.
YouTuber
Videos have become a universal means of sharing information and having fun, and some YouTubers are actually making pretty good money at it.
There are many ways to make money as a YouTuber from ads on your channel, selling merch, affiliate marketing, or even building an email list and selling ebooks or other informational products.
Whatever route you take, just remember to be informative. If you don't provide information or entertainment, then no one will want to watch your videos.
You could also create a blog in addition to the channel and turn your videos into articles; all of which will help you get paid more if people like what you're doing, so make sure the content is interesting.
Transcriptionist
Transcriptionists are in high demand because many businesses and individuals need to have their audio or video recordings transcribed.
You will need to be a fast typist with excellent spelling and grammar skills, but as long as you can pass a test or two, and type at least 60 words per minute, then there are transcription jobs that you can easily get from home.
Transcriptionist jobs can be found on Upwork, Fiverr, and other freelance job sites online; or you could create your own transcription business website and advertise it wherever you see fit.
Mystery Shopper
Some businesses hire mystery shoppers to audit their products or services.
So you could get paid to visit a restaurant, retail store, or even a hospital and evaluate the quality of service that you receive.
Mystery shopping jobs pay between $10-$35 per assignment, and they can be found on sites like Bestmark, MarketForce, etc.
Website Tester
Website testers get paid to test website usability, and they generally only need a few minutes to complete the assignment.
If you have experience in using websites or apps, then this could be perfect for you as a remote job that you can do from anywhere in the world.
Most of the sites that you would use to find website tester jobs, like UserTesting, UserFeel, etc. act like online survey websites where you can get jobs on a first-come, first-serve basis.
This article covers how you can make money online by doing surveys.
Writer
If you have an inclination towards writing, then you can do this as a remote job that you can do from anywhere in the world. Writing could be blogging for other companies or individuals in need of assistance; it could also be content creation for businesses and e-commerce websites wanting to supplement their existing content with yours.
Affiliate Marketer
Affiliate marketing is one of the easiest ways that you can make money from home, especially if you have a good product to promote and can find an audience.
You will need a website or blog in order to host your information, and an email list will help you promote your affiliate offers further.
If they buy something through you, then you will get a commission. This is one of the most popular and fastest ways to make some serious cash if you know the tips and tricks to do it right.
Jobs for companies that you can do remotely
If you can find a job for a company that offers remote work, there are several benefits.
One of the primary benefits is that you will be able to work when and where you want. You also do not need to worry about commuting or dressing for work.
Plus, you get flexibility with your hours, which is a huge benefit if you are caring for children or other family members.
Project Manager
A project manager manages the time and resources needed to complete a specific project.
A project manager is responsible for making sure the project stays on schedule; they also make sure that any changes to the scope of work are communicated effectively to all stakeholders, vendors, and other team members.
Most project managers can just as effectively do their work online as they can in person, making it a great job to work remotely.
Customer Service/Support
Customer service or support roles are some of the most remote-friendly positions out there. Working in customer service can be extremely difficult if you hate dealing with other people. But it can be a great job even for introverts because it does not require any face-to-face interaction.
There are several different roles that you could fill in a customer service team, including live chat support, email support, or even on-call in some cases.
You could work from home with a headset and microphone to help customers resolve their questions, issues, or concerns.
Media Buyer
A media buyer purchases advertising spots on TV, radio, print publications, and online. These can also be Facebook and Instagram ad managers, or search engine advertising.
Media buyers need to know how to manage budgets and keep track of where their ads are running. They also need to know the details of each specific marketing campaign so they can make necessary changes when needed.
Recruiting and Onboarding Officer
A recruiting and onboarding officer's job is to hire new staff to the company. They often need to interview candidates, assess them for strengths and weaknesses, and then send along their recommendations to management.
A recruiting and onboarding officer will also be responsible for training each employee on how they should do their job once hired.
With many companies and employees transitioning to online work, the job of a recruiting and onboarding officer can be done entirely online on many occasions.
Digital Marketing Manager
A digital marketing manager is responsible for managing the overall online presence of a company, including all aspects of social media and oftentimes also the web presence of smaller businesses.
They will work with other members of the brand team to make sure that everything aligns correctly with the marketing and business strategies.
This role often involves management as well, so you will need some supervisory experience along with strong communications skills.
As the name suggests, the work that digital marketing managers carry out is online-based, meaning it is another great job that can be done entirely remotely.
Copywriter
Copywriters create written content for a variety of purposes. They are often responsible for writing sales copy, blog posts, press releases, website copy, and other marketing materials.
As with many creative positions, the work of a copywriter can be done remotely as long as there is good communication between you and your team members.
Graphic Designer
Graphic designers create the visuals for a company, including logos, website graphics, advertisements, and other marketing materials. They often work with a creative team or manager to make sure that their designs fit with the overall brand strategy.
A graphic designer can do this work remotely as long as they have access to an online platform where they can share and get feedback on their work with others.
UX Designer
User experience (UX) designers are responsible for the overall experience of a user when they visit a website or use an application. They must ensure that all aspects of the design align with how users will interact with it and that everything is clear and easy to understand.
The work of UX designers can be done entirely remotely as long as there are good channels of communication set up in the teams.
Video Editor
Video editors work with video footage to create digital content. They could be working on marketing videos, training videos, or even just short clips for social media use.
As long as you have access to a computer and editing software (such as Premiere Pro), you can do the work of a video editor from anywhere in the world.
And if you get really good at it, you can work your way up to better-paying companies tackling more complex video projects, or become a freelance video editor and choose what clients you want to work with.
Audio Editor
Audio editors create, edit, and modify sounds on a computer. They may also remix audio to create new pieces. Some audio editors work with music, while others work with video or radio content.
As long as the person is good at what they do (and wants to continue working from home), an audio editor can be productive by working remotely.
Like a video editor, you will need to have high-quality equipment at home that can get the job done in order to work remotely.
Editor/Proofreader
As an editor or proofreader, your job is to go through different types of written content, identify mistakes, check for consistency, and make sure the content makes sense before it is published to the public.
Generally, a proofreader will focus more on mistakes, while an editor will have more of a focus on the content as a whole. As long as you are good at grammar and spelling, this job can be done remotely.
Android/iOS Developer
Developers are in charge of building the applications and programs that run on mobile devices (phones, tablets, etc.). They must be skilled at computer programming and have experience with coding for a variety of platforms.
Since it is software development work, it can easily be done from home as long as you have access to plenty of wifi!
Social Media Marketer
Social media marketers use social networks to promote brands.
They may run their own social media accounts for brands, or they may work with a digital marketing team that manages the company's social channels.
Either way, it is a role that fits well with remote workers as most of the work (analyzing data and posting on various platforms) can be done at home.
As long as you have the skills and the social media knowledge to do it, this role can be filled entirely by a remote worker.
This article covers everything you need to know about becoming a social media manager.
Data Analyst
Data analysts take data and put it into a form that can be easily understood by others. They create charts, make reports, and organize data to share with the company or marketing team they are working for.
Often times this work is done remotely as long as there are good communication tools set up between the analyst and their manager/team.
Web Developer
Web developers build the websites that people go to on a daily basis. They are responsible for creating new sites and adding features to existing sites.
As long as you have some previous experience in web design or development, it is possible to do this work remotely from home as long as you can set up an environment that allows you to work quickly and efficiently.
In order to be successful at a job like this, you will need to have quick internet speeds and good customer support in place for when things do not go as planned.
Programming/Software Development
In order to call yourself a programmer, the term that is most associated with coding, you will need some experience.
Programmers are in charge of building the pieces of software that run on computers and mobile devices. They are also in charge of fixing the bugs that occur once the software is put into use.
Like the previous jobs listed here, in order to do this successfully from home, or across the globe, you will need a good internet connection, a solid workspace, and great team communication.
Sales Representative
As a salesperson, your job is to sell products or services to potential customers. You will need to have the skills and knowledge about your product in order to convince someone else that they should buy it as well.
When doing sales remotely, you may be on video chat with a lead, so strong communication skills are very important as well as a good internet connection, webcam, and workspace.
Unless you're selling physical products (and sometimes even then), sales can be a great job that you can do remotely if you have access to the internet and a telephone.
Translation Services
Translators are people who take written content from one language and translate it to another. They may work for a company, but they can also be self-employed freelancers.
To do this job remotely, you will need to have solid English (or other languages) skills as well as the ability to learn new languages quickly and effectively.
If you work for a company as a translator, you can find a variety of different things that may need translating depending on the type of company you're working for.
If they themselves sell translation services, you'll find a vast array of different documents coming across your remote desk.
SEO Specialist
If you're a web or content creator, this is another great remote job for you to fill. SEO specialists are in charge of ensuring that the company's site appears higher in Google search engine rankings.
In order to do this effectively, SEOs need to have strong knowledge and experience with keywords, backlinks, and other SEO concepts and methods.
As this work is 100% online-based, it's a great job for remote workers as long as there are good communication channels set up.
Slack (and similar software) is a great investment for businesses that use remote workers, as this can help streamline the workflow for everyone, including SEO specialists.
Accountant/Bookkeeper
Accountants and bookkeepers keep track of the financial information for companies. They also do tax preparation and other related financial tasks such as collecting payments from clients.
This is one of those jobs that requires some previous experience before you can get hired.
Accountants typically work in an office or another space where they have access to their client's financial records, but with increased importance for workers on remote opportunities, more accountant and bookkeeping positions allow for remote work where online records and workflows are also growing in popularity and importance.
Researcher
A researcher's job is to collect data and find information of interest for their company. The main thing a researcher needs in order to do this well is to have experience in the field they are researching.
This job can be done anywhere, as long as there is access to the internet and a computer with good speed.
Illustrator
Illustrators are those who create artwork, drawings, and other images for companies to use. They may also do the actual printing of some materials as well.
When it comes to remote work, having great drawing skills (either physically or digitally) is undoubtedly one of the most important things you need in order to do this job successfully from home or across borders.
Jobs that require International Travel
Many jobs require you to work and travel across borders while on the hour, while these jobs aren't remote per se, they do allow you to travel and work across.
These could include positions such as:
Flight Attendant
Flight attendants are in charge of attending to passengers on a flight. This includes things like making sure that the passengers have everything they need, taking care of onboard issues, and so on.
You will also need to work long hours during your scheduled flight time as well as before and after the flight in order to make yourself available for flights.
Depending on the airline, however, you can spend your free time in some of the most exciting cities in the world.
Diplomat
Diplomats work for the government and are appointed by a sovereign state to represent its interests in another territory such as an embassy or consulate.
They are typically required to have a variety of different skills, including (of course) diplomacy, political awareness, and other related fields depending on what position you're interested in.
Diplomats are assigned to a specific consulate or embassy in a country and stay there until the term of their mission is over. Most diplomatic missions last for a few years.
Working on a cruiseliner
Cruise ships usually hire a wide variety of positions, but there are some titles that are most common. For instance, cruise ship companies typically look for people to work as performing artists.
Other jobs may include: Chefs, VIP Hosts and Hostesses, Bartenders, Waiters and Waitresses, Room Service Workers, Cleaning Crew Members, and Ship Security.
Some of the benefits of working on a cruiseliner are:
Get to travel and see the world.
Work in a fun, social environment.
Meet new people from around the world every day.
Professional Scout/Sports recruiter
As a professional scout, you are looking to find the best athletes out there. You will travel around to different places, watching games in order to assess who is the best at their position for sports teams and also leagues across the country.
As a sports recruiter, you will be mainly calling players and talking to them about joining the team you represent. You'll spend a lot of time working with the recruitment team and talking to people involved in the game.
Travel Nurse
A travel nurse is a registered nurse who moves from one healthcare facility to another for a temporary period.
This position can be very rewarding as you will get to work with different people all the time and travel across borders and states.
Get to travel and see the world.
Meet new people from around the world every day.
Explore different cultures.
Help people in different locations where you are needed most.
Truck Driver
Truck drivers are those who drive trucks across state lines and sometimes even into other countries. They are in charge of transporting cargo from one place to another.
As a truck driver, you will typically work with loads that weigh thousands of pounds and may even need to back up your truck into a loading dock or tight spot on the road.
Event Planner
Event planners make sure that events and parties go off without a hitch. Most event planners are employed by event companies, catering services, or hotels.
As an event planner, you might need to book rooms for the guests in a hotel and/or conference center (depending on what type of event it is).
You will also work with vendors, attend meetings, and try to make sure that everything goes smoothly from start to finish.
Event planners can work in a variety of different places. They can work remotely and do the same job that they would be doing in person.
International Journalist
As an international journalist, you will travel to different countries and cover international events. As a reporter, you will need to keep people informed about what is happening abroad. You may be sent to cover an overseas election, political conflict, natural disaster, or anything that can help inform people back home.
You will need to understand how journalism works in different countries around the world. You will also need to work with local journalists in order to get information for stories that you might be working on.
Jobs that hire travelers
If you want to travel and find work as you go, there are a number of skills that can help you land jobs around the world for short periods of time as you move around.
Some of these jobs are:
Language Teacher
As a language teacher, you can teach your native language in the different locations you travel to.
You can mix this with online teaching and still maintain a stable source of income while you travel to new destinations. Being a language teacher could be the perfect mixture of remote work and in-person work while traveling.
Fitness Instructor
If you are a fitness instructor, you can find work at different gyms, hotels, resorts, and clubs as you travel.
You can mix your in-person lessons with giving lessons online and training people online via Zoom or other video calling programs.
Ski/Snowboard Instructor
If you are an avid skier or snowboarder and spend some time visiting snow-filled locations in the ski season, you can work at ski resorts and find jobs as a ski or snowboard instructor.
A ski or snowboard instructor enjoys teaching others how to navigate the slopes. On the most basic level, a ski or snowboard instructor works as a tour guide, teaching people where to go and what they can do while at the resort, as well as teaching beginners how to become more confident on the snow.
Scuba/Surf Instructor
Scuba instructors work primarily at dive shops, surf academies, and resorts. They are in charge of teaching people how to operate scuba diving equipment.
They will also need to be certified in order to do their job.
It's important that you are strong swimmers and have a lot of stamina if you want to work as a scuba instructor. You will, of course, spend a lot of time in the water even while you are working.
Surf instructors work in a similar way, and people traveling can find work at the same places as scuba instructors could.
Surfers would however be more in demand in good surfing locations, while scuba instructors will be in higher demand in scuba hotspots.
Bartending
As a bartender, you may find work at different bars or clubs if you are traveling to another country. The general requirements to become a traveling bartender are that you need to be 18 and over and have a few bartending skills.
You can find work as a bartender by reaching out to bars or clubs directly as you travel.
Work at a Hostel
You can find work in different hostels anywhere around the world. Hostel workers can include receptionists, cleaners, and bar staff. Receptionists will need to answer questions about the hostel, give out information about food prices and tours that the hostel runs. They will also need to keep a record of how many people are staying at the hostel and be able to check people in.
Cleaners also have reception duties, but they are responsible for cleaning the entire building. They will need to clean and disinfect rooms, toilets, bathrooms, kitchens, etc. Bar staff will need to mix drinks at a bar or register if it is a self-service area.
Some benefits of working at a hostel are:
Get to experience different cultures.
You'll get a chance to meet people from all over the world.
An affordable way of traveling.
Gain valuable work experience.
Learn the language if working in foreign speaking countries.
Become an Au Pair
An au pair is a person that takes care of children in exchange for room, board, and generally a small stipend (in the US the minimum is $195.75 per week).
Working as an au pair could be the perfect way to experience another culture, while also caring for children, helping them with their homework, etc.
You will get a chance to learn about the culture by living with your host family, as well as often learning a new language.
Working on an Organic Farm
An organic farm is a farm that specializes in growing crops with methods that don't involve the use of chemical pesticides, fertilizers, antibiotics, or genetically modified substances.
Organic farms have rigorous standards for how the farming is done and the care given to the farm animals they house.
One of the best resources for people interested in working on an organic farm is WWOOF (Worldwide Opportunities on Organic Farms)
Here you can find organic farms around the world. Participate in the daily life of your host, help out on the farm, learn about sustainability and the various sustainable activities on the farm, experience a new culture, meet new people, and receive free room and board during your stay.
Final Thoughts on Remote Work and Travel
From programmers to writers, the world is your oyster when it comes to remote jobs.
If you're looking for an opportunity that allows you to work from anywhere in the world and make a living wage, this list of the best remote jobs should give you some ideas about where to start.
From customer service reps who can answer emails on their own schedule, editors who can write articles or blog posts remotely, and even people with disabilities who are able to do these things due to advanced tech – there's no limit as far as what kind of job someone could have while working remotely.
Every industry has a niche that will allow workers more flexibility than before so take time today and see if any of these options might be right for you!
What types of remote work have YOU tried?