If you've ever ventured into the rabbit hole that is Reddit, you might have wondered if there are ways to bring in some income from it.
While Reddit doesn't pay you directly, there are some great income opportunities on the site.
You just need to know how to leverage it.
In this article, we're going to answer the question can you make money on Reddit, and to kick things off, let's answer some Reddit FAQs.
What is Reddit?
For those of you who have never stumbled onto Reddit, it's a wild ride. You can really get lost in the scrolling. Reddit is an online network of different types of communities.
There are all kinds of posts about different hobbies and interests. You can find a group of people who love whatever you do!
In each forum, or "subreddit," you can share news and comment on other people's posts. Different subreddits such as r/nba include all things basketball, and r/yoga is for all of the yogis out there.
In these subreddits, you can post questions and get advice, find jobs, or just enjoy some entertainment.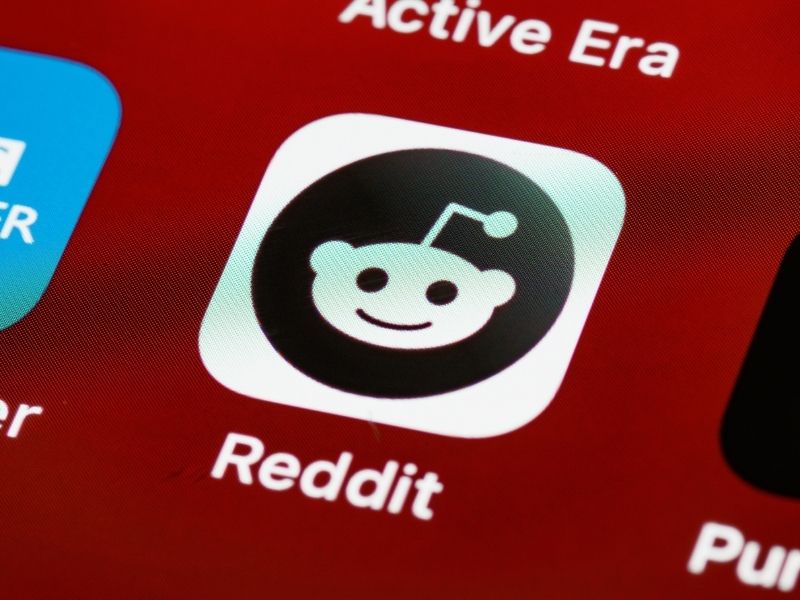 Can I use ads on Reddit?
Yes and no. You can use ads in the sense of driving traffic.
You will pay Reddit to put up ads to get people to your platform, but you cannot put up ads (such as Google Adsense) on the platform to make money off of them.
You can also use advertisements to drive traffic to a product you sell. You do need to be careful with this though because most people on Reddit do not like heavy advertisements.
This also usually requires approval from the admins of the subreddit.
Can I use affiliate links on Reddit?
Unfortunately, you cannot add affiliate links to Reddit posts. If you do try to sell stuff on Reddit, you're likely to get banned.
Again, Reddit users do not like heavy advertisements. The forum admins can usually be strict about this to keep the amount of spam in their subreddit very low.
If you're wanting to utilize affiliate links and Reddit, you'll have to get creative.
To successfully do this without a ban, you'll have to send people from the Reddit post to a landing page or blog post that contains the affiliate links.
Subreddits for Income
Now that you know the Reddit basics, it's time you know about these subreddits where you can start making an income.
If you grab one of the good side hustles, you can start making money today.
/r/forHire
If you've got a skill or service you can provide, this is a forum you should check out. This subreddit is specifically designed so that you advertise yourself and get hired.
This group has over 253,000 members which means tons of opportunities.
The current guidelines for posting in this community: no requesting free work, rates are required on all posts, anything under $15 an hour is not allowed, no commission-based jobs are allowed unless a base salary is offered, and no trying to gain sympathy to get hired, nothing illegal, etc.
Jobs available include graphic design, social media marketing, website setup, and more!
/r/RemoteWork
Remote Work is a bit of a smaller subreddit with over 15,000 members.
There are still many valuable posts here, though. With all jobs here, you're able to work from home.
Postings here include virtual assistant work, customer service representation, website development, copywriting, and more.
There are also posts from freelancers with tools, tutorials, and other recommendations for landing these types of work-from-home jobs.
/r/DigitalNomad
This subreddit has a whopping 1.3 million users. Talk about traffic.
Here there are always jobs being posted for fellow aspiring digital nomads.
Requirements for this community include no self-promotion (they don't want to monitor spam), no surveys, no requests for interviews or guests on your blog or podcast, and no asking "please review…" or anything of that nature.
Digital Nomad doesn't contain quite as many job listings, but it is still very valuable for aspiring work-from-home entrepreneurs.
This community is full of people who give advice on how to develop or utilize skills to make money online.
/r/RemoteJobs
Remote workers of all levels of experience are welcome in this subreddit. Remote Jobs has almost 20,000 members with consistent job postings.
Many types of jobs are available such as copyediting, software development, virtual assistant work, graphic design, data engineering, and so much more.
The sky is the limit with this one.
There are posts that are listed frequently with titles like "25 Remote Jobs from Top Industries are Hiring Now!" This gives you the flexibility to scroll through multiple jobs at once and find one that suits your needs. Here, you can also post yourself for hire.
/r/WorkFromHome
With almost 19,000 members, work from home is another subreddit to add to your list. Rules for this group are simple: no selling or self-promotion. And that's it.
In this group, you'll find work-from-home job postings as well as advice from others in any aspect related to remote working.
You can ask questions and you'll definitely get some help.
From posts like recommendations for a treadmill desk to tips for working with anxiety, you can bet there's something for everyone in this group.
Can you make money on Reddit as a business owner?
If you're someone who isn't looking to provide a service and already own a business, then you can use Reddit as a way to drive traffic to your website or social media.
You have to be careful with this though because as stated before, most Reddit users don't agree with self-promotion.
The key to this route is providing high-value content. You attract people with what you provide first, and then you can redirect them to another website. This works well if you have an already established business or you're just getting started.
Final thoughts on making money with Reddit
To make money on Reddit, you need to be strategic.
The best way is to find forums that allow you to apply for remote job postings unless you already own a business.
Reddit may not be the platform for everyone, but give it a try. You never know what you may find during the deep dive into each forum.