YouTube keyword research can be what makes or breaks your video before you even get going.
As the old saying goes, if you fail to plan, you plan to fail, and Keyword research is one of the first things you should be planning with your YouTube channel.
In this article, we are going to go through the step-by-step process of how to do video keyword research for your YouTube channel.
Finding the right keywords for your videos follows a basic funnel as shown below:
(I recommend you read this breakdown of the different types of keywords for YouTube if you have not done so already, or if you're not sure what YouTube keywords are/what they are for. This also covers some of the terms that we will cover in this article)
Head keywords are at the top of the funnel, these are very broad terms with lots of competition, making them very difficult to rank for.
So, we focus on more specific video ideas which take us to the middle. These are not as broad, but they're still too competitive to rank for most small channels.
At the bottom of the funnel is the long-tail keyword describing the video, this is a lot more specific, and also a lot less competitive.
Your long-tail keyword needs to be specific enough that there are not that many other channels competing against you, meaning you are more likely to rank well for the long-tail term, but there should also be enough people searching for it to make it worthwhile in the first place.
This doesn't tell you much about HOW to actually find these keywords, with quite a few important points being left out, so let's dive into the actual steps, starting from the top.
A step-by-step guide to YouTube Keyword Research
1. Start by looking for the topic of your video
To get started doing keyword research we need to work our way through the YouTube Keyword research funnel above.
Start with a basic idea of what your video should be about or a general topic that you cover on your YouTube channel (or plan to cover if you haven't started your channel yet).
If you're running low on ideas, start with a very basic head keyword, like for example, "Running".
Now what I recommend is making a spreadsheet or grabbing a paper and pen for taking some notes on the different ideas and keywords you come across.
You can then take your head keyword and type it into the YouTube search bar to get some more ideas. While you're doing this, use the free TubeBuddy browser extension to gauge the ranking difficulty of each term.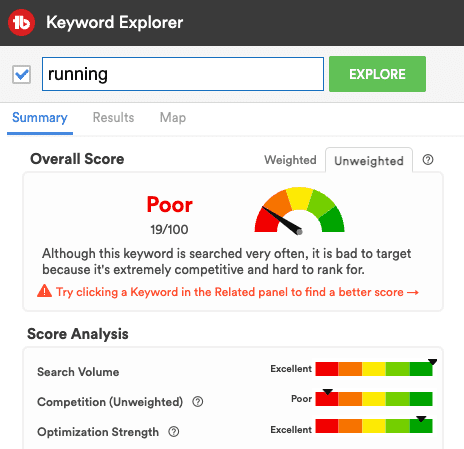 For keywords that have high YouTube search volume, you can add more details to find less competitive terms.
Make sure to keep a running list of all of the ideas you come across as you will find a variety of different sub-topics.
By maintaining a list, you can work your way down the keyword research funnel with each of these sub-topics in order to find the best keywords for your YouTube channel.
Here are a few more tools you can use to find keywords:
Google Search
Ubersuggest
Keywords Everywhere
2. Double dip by searching for video keywords on Google
Video keywords are search results in Google that show a video, or a number of videos at or near the top of search results.
When you upload a video to YouTube, if it ranks well and is relevant to a specific search term on Google, then you can gain additional views directly from Google searches.
You will need to make sure that the search does already show a video though, as these can be a good indicator that people searching for that keyphrase are looking for a video. Your job is then to create a better video.
When looking for video keywords, it's good to make sure that the specific search terms also have at least a few hundred searches per month. You can see this by using a keyword research tool like Ubersuggest, Keywords Everywhere, etc.
3. Use TubeBuddy to find the best long-tail keyword for your video
Once you've got a decent-sized list of keywords to target, it's time to use TubeBuddy again to see which keywords you should make videos on first.
Creating a priority list basically.
Using the search volume and competition scales on TubeBuddy you can judge which keywords are not very competitive and get the most search volume. The higher the search volume and lower the competition, the better (or both sliders as far to the right as possible).
It will be difficult to find very highly searched terms that are not very competitive because a lot of the larger channels will already have covered these. But you can find some moderately highly searched terms that have a low amount of competition, which you can then rank for in the long term.
This would be your main long-tail keyword for a particular video. For example "tips for running".
In order to give your video a better chance of ranking and building momentum so that it can potentially rank for your main long-tail keyword, you want to incorporate 2-3 longer keyword phrases around your main keyword.
Following the same example this could be things like:
Tips for running: How to run for beginners
Tips for running your first marathon
Breathing tips for running long distance
Tips for running cross country in high school
These don't have to be exact matches, so things like this could also work:
Best technique tips for beginner runners
How to sprint properly on a treadmill
how to begin running for weight loss
Now to incorporate 2 or 3 long-tail keywords, let's say your video is covering the correct breathing technique for running long distances.
We can then title the video "Breathing tips for running long distance" or "Breathing tips for running your first marathon".
These terms are very much at the bottom of the keyword research funnel as it's speaking to a very specific viewer and not people interested in other types of running topics.
If we throw both of these keywords into TubeBuddy (and VidIQ) then we can see that with both tools they are quite evenly rated, with "Breathing tips for running your first marathon" edging it out on both.
So, this would be the title and topic of your video. In this title, there are then a variety of different keywords you could rank for.
To name a few:
Breathing tips for running your first marathon
Breathing tips for running
Tips for running
Tips for running your first marathon
Breathing tips for your first marathon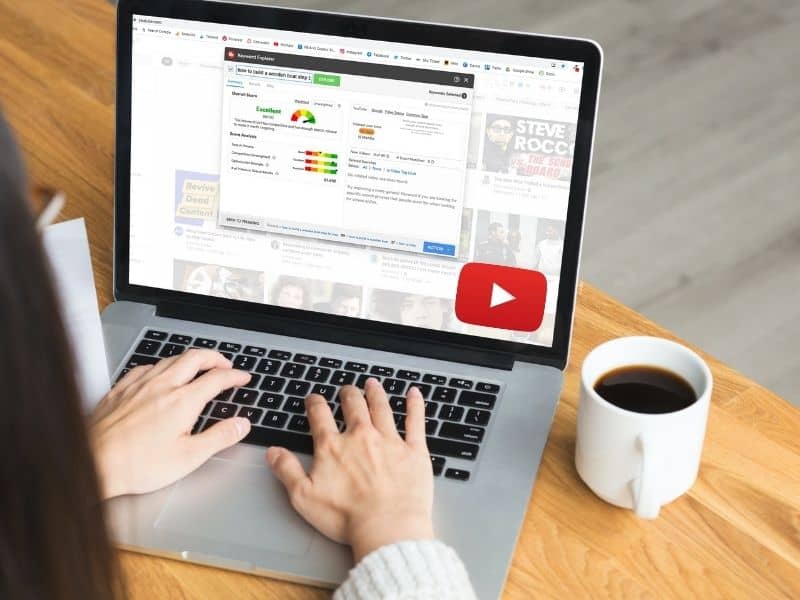 Final Thoughts on YouTube Keyword Research
Doing effective keyword research for your YouTube videos before you even pick up the camera or start shooting can be the difference between a video flopping, or rising to the top of search and bringing you views for months and years to come.
I hope that this guide can help you with your keyword research process, showing you how to go through the YouTube keyword research funnel from start to finish. We only settled on one video by the end of this guide, but when you're doing your research, you can find hundreds of great video ideas depending on how much time you're willing to put into it.
To save you some time, there are a number of tools that can speed up the process mentioned already. If you haven't installed TubeBuddy yet, I highly recommend it, and if you're looking to take your video optimization to the next step, TubeBuddy has a number of useful features on their paid plans that can help you get there.