Facebook is one of the largest public platforms in the world, with everyone and their (grand)mothers having an account on it. It is necessary if you want to run a Facebook page or group.
When running such a page, consistency is required, and you can achieve this by scheduling posts beforehand. So how do you schedule posts on Facebook?
To schedule a post on Facebook:
Open your account and head to the page you want to schedule posts for.
Go to 'Publishing tools' and create a post as usual.
Click on the schedule option. This will open the calendar where you can choose the date and time.
Choose the scheduling option after saving your desired time.
Your content will be scheduled automatically.
You may not always have time to create a post just before you have planned to publish it, and a regular posting routine is necessary to keep your followers interested and engaged in your content.
If you want to know how to schedule a Facebook post, follow the simple steps in this article.
How to schedule a post on Facebook on desktop
Facebook is a hub of activity and connections. With its up-to-date features, it never goes out of style. If you run a page on Facebook and want to use the post-scheduling feature, this is how you do it on the website:
Step 1: Log into your Facebook account and head to your Facebook page.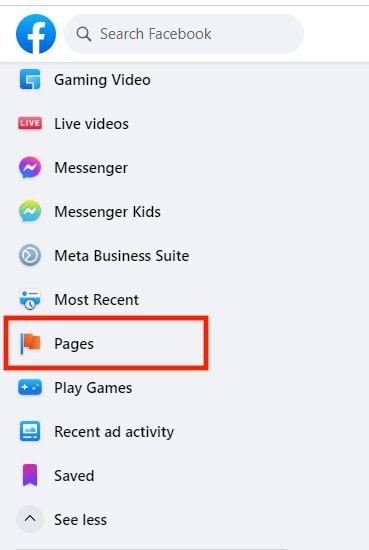 You will find the "page" option, which is an orange flag, under the menu bar on the left side. It is straightforward to create a Facebook page if you wish to have one but do not know how.
Step 2: Click the "Publishing tools" option.
You can find the "Publishing tools" option on the left corner of your screen under the "Meta Business Suite."
Step 3: Select "Create post" in the top right corner.
Step 4: Once you have created your post, scroll down to find "Schedule" in the "Scheduling options."
Step 5: Pick the time and date for the post to be published.
When you click "Schedule," it will open a calendar for you to choose the date. You can select today's date or schedule the post many days in advance.
Step 5: Click the blue "Schedule" option to save the settings.
Your post has been scheduled on your page and will be published at your desired time.
All users greatly appreciated this feature as it makes the process far more convenient, as opposed to using external apps.
However, this method is only applicable when using the Facebook website via desktop.
Alternate methods to schedule posts on Facebook
If you're running your Facebook page or group from an iPad or mobile phone app, the scheduling feature does not work. In this case, external apps will work better for you.
Popular alternate apps to schedule social media posts include Meta Business Suite, SproutSocial, and Post Planner, among many others.
You can open your Facebook page through these apps, create your post, and schedule your publishing time on the app's calendar.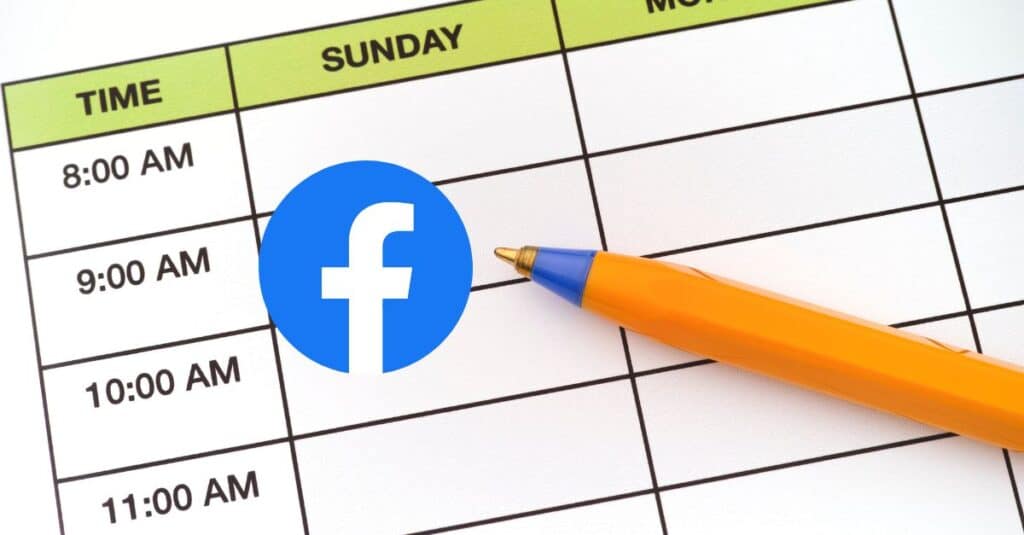 Why would you want to schedule posts on Facebook?
Setting a posting routine for your Facebook page or business can be difficult, leaving you scrambling to create and post on time.
By scheduling content to be posted according to your routine, you rid yourself of the last-minute hassles and ensure that your page will remain active, even if you forget about posting one day.
Scheduling helps keep your followers connected and enables you to grow thanks to constant engagement.
Moreover, you can beat the time difference if you're targeting your audience that lives on the other side of the world.
Don't forget to make sure that your Facebook posts are shareable; if you're looking for engagement, this can be a massive booster if your fans share your posts.
Then, when new people see your post, you can invite them to like your page.
Final thoughts on scheduling Facebook posts
We are always looking to share new ways to help increase the convenience of how you go about your social life.
Running a page or group can be tiring, and by scheduling your posts beforehand, you're saving yourself the hassle of having to create a new post when you're busy.
Using the "Schedule post" feature and selecting a later time to publish your post, you can keep followers engaged without the extra time stresses.
FAQs
Can you schedule multiple posts on your Facebook page or group?
The Facebook feature does allow you to schedule more than one post to be published at a later time and date. The maximum number of posts you're allowed to schedule is 350. 
So, there's no need to worry about scheduling space on your calendar. However, the shortest interval between the posts has to be at least ten minutes.
Can you schedule posts on a personal Facebook account?
Unfortunately, Facebook has removed the feature for a personal account to be able to schedule posts within the app.
It is also impossible to schedule posts on a personal account through an external app. 
Can you edit a scheduled post on Facebook?
Yes, you can. If you accidentally scheduled a post for the wrong time or simply want to change it, head to your "Activity log" available on the admin panel, click the edit page, and this will show you the scheduled posts. 
Hover over the right tool corner of your post to see options.
Click change time to edit the schedule or click delete to delete the whole post.