Are you in need of some motivation this Thursday? Thursdays often feel like the longest day of the week since it's the last full workday before the weekend.
So, many people need a little motivation to get through Thursday.
So, whether you are looking for an inspirational, funny, or meaningful quote for this Thursday, we've covered you. Here are some Thursday motivation quotes.
15 Inspirational Thursday Motivation Quotes
"You can quit anything on a Thursday." – Bob Goff
"Happy Thursday! Greet your decisions with peace and calm." – Tracey Edmunds
"I won't wear makeup on Thursday cause who I am is enough." – Jess Glynne
"Reasons to be happy on Thursday. You only have this Thursday once. You've made it through Monday, Tuesday, and Wednesday. Tomorrow is Friday!" – Unknown
"Thursday is the day when you get one day closer to your goals." – Unknown
"Stay strong. Tomorrow is Friday." – Unknown
"Start your Thursday with a positive attitude. Believe that today is going to be a good day." – Unknown
"Thursday I forecast as Mostly Sunny. It's a much-needed break." – John Farley
"Don't count the days. Make the days count." – Muhammed Ali
"Today, wherever you go, carry the intention of peace, love, and harmony in your heart." – Unknown
"Starting strong is good. Finishing strong is epic." – Robin Sharma
"It's not enough to wish for it; you need to work for it." – Louise Myers
"Successful people keep moving. They make mistakes, but they don't quit." – Conrad Hilton
"Today you are you. That's truer than true. There's no one alive who is you-er than you." – Dr. Seuss
"Today is a new day. Expect great things!" – Unknown
15 Funny Thursday Motivation Quotes
"Dear Thursday. Are you sure you're not Friday? Because I can really go for it being Friday today! -Unknown
"Some people call it Thursday. I call it Friday eve. Happy Thursday!" – Unknown
"It's Thursday, and it really feels like a Thursday. Sometimes, things just work out." – Demetri Martin
"Today I am thankful tomorrow is Friday!" – Unknown
"I wish you a tolerable Thursday. That's all any of us can hope for." – April Winchell
"Thursdays are just wannabes. They wannabe Friday but they're not!" – Unknown
"Thursday. The most useless day. It only exists as a reminder that it's been a really long week… And it's still not over." – Unknown
"If TGIF is Thank Goodness It's Friday, then today must be SH*T, Sure Happy It's Thursday." – Unknown
"On Thursday, I can smell the weekend." – Invajy
"By Thursday morning, we'd gotten over the worst of it." – William Scranton
"Friday just called. She'll be here tomorrow, and she's bringing the wine!" – Unknown
"Better days are just around the corner. They're called Friday, Saturday, and Sunday." – Unknown
"Nothing screws up your Friday like realizing it's Thursday." – Unknown
"If 40 is the new 30, and 50 is the new 40, why can't Thursday be the new Friday?" – Unknown
"It's Thursday… Or how I like to call it, day four of the hostage situation." – Unknown
15 Meaningful Thursday Motivation Quotes
"You're off to great places; today is your day. Your mountain is waiting, so get on your way." – Dr. Seuss
"Good morning, Thursday! Always find time for the things that make you happy to be alive." – Unknown
"Effort is what's required on a Thursday to finish all that needs to be done." – Kate Summers
"Thursday is one day closer to my expectation that everything I have done through the week culminates in progress." – Byron Pulsifer
"Thursday comes, and the week is gone." – George Herbert
"Thursday is a day of reflections and thoughts." – Anthony T. Hinks
"I am in charge of how I feel, and today I am choosing happiness." – Unknown
"Today is happy thoughts Thursday. Think happy thoughts because you have made it through almost the whole week, and tomorrow is Friday. You're almost there." – Unknown
"If you ever think about giving up, remember why you held on for so long." – Haley Williams
"Let this Thursday be filled with possibilities – be aware of the opportunities around you. Don't just go through the day; live the day with your eyes and your mind open." Catherine Pulsifer
"The struggle you're in today is developing the strength you need for tomorrow. Don't give up." – Unknown
"There is no traffic jam along the extra mile." – Roger Staubach
"The secret of being happy is accepting where you are in life and making the most out of every day." – Unknown
"We can only appreciate the miracle of a sunrise when we have waited in the darkness." – Sapna Reddy
"With the new day comes new strength and new thoughts." – Eleanor Roosevelt
15 Motivation Quotes For Thankful Thursday
"The best way to enjoy this Thursday is to be thankful for whatever you have right now." – Unknown
"If you want to turn your life around, try thankfulness. It will change your life mightily." – Gerald Good
"When you think of what you want in the future, don't forget to be thankful for what you have on this Thursday." – Unknown
"Gratitude makes sense of our past, brings peace for today, and creates a vision for tomorrow." – Melody Beattie
"Be thankful for the struggles you go through. They make you stronger, wiser, and humble. Don't let them break you. Let them make you." – Unknown
"Be thankful for what you have; you'll end up having more. If you concentrate on what you don't have, you'll never ever have enough." – Oprah Winfrey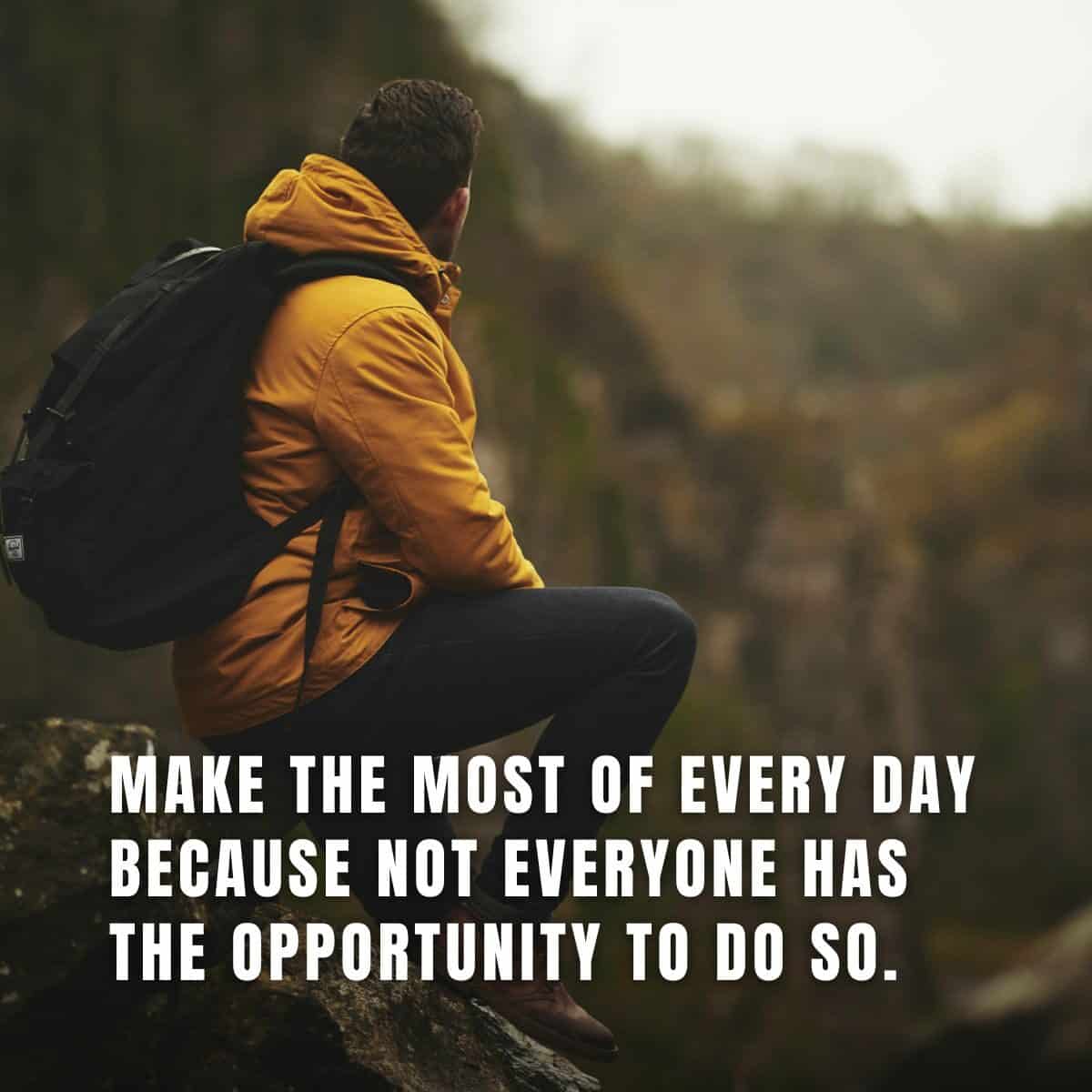 "Make the most of every day because not everyone has the opportunity to do so." – Unknown
"It's thankful Thursday! So, count your blessings – you'll lose count of your problems." – Unknown
"Appreciation can make a day, even change a life. Your willingness to put it into words is all that is necessary." – Margaret Cousins
"Gratitude and attitude are not challenges; they are choices." – Robert Braathe
"Develop a positive outlook by learning to discover the silver lining in everything." – Unknown
"Every struggle in your life shaped you into the person you are today. Be thankful for the hard times; they only make you stronger." – Unknown
"The single greatest thing you can do to change your life today would be to start being grateful for what you have right now." – Oprah Winfrey
"On this Thursday, take nothing for granted. Look around and show gratitude for your work, your family, and your friends." – Unknown
"In ordinary life, we hardly realize that we receive a great deal more than we give and that it is only with gratitude that life becomes rich." – Dietrich Bonhoeffer
As we approach the end of the week, it can be tempting to let motivation slip and start looking forward to the weekend. However, it's important to stay focused and driven until the very end. That's where our collection of daily motivational quotes comes in.
Whether you need a reminder to stay the course or a boost of confidence to tackle the day's challenges.
And as you look toward the finish line, our motivational quotes for Friday are the perfect way to keep your momentum going and finish the week strong.