Facebook is one of the largest social media platforms with many useful features; it only makes sense that everyone wants to open an account, add friends, and share their life. However, Facebook is a large app, and you may have come across Facebook Lite. So, what's the difference between Facebook and Facebook Lite?
Facebook lite is a stripped-down version of the Facebook app for Android and iOS. It is designed for phones with lower specs, unstable internet speed, and connections and lacks many of the features in the full Facebook app. It has a different user interface and uses less mobile data. Facebook lite also takes less space upon download.
Although there are some clear differences between Facebook and Facebook lite, it's still a great alternative to the full Facebook app.
Let's explore all these differences, so you will better understand these two variations of the same app.
Facebook Vs Facebook Lite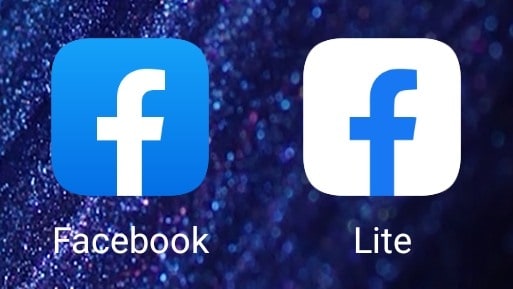 The Facebook app offers users the whole social networking experience.
With all its enhancements, tools, and features without any compromises, it is seen as a very resource and power-hungry app, making it ideal for people without cellular data, smartphone storage, and power limitations.
However, for many, the full Facebook app can be too much if they do not have full access to such luxuries.
This was when Facebook lite was created, with more casual users, such as people with affordable phones.
Facebook lite is much less demanding, and the goal is to strip facebook down to its core functionality. In simple terms, Facebook lite is the core version of the full Facebook app.
The Differences Between Facebook And Facebook Lite
Facebook and Facebook lite have some noticeable differences, and it will take ages to find them manually. As such, we have created a comprehensive list to make things easier for you.
Let's take a look at these differences:
1. Facebook Lite Is Designed For Low-Speed Connections
Cellular data is not something most developed nations and city dwellers have to be concerned about. There are 4G and 5G bandwidth in overflow, but this isn't always the case in other areas, and cellular data can be much more limited.
If you live in a 2G or 3G area, your cellphone plan may be capped or have bad reception, you may need to watch your data connection constantly. This is one of the most significant things that make Facebook lite such a great alternative and option for users in this position.
Facebook Lite is designed in such a way to work well in unstable or slow internet connections, such as 2G networks or rural areas receiving bad signals.
It does several things to make sure it's possible, such as images not being pre-loaded like on standard Facebook, and they will only be displayed and downloaded if you scroll down. This is also good for saving your data but will make the whole experience slower.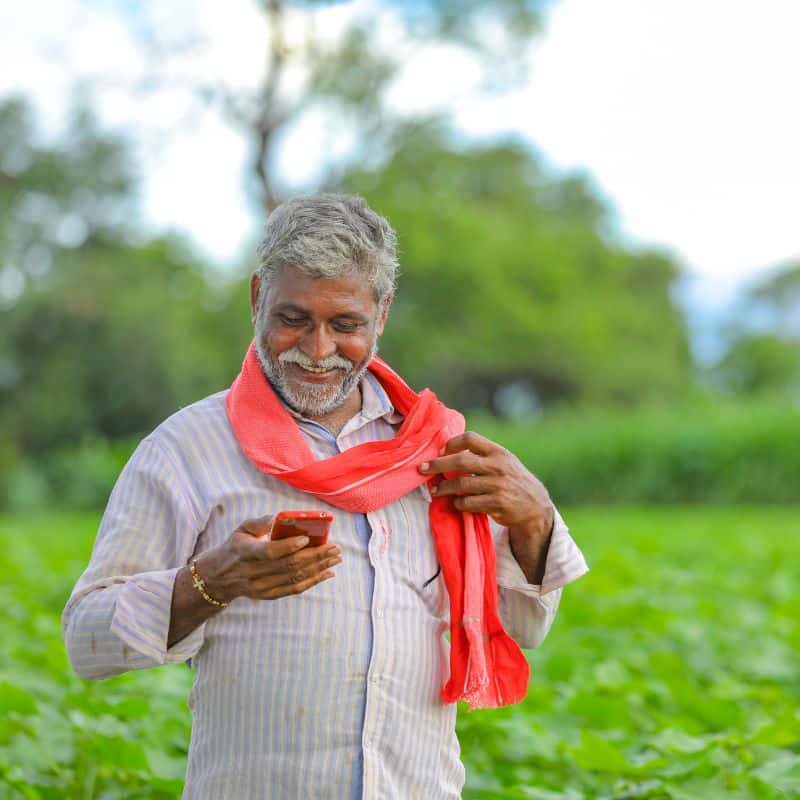 2. Facebook Lite Uses Less Data
Facebook lite will also not autoplay videos or download images with high resolution. This adds the bonus of saving you money if you're on a budget or receive a small amount of monthly data. It will only do this if you are connected to Wi-Fi.
It would also be good to note that if you want to save even more data with Facebook lite, you can modify your settings, including lowering video and photo quality or even turning Data Saver on.
All these options can help you significantly keep your data usage to a minimum.
You can tell the difference in quality, especially if you downloaded Facebook lite after Facebook. Still, it could be well worth your sacrifice, as Facebook lite will be much faster and easier on your data.
3. The Facebook Lite App Takes Less Storage On Phones
Facebook lite is the ideal option for phones and devices with low storage space.
Where the Facebook app takes about 181MB on new phones without any additional data, Facebook lite only uses 2.65MB, which is a remarkable difference.
On some devices, this difference can be even more pronounced, as you can see below.
Facebook Lite is designed to use less CPU and RAM power, so you will ultimately get a smoother experience on a less powerful and cheaper phone.
Facebook lite also works on older phones that are no longer supported by the original app, which means you won't have to limit your social media experience according to your smartphone.
With most smartphones offering you up to 1TB of built-in storage, this point may not seem so important, but for those who own smartphones low on internal storage and where every byte and bit matters, Facebook lite is a clear winner.
4. Facebook Lite Has A Different User Interface
It only makes sense that in order to accommodate phones with smaller storage in areas with low internet speeds, Facebook had to make some changes to its complex and data-hungry interface.
You may be surprised and happy to hear that Facebook Lite is almost as fully featured as its regular Facebook app.
Most features remain available, you can create a Facebook event, comment and like your friend's posts, post to your Timeline, tag Facebook groups and pages, visiting new and current friends' profiles, and everything else you would typically want to do.
One of the significant differences between Facebook and Facebook lite is that the latter is much simpler, and any user will notice this when it comes to the traditional look of the app.
Its user interface is much cleaner, and many people may prefer it over the regular Facebook app's general look and aesthetic.
Because of this, Facebook Lite is seen as a wrapper for the mobile website and a completely redesigned app. The layout isn't and should not be regarded as worse, but it's completely different.
You will have all the basic tabs, including Messages, Notifications, Videos, News Feed, Friend Requests, and Options. However, you won't be able to swipe between them, such as on the regular Facebook app. Instead, you will have to tap them to open them.
Moreover, the icons on Facebook lite have a more simplified design, and there are also much fewer options getting in your way. Comments on Posts will rarely appear on your News Feed, resulting in a decluttered interface.
The notifications also seem to be much more simplified, and more will fit into your phone's screen, which means you won't need to scroll down as much.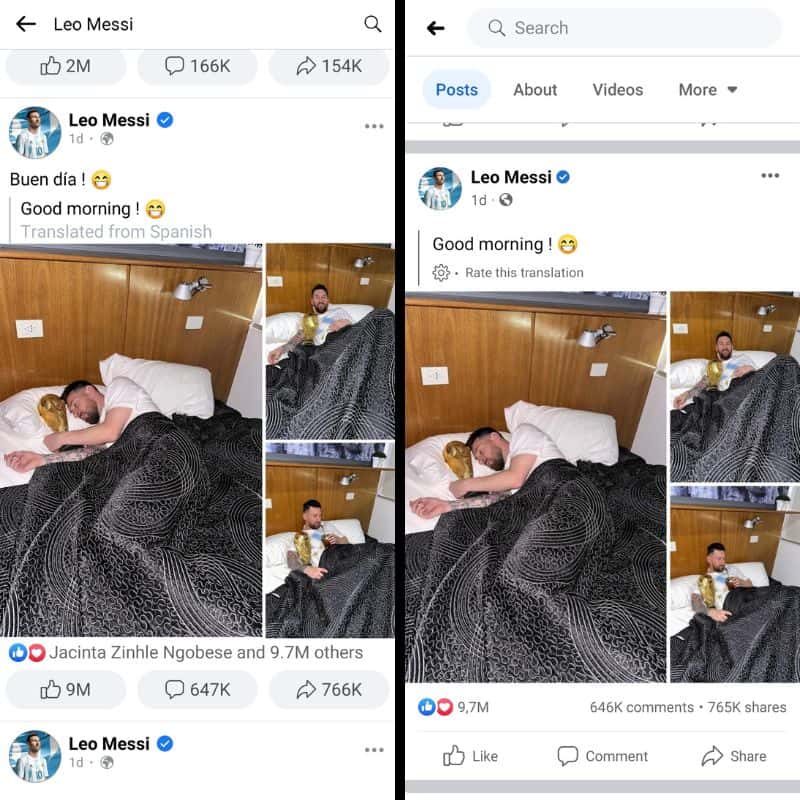 5. Facebook Lite Is Not Available On All Mobile Devices
The primary Facebook app is available and can be downloaded everywhere Facebook is present, which means it is available everywhere in the world.
However, the Facebook lite app's availability is much more limited, as it may be freely available on the Andriod Play Store. Still, its iOS counterpart is only available in selected markets.
The Andriod version of Facebook is widely available in the United States, but the iOS version is not downloadable. Regarding ease of access and availability, the primary Facebook app is made available for everyone, while Facebook lite is not.
You may have trouble with your phone storage, internet connections, and data but cannot download Facebook lite, limiting your social media presence and experience.
Final Thoughts On Facebook Vs Facebook Lite
When you know the differences between Facebook and Facebook lite, you might better know which would be right for you.
Suppose you are or aspire to be a social media influencer or a business owner. In that case, the full Facebook app has loads of benefits for promoting your business and reaching a wider audience.
However, for your day-to-day social media activities, Facebook lite will be more than efficient, and you won't even notice the few features you cannot access.