If you are a student and have been looking for a job to earn an income while you are studying, online student jobs might be your best option. In this article, we're going to cover the 10 best online part-time jobs for college students, so you can keep earning while you're learning.
Yes, there are plenty of jobs online that you can do to earn a good salary compared to regular jobs. The most important thing about online jobs is their flexibility compared to any other form of work.
Online employment allows you to work from the comfort of your own home/room. And it's often things you can do at odd hours when you have the time.
Can college students make money online?
Yes, you can. The current generation has been brought up by the internet, meaning they are already more familiar with how many online systems and programs work compared to the older generation.
Students may not have as much free time as they would like, but with online work, it's very easy to leverage the part-time gaps they have into actual results.
I recommend starting a blog or niche website to most people looking to earn money online, but if you're in college and you're looking for some cash to supplement your studies, working on your own website may not be a fast enough method to gain an income.
It generally takes about 12 months for you to make substantial money with a new website or blog, so unless you're willing to play the long game, it may be better for you to focus on other online jobs that can bring you money this month already.
Best Value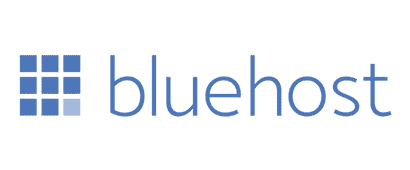 Get your website up and running with a simple one-click WordPress install using Bluehost.
Sign up for their hosting and get a free domain name and start a money-making blog for only $2.95/month (save 71% with the link below).
Top 10 Online Part-Time Jobs For College Students
If you need to earn an income online fast, then starting a new website or blog is not the answer. You can earn substantially more in the long term, but you need to spend a lot of time and effort to build it up and then wait 8-12 months before you start to see a substantial return.
Instead of focusing on building a website, here are the 10 best online jobs you can do part-time while in college that will pay quickly.
1. Freelance writing
It is one of the most popular and easiest jobs that almost anyone can do.
Writing is a skill that many learn in school and while freelance writing is slightly different, it's not difficult to learn, and many can even earn money while they learn.
The demand for online content has exploded due to the growing presence of sites that require a new dose of content every day. While the fees may have come down a bit for entry-level work, once you have some projects under your belt you can earn quite a lot more.
You don't need to be located in a physical location like an office to be able to write as a freelance writer, you can work from home and at your own pace. A typical writing job might get you only around $1 for every 100 words when you start (which you could theoretically write in 2.5 minutes), but the more experience you gain, the higher rates you can command.
It's common to be able to get rates between $3-$6 per 100 words after a couple of months, with some niches that require expert knowledge even earning rates of $10 per 100 words and upwards.
You can find freelance job opportunities from one of the sites listed here.
2. Data entry work
Data entry tasks are some of the easiest tasks that are mainly repetitive so many people outsource these to freelancers. The job is generally to enter some kind of data into a computer.
This could be entering information into a Word document or Excel sheet or writing letters, official documents, etc. Some data entry jobs require you to enter data into special software provided by your employer, while others may require entering captcha codes.
These functions vary, but the basic principle is the same for everyone. Data entry jobs are free, and you don't need to pay any upfront fees. So, if any website asks you to pay for data entry work, it is a scam.
3. Online survey jobs
Online surveys help businesses better understand consumers. They help businesses get a feel for what consumers prefer, how they spend their money, what they like and dislike, and their opinions on the company.
This information is vital for the company to shape its future strategies. These businesses need the help of consumers like you to gather these critical answers.
You have probably completed a few online surveys before without knowing it. Online surveys aren't going to bring in tons of cash overnight, but you can easily earn a few hundred dollars just by taking surveys and keeping at it.
Read this guide to get started making money by doing online surveys and finding the best sites.
4. Website design
The number of websites and blogs on the internet is growing exponentially, increasing the demand for web designers of all levels.
Web design is a technical skill that not everyone can master, so if you are studying in this field, or have prior experience/knowledge, then there is an excellent opportunity to make money online.
Bloggers, website owners, and business owners are always looking for web designers to make their online properties look special, faster, or more user-friendly. Everyone that maintains a web presence wants their site to stand out from the competition. And as a web designer, you will have plenty of opportunities.
5. Virtual Assistant
Are you skilled at multiple tasks and can get things done quickly? Then you might want to consider becoming a virtual assistant. The hours are more flexible than a traditional assistant job, and the work tends to be more consistent than a freelance writing job.
In general, you will need to work a set number of hours, but you can do it from home, room, or anywhere in the world, giving you more freedom to take care of your studies, or keep earning while on a break.
Many websites offer these jobs that you can apply for, and once you find your employer, you can relax and work in a position that doesn't conflict with your college studies.
6. Proofreading
Proofreading is a task that requires you to check for grammatical and structural errors in written content. As long as words appear in books, on screens, or anywhere else, the demand for proofreading will always increase.
As Google and other search engines are constantly updating their algorithms to prefer original, error-free content, proofreading jobs are increasing and there are plenty of opportunities to find good part-time work online.
Proofreaders can fetch better rates than freelance writers, as they tend to be the final step before a piece of content goes public or is moved to the publications team. So, if you are good at grammar and can spot mistakes when writing, proofreading may be the online job for you.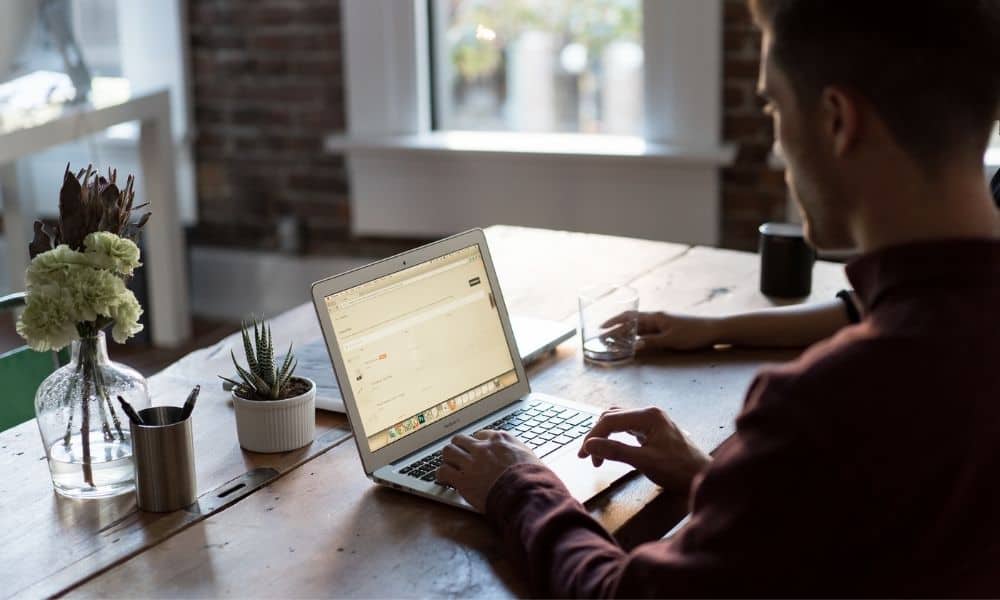 7. Tutoring online
Many websites hire students for tutoring. There is usually an application and testing process. This helps ensure that applicants are actually knowledgeable in the chosen subjects and are placed at the appropriate grade level for private lessons.
Online tutors typically earn around $30/hour but can earn $50-60/hour for very complex subjects.
8. Transcription
Transcription jobs are a good opportunity for making money on the internet in your spare time. You are required to transcribe interviews, educational and informational videos, sometimes even YouTube videos, podcasts, etc.
To become a transcriber, you need to have good listening skills and it helps to be able to type quickly. When you start out, rates can be anywhere from a couple of dollars to $15 per hour, with this increasing to $20-30/hour when you have more experience.
9. Online customer service
It's not as flexible as the others, but if you have a USB headset, a computer, and a high-speed internet connection, you're good to go. You don't need any qualifications for this, apart from speaking the language the hiring company wants, and the demand is high.
10. Voice-over artist
With online marketplaces and income increasing year on year, many companies and individuals are looking to expand their visual and audio content to an international audience. This could be through audio that is used on Spotify ads (or other streaming services), radio, or even voice-over for YouTube videos and video ads.
These companies need native speakers to connect with their target audience. You may not realize that you have an accent, but we all have an accent based on where we live or where we grew up.
For you, hearing similar accents all day may not seem very exotic, but for international companies that want to talk to customers in your area, you may be the perfect voice.
To get started as a voice-over artist, all you need is some practice, a decent microphone, and to register on marketplaces like Fiverr, or look through job listings on UpWork, and similar sites.
Do you need any experience to earn money online as a student?
No, most students have grown up with the internet and are well aware of how to use word processing tools, spreadsheets, Google search, YouTube, and so on. Even with this very basic level of knowledge, you can start making money online in your spare time.
You can also use free services like YouTube and Google to find resources that can help you learn how to level up your skills, or learn higher-paying skill sets, like web design/development, graphic design, and so on.
Online jobs are great as they can help you generate income from wherever you are and without needing to travel onsite, you can get more done between your studies.
Final thoughts on part-time online jobs for College Students
As you can see, there are many online jobs for college students. By following the options above, a student can easily earn extra money while still having enough time to focus on their studies.
The flexibility in setting your own hours while working from the comfort of your home/room is a massive plus and if you find something you are passionate about, you could even scale it to earn a full-time income before you have even completed your college degree.