Do you ever feel overwhelmed by the number of things you need to do in a day? Using a to-do list is a proven way to bring structure to your day and help you remember tasks. By managing your time better, a to-do list can reduce anxiety levels and give you a sense of accomplishment when you tick off completed tasks.
Gone are the days of carrying around a paper notebook with handwritten lists. With the abundance of to-do list apps available on android devices, it makes sense to keep your to-do list where you store all your other important personal details.
Here is the best Android to-do list app for every category: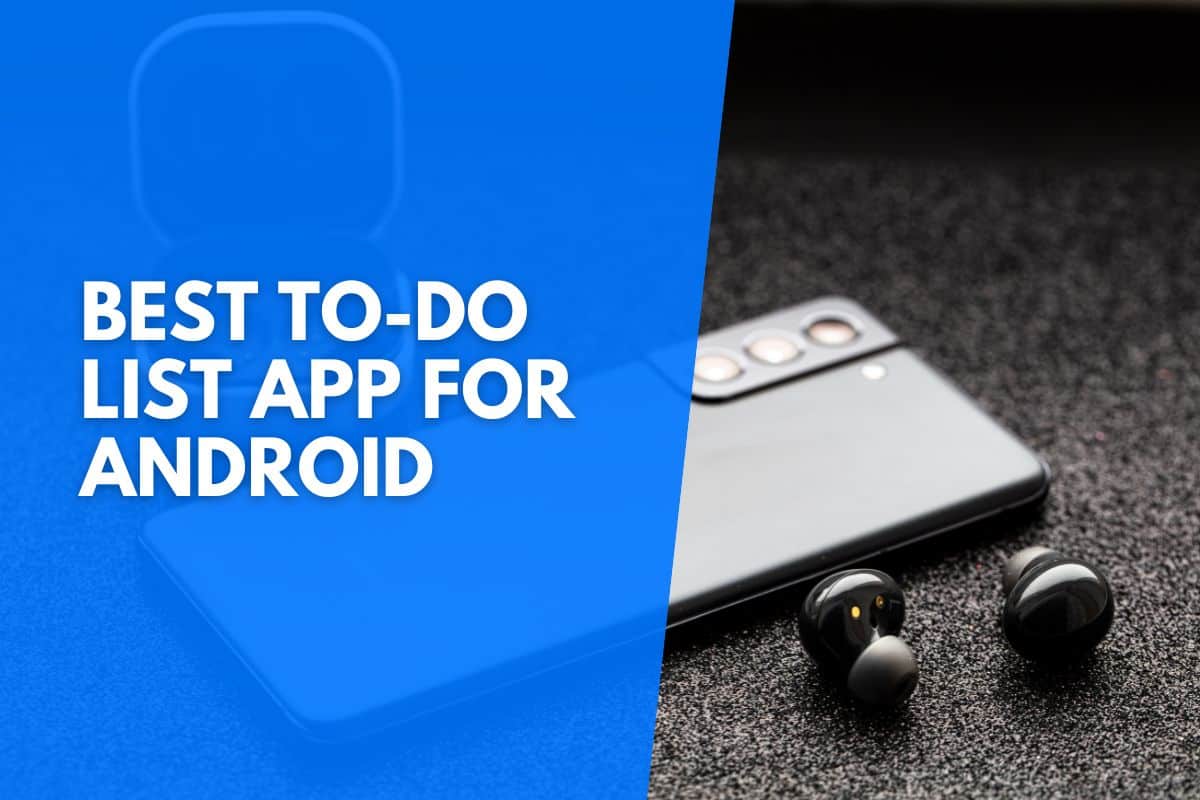 Todoist (Best Overall)
You can make this app as simple or as robust as you wish. You can personalize your task views and create Kanban-style cards if you prefer visuals. Todoist also allows for team collaboration.
Another feature that sets this app apart from many other Todoist alternatives is its natural language processing. Todoist uses machine learning (Artificial Intelligence) to look for keywords or patterns to draw conclusions.
The natural language parser makes setting up recurring tasks simpler, an example being, 'Send test report every second Monday, starting in 2 weeks', which Todoist will duly diarize correctly.
A simple example is when the user enters 'Meet Jim today,' and Todoist defaults the task's due date to today's date based on the entered word "today."
With Todoist, you can prioritize tasks, add favorites, add images as comments, and delegate tasks.
The Premium Plan allows you to upload file attachments and set up reminders.
TickTick (Best Timer Integrated App)
This to-do app allows for team collaboration and has the usual task management features. Reminders and alerts are free, and voice commands are supported.
TickTick's user-friendly interface and drag-and-drop capability make it stand out.
The integrated Pomodoro timer gives TickTick the edge; with this timer, you can set up work and breaks in intervals (called pomodoros). This feature is essential if you need to block periods during which you want to focus.
TickTick has a free version featuring most of the functionality mentioned here.
Microsoft To-Do (Best For Microsoft 365 Users)
Microsoft acquired the well-loved Wunderlist but has not added many features. This app is best for people who rely on other Microsoft products because it is cloud-based and integrates fully with Microsoft 365.
It is free and syncs across multiple devices and platforms.
A great benefit is that Microsoft To-do integrates with Outlook tasks and keeps all your tasks in one centralized location. This makes managing them a breeze.
The biggest drawback of the app is that it does not allow for managing recurring tasks.
Google Keep (Best For Google Users)
Google Keep does not have many of the features that the other to-do list apps have. It is more suitable for making quick lists or notes rather than managing tasks.
It does have some features worth mentioning, like adding reminder dates, checklists, images, and attachments to notes.
Google Keep is a highly visual app. You can pin notes on your home screen for greater visibility. It also supports voice commands, which is a significant value-add.
It integrates fully with other Google Products, syncs with multiple devices, and is free.
If you prefer the more task-based to-do list approach in a Google eco-system, you can opt for Google Tasks, one of the best free to-do list apps.
Habitica (Best Gamified App)
As they say in the classics, 'And now for something completely different!' Habitica puts the fun back in to-do lists by gamifying it: you can personalize your character, and motivate yourself by completing tasks, thereby moving your character up a level.
You can unlock rewards, buy armor, or acquire mysterious pets and magic skills while completing your tasks. But if you miss deadlines, your character's health will deteriorate, so get those tasks done.
If this sounds silly, stick to a serious task management app.
The opportunities for collaboration are also in a gaming format. You can play Habitica with your friends by inviting them to a Party that goes on quests and cast skills to support each other. You can also join Guilds, which are chat rooms focusing on shared interests or common goals.
Habitica allows for collaboration through Group Plans. A group is a small team of people (2 – 5 members). Group Plans are great for families but also benefit colleagues who wish to work together on specific goals.
Habitica features include dividing your tasks according to tags and filtering on these. Reminders are also available.
The app is free for everyone.
Remember the Milk (Most Clutter-Free)
Remember the Milk (RTM) has been around for nearly twenty years and has basic task management features. Development is ongoing, and some compelling features have been developed.
RTM integrates with Outlook, Gmail, and Google Calendar.
Integration with Google Assistant is a new feature that makes life much easier. You can tell your assistant to add a task, or which tasks are due, to stay on top of things.
Sharing lists to get things done together is easy as RTM allows for file attachments and multiple third-party application integrations. You can receive your reminders by email, text, Twitter, or other mobile apps like Evernote.
RTM also has a magical search wizard: you can search for tasks containing certain words and not containing others. Drag and drop is another new feature.
Keep an eye on RTM; the developers are busy with exciting work.
Any.do (Most User-Friendly)
With its award-winning design, this to-do list app is easy to use, supports voice commands, and has drag-and-drop capabilities.
You can organize your to-do's in lists by categorizing them and setting priorities. You can also add attachments and subtasks, set up devices, and sync across your devices.
With Any.do's Premium paid option, you can set up recurring tasks, location, and WhatsApp reminders and integrate with over 5000 apps.
Any.do is available on mobile devices, and internet browsers and tasks are synced automatically across all your devices. This makes life simpler and allows you to focus on your to-do tasks.