The days of using traditional to-do lists are long gone. With a dedicated to-do list app, you can organize your life and take your productivity to the next level.
These apps allow you to create to-do lists, set reminders, collaborate with others, upload files, and do more with less.
The best to-do list apps include: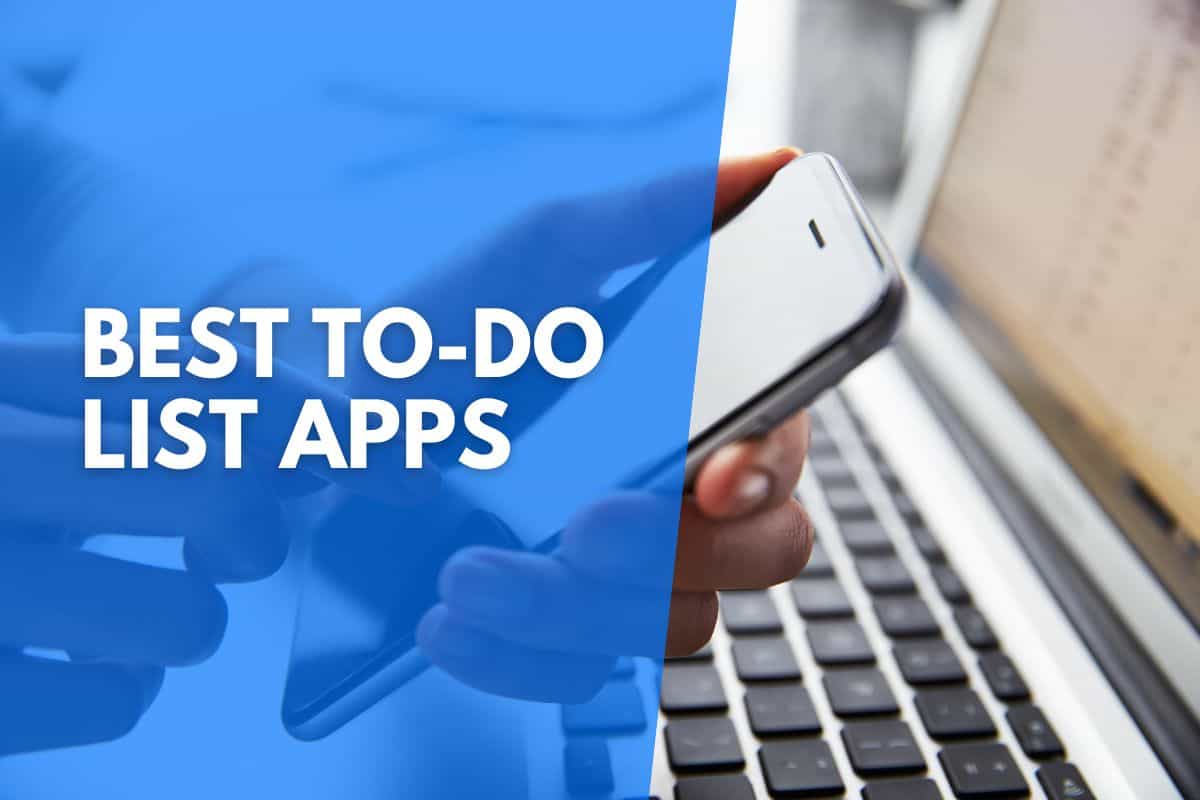 1. Microsoft To-Do (Best Free App)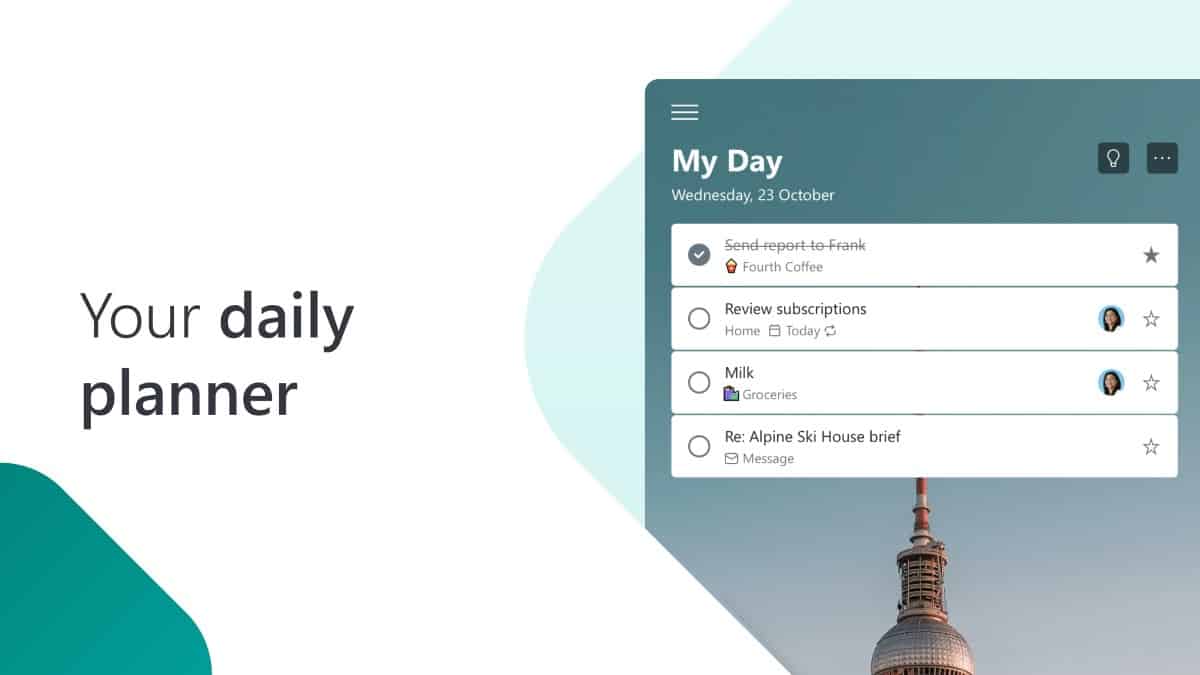 If you're looking for the best free to-do list app, look no further than Microsoft To-Do.
With this cross-platform app, you can create task lists that help you keep your life organized. However, you won't just be able to create tasks; you'll be able to split tasks into subtasks.
The app also includes a file upload field for each task you create, allowing you to upload documents and images.
In addition, you can add due dates to tasks and set handy reminders for yourself. Microsoft To-Do allows you to share tasks with others for seamless collaboration easily.
You can also use this app to take notes, organize collections, and set your goals. Essentially, To-Do is your all-in-one daily planner app. With the My Day feature, you can take it one day at a time.
Microsoft To-Do's interface is easy to use, with fantastic task prioritization and scheduling features that maximize your productivity.
Regardless of which devices you use, Microsoft To-Do is free to use. To start using Microsoft To-Do, log into the platform with your existing Microsoft Account or create a new one.
While there are Android and iOS mobile applications, To-Do is now available as a web app. There are also desktop versions available of this to-do list app for Windows and macOS devices.
2. Todoist (Best Paid App)
Now that we've discussed the best free to-do list app, let's discuss the best-paid app: Todoist.
With this dynamic to-do list and time management app, you'll have all the necessary features to start organizing your life. With such fantastic organizational and productivity features, you'll instantly feel more focused and ready to complete any task.
Todoist also allows users to break tasks down into further steps and set different priority levels.
Thanks to the language recognition software used by Todoist, filling your to-do lists has never been simpler. Your lists will automatically be sorted based on priority, allowing you to focus on important tasks first.
From custom filter views to adding integrations, you'll be surprised by the sheer number of productivity features at your fingertips – especially with a Todoist Pro account.
With a Pro subscription, you can manage up to 300 projects, assign up to 25 collaborators to each task, upload 100MB files to projects, and use up to 150 customizable filters.
If you want to try Todoist first, you can use the app for free. However, you'll be limited with the features you can use.
While Todoist is available for Android and iOS devices, Windows, Linux, and macOS desktop versions are available for download.
Your lists will automatically be synced across different devices.
3. Google Tasks (Best Web-Based App)
Not only does Google Tasks help you plan your schedule and create to-do lists, but it also helps keep you on schedule. If you're looking for a fantastic web-based app, you've just found it.
Google Tasks allows you to create new lists, break tasks into subtasks, create recurring tasks, add context details, and assign tasks to others for collaboration.
Life can be unpredictable, so Tasks allow you to move tasks between lists as needed easily.
Google Tasks also allows you to organize tasks based on priority. Google Tasks is also integrated with other services, including Google Calendar, Google Drive, Gmail, Google Docs, and Google Sheets.
You can even use your Google Assistant to easily create reminders for certain tasks. Since Tasks is a web-based application, you can access your lists on any device.
On your computer, you can go to TasksBoard for a desktop-optimized version.
However, you can install the official mobile app on your Android or iOS device.
4. Any.do (Best Cross-Platform App)
Any.do is a fantastic cross-platform to-do list app that's an all-in-one daily planner and task-management app.
This dynamic app allows you to manage lists, plan your daily schedule, and collaborate on tasks with others.
While you can use Any.do as a simple daily planning app; more advanced features allow you to create custom workflows and work in teams.
This app also allows you to integrate other tools into Any.do to boost your productivity and help you check items off your to-do list.
Since this app is a cross-platform release, your to-do lists will automatically synchronize across your devices.
You can install Any.do on Android, iOS, Windows, and macOS devices.
5. Trello (Best Productivity App)
If you're looking for a fantastic to-do list app to boost your productivity, you should know about Trello's fantastic platform.
Trello is a visual workspace that helps you manage and track tasks, projects, and workflows – regardless of whether you work alone or with others.
Trello adapts to your needs as your use it. When using Trello, you can start with one board, some lists, and a few information cards.
Eventually, you'll be able to customize the platform to organize and manage your tasks expertly. You can create your own personal kanban boards, set up a lean canvas, create checklists, planners, and more.
Trello is available for Android, iOS, Windows, and macOS devices.
6. Habitica (Best Minimalist App)
For those seeking a minimalist and fun to-do list app that helps them focus when it matters most, Habitica is the perfect app for the job.
With this app, you can keep track of any tasks on the go. Over 4 million people use Habitica to improve their lives – one task at a time.
Habitica has many great features that help boost your productivity. Essentially, the app helps gamify your life by treating your to-do list like a game, complete with in-game rewards and punishments to motivate you.
Habitica is available for Android and iOS devices.
7. Monday.com (Best Integrated App)
If you're looking for a dynamic to-do list app with advanced integration features, Monday.com is the perfect platform for you.
While this app is full of productivity features, you can use the free weekly to-do list template from Monday.com to track your weekly to-do list.
However, this productivity platform also allows you to integrate other tools you use every day, including Microsoft Office, Google Workspace, Adobe Creative Cloud, Slack, Zoom, and LinkedIn.
By integrating your tools into one platform, you can streamline your productivity.
8. ClickUp (Best Business App)
While many apps on this list are ideal for personal use, ClickUp is the best to-do list app for businesses and professional teams.
This all-in-one app allows you to manage lists, track tasks, work on documents, chat with others, and set personalized goals. Where ClickUp truly shines is its suitability for business use.
This app lets teams plan, manage, and track tasks together. Teams can even communicate with the real-time chat feature. This feature helps ensure every team member stays on track.
Every team member will have the tools to boost their productivity and customize the platform to suit their professional needs.