Remember when you were a kid and imagined a life where you could play video games, and still earn a decent income? Well, in the world we live in right now, dreams have become reality.
The amount of technological advancement and the opportunities the digital world has given us allows even what may have seemed like the most unrealistic of dreams to become reality.
So, in this article, we're going to look at how to make money playing Minecraft.
What is Minecraft?
Minecraft is one of the most popular video games ever.
Minecraft is an open-world sandbox video game that allows the player to build constructions out of textured cubes in a 3D world.
It has been described as a creativity-focused game that requires players to explore, gather resources, and craft using basic and primitive technologies.
The game has three modes: survival (primarily devoted to crafting), creative (devoted to building and exploration), and adventure (devoted to fighting and adventuring).
The number of online users has recently passed 130 million. With the server's incredible constructs, people can enjoy playing the game, building skyscrapers, fighting off evil, and overall creating their own world within it.
How to make money playing Minecraft
Some of these money-making methods aren't going to be easy to apply right away. But for someone who loves playing Minecraft, has the needed skills, and has enough time to monetize their passion, it won't be a problem.
These methods may not make you a ton of money when you're getting started. Some might serve as a simple side hustle, while they could eventually develop enough for you to quit your day job.
Playing Minecraft is even a great way to make money online as a teenager.
Whatever it is, make sure you have the needed skills and a significant understanding of how the game works.
Now let's hop into the different ways you can make money playing Minecraft.
Start a YouTube Channel
Let's start things off with my favorite method: YouTube.
YouTube has been a source of income for a lot of people for a long time now. As I outlined in this article, you can make a lot of money on YouTube, even when you start a brand new YouTube channel.
There are many ways to make money on YouTube.
The first one is making money from YouTube Ads; all you have to do is to join the YouTube Partner program. This program allows content creators to monetize their channel by including Ads in their videos (as well as super chats during live streams).
To become a part of the YouTube Partner Program, you must have a minimum of 1,000 subscribers and an accumulation of 4,000 hours of watch time on YouTube over the previous 12-month time span.
The above qualifications aren't easy to acquire for someone starting fresh, but once the wheel starts spinning and you get a hold of how things work, YouTube becomes a money-making gem.
Another way is through sponsorships, brand deals, using third-party platforms for fan funding (donations made by fans on YouTube), and even selling your own merch.
For instance, you could start a clothing line specifically for Minecraft fans.
You don't need to have insane video gaming skills to start this. Simply, start recording your Minecraft game while playing, and make comments, or simply just show people how to play the game.
Stream on Twitch
If you're someone who's into video games, then you have most probably heard of Twitch.
Twitch is an online live streaming service for content related to gaming, sports, music, and entertainment in general.
Twitch has millions of users and the potential to reach a huge audience on this platform is huge because of the shared interest in the content. However, growing an audience on Twitch takes a long time – and effort.
You have to be consistent for several months to see significant results, so the key here is patience. When you start having a significant fanbase, similar to YouTube, there are a few ways to make money on Twitch.
Here are some of the most common ways to make money streaming Minecraft on Twitch:
Selling your own merchandise on your channel
Promotion of your creations on Minecraft's Marketplace
Donations from your fans
Memberships
There are a lot of people who view Minecraft streams on this platform, so this is very possible.
And to make the process faster and more effective, you can invite friends to play with you on the stream for more fun and engaging experience.
TommyInnit is a popular YouTuber that also streams on Twitch, he has over 8,700 paying subscribers on Twitch which brings him over $20,000 per month from Twitch alone.
Sell Minecraft Artistic Works
Some players are very passionate about gaming, and Minecraft in specific.
These people offer a huge opportunity for those willing to put in the work to create artworks, paintings, merchandise, and designs of anything Minecraft-related.
If you know your way around this game and have some (even basic) artistic skills, create an account on RedBubble, Etsy, or even Facebook Marketplace to sell your stuff.
Hosting Minecraft Servers
Though this might seem surprising for some, there's actually a community of players of Minecraft that build private servers where you must become a member (paying with actual money) to become part of.
If you're someone who has experience with hosting Minecraft servers, this one is for you.
You have to be creative when building a server because you want to differentiate it from the others.
Once you create an incredible Minecraft private server, it's time to market it on other platforms such as YouTube, Twitch, Reddit, or any kind of platform where you can find a community with similar interests.
Start a Minecraft-focused Blog
Starting a blog is often the first resort for someone looking to make money online. It's incredibly easy to do and costs less than $3 per month after all.
But with the growing number of blogs on the internet, it's best if you start one targeted at a specific niche and has a significant audience, such as Minecraft.
The blog doesn't have to be solely for Minecraft though.
You can write about other video games as well so that you don't become bored with one game, but it's important to stay focused on one topic with your blog.
There are many ways that you can monetize your website and grow your audience with a website.
These could include:
Monetizing with display ads (I recommend using Ezoic).
Selling your own products (digital products, merchandise, artwork, etc.)
Affiliate marketing
Sponsored posts
Best Value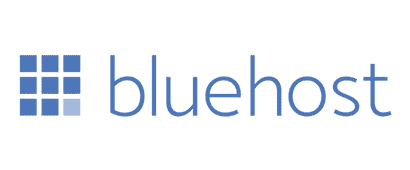 Get your website up and running with a simple one-click WordPress install using Bluehost.
Sign up for their hosting and get a free domain name and start a money-making blog for only $2.95/month (save 71% with the link below).
Final thoughts on making money playing Minecraft
The opportunities to monetize playing Minecraft are vast. Whether you want to create artwork, sell your own products, or have a blog/YouTube channel dedicated to this endeavor, it's possible with the right amount of time and effort invested.
If you're passionate about something and willing to put in the work, there's always the opportunity to make money online.
Just remember that this isn't a get-rich-quick scheme, these ideas aren't easy to turn into full-time gigs because of the time and dedication it takes to build an audience.
It is possible, but you need to also do the work and have patience. But if you're up for the challenge, what better way than by playing a game you love?