Here are 27 part-time late-night jobs that pay well. These jobs are perfect for people who want to work a few hours per week and earn some extra cash.
Most of these positions don't require any experience or previous qualifications: you just need a good attitude and willingness to learn.
Read below for more information on each job and find out what's your best option.
Part-Time Late Night Jobs You Can Do From Home
For many with a full-time job, the best night job you can do is one that can be done from the comfort of your own home. This saves you valuable time commuting to and from that part-time job and you could still be home in case of emergencies.
Discover how you can make money from home with the following part-time late-night jobs.
Blogging
Blogging can be a great way to earn money from home, and the best part is that most of the work can be done late at night.
There are many ways you could make money blogging but the common method is through placing ads on your site or monetizing through affiliate links. You'd be surprised how much bloggers actually earn.
If you start your blog correctly, you should be able to make at least $500 per month within the first year.
Although they're outliers, some bloggers can even earn well into the six figures.
Best Value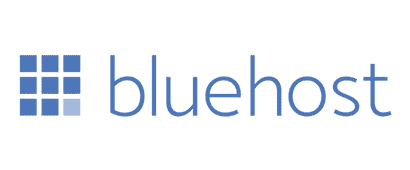 Get your website up and running with a simple one-click WordPress install using Bluehost.
Sign up for their hosting and get a free domain name and start a money-making blog for only $2.95/month (save 71% with the link below).
YouTube Videos
Another great way to make money from home is through YouTube.
Is there anything you can not find on YouTube? If you have a talent or interest, it probably has a YouTube video for it.
There are many popular YouTubers who make over $50,000 per month, and many smaller YouTubers earning over $1,000/month.
To get started on YouTube all you need is a topic, a plan, and of course a camera, although most smartphone cameras can get the job done perfectly.
Website Tester
Website testing is a job where you get paid to try out websites and ensure they function properly.
This is an easy way for marketers and designers to make sure their site works correctly and can be accessed by computer users all around the world.
The work is usually done from your home on a laptop, pc, tablet, or smartphone.
Most companies don't require any particular qualifications, just the ability to use a web browser and some free time.
Do Surveys for Cash
It's not just the "One Poll" or "I-Say" websites that pay you to take surveys. Many survey sites out there will let you earn cash for taking short surveys, and often they are open at all hours of the day.
Companies use market research to find out what their customers are thinking about their products, or what new products they should be making.
And as a consumer, you get paid just for giving your opinion!
Survey Junkie is an example of one survey site that lets you sign up to take surveys, although there are others out there that allow you to earn cash too.
Overseas Language Teacher
If you love teaching others, earning money from home, and are fluent in another language then why not teach English to students/business people wanting or needing to learn a second language online?
This is a popular form of remote work where you can earn anywhere from $15-40 per hour depending on your experience, the platform used, and demand.
Overseas Tutor
An overseas tutor is an educator that provides one-to-one instruction to students who are struggling with a particular subject, or who need help getting to the next level of study.
Tutors teach subjects like history, science, math, and English. Tutoring can be a rewarding profession that requires patience, good listening skills, and intelligence.
As an overseas tutor, your students will most likely be online during late hours at night, making it a great part-time job for night owls looking to teach and earn some extra cash on the side as well.
Part-Time Late-Night Freelance Jobs that can pay well
Writing
As a freelance writer, you can write articles, blog posts, reports, site pages, and more. You may even be able to write an entire book or ebook for someone too.
Many companies out there are looking for content writers to help them with their marketing efforts by creating blog posts and articles that will promote their business or brand.
Freelance writing is great for people who love to write and want to earn a little extra cash doing what they enjoy.
Best of all, you can write whenever you'd like, even late at night.
Transcriptionist
A transcriptionist is a person who works remotely from home using audio recordings to create written transcripts.
Transcriptionists listen to voice recordings and type out what they hear into a word document, email, spreadsheet, or another format so it's easier for the reader to understand. Most companies prefer to hire work-from-home transcriptionists.
As this is another job you can do 24/7 it's also a perfect part-time late-night job to have at home.
Transcriptionists can earn between $15-$30/hour depending on their experience and the platform used.
Graphic Design
Freelance designers are usually hired by companies who need help in a certain area of their design needs; such as logo design, branding, brochures, and more.
The hours that freelance graphic designers work vary depending on the deadline for projects, but can very often be completed late at night.
For anyone experienced in graphic design, or looking to learn, this is a great option.
Pay is typically hourly and can range from $15-35/hour depending on your experience and who you are working for.
Translations
Do you speak another language? If so, this is a great way to use that talent and earn some extra cash.
Translations can be done for voice translations or written content as well.
Companies often need translations for the many different languages of the world in order to service their customer base better. This is often the case with large corporations, but even smaller businesses can use translation services when they market to a multilingual audience.
It's best if you are a native speaker of the language you are translating into, but not required.
Online translators can earn anywhere from $17-50/hour.
Web Development
Like graphic design, web development is another freelance job you can do from home.
Whether it's a website or an eCommerce store, companies will outsource their web development projects to experts who are good at coding and other related tasks in order to get the best results.
As long as you can meet your deadlines, web development is another opportunity you can take up in the late hours of the night. With some experience, this can be a very well-paid IT job.
App Development
Freelance app developers are responsible for any aspect of the app development process. This can include programming or designing the app. The freelance developer will work with clients to create a custom app that is based on what they need and want.
The typical hours for freelance devs can vary, but you can often get away with working mostly night hours. This is especially applicable when the majority of your clientele is based in another part of the world.
Hourly rates for web and app development can vary widely depending on your experience and the particular project. Rates tend to fall between $250-850 per hour.
Video Editing
Video editors are in high demand right now as a lot of businesses are outsourcing their video editing needs as they recognize the importance of video marketing.
It's not necessary for you to be a "professional" video editor, although it definitely can help you get higher rates.
Freelance video editors can create an income for themselves late at night by offering to edit videos for other people who don't have the time or skills to do so themselves.
Rates for video editing can be anywhere from $20-80/hour, with higher rates for more complex projects and more involvement in the video creation process.
Virtual Assistant
The work-from-home opportunity that will probably come up the most often for those looking for part-time late-night jobs is being a virtual assistant.
There are lots of different companies that need assistants in various areas to handle their day-to-day tasks, such as email and social media management, writing, data entry, etc…
You can typically find these jobs on job sites like UpWork, along with the hourly rates they will pay for your work.
These rates can vary widely depending on your location, experience, and the company that is hiring. You can make anywhere from $3 to over $100 per hour.
Editor/Proofreader
As a remote proofreader, you will be responsible for catching any and all mistakes in text documents, which could include anything from physical books to digital ones like eBooks and online content.
A freelance editor is responsible for editing and fact-checking texts to ensure that the content is written without errors. Again, this can include written texts such as books or digital content like PDFs and blog articles.
Voice-over talent
Whether you have a home studio or not, there are companies that will hire voice-over talent for their projects.
Some of these jobs can include voice-over work in videos, some may require you to provide audio for a podcast or podcast ads, and others may require your voice for a webinar or audiobook narration.
Hourly rates for jobs like these can vary depending on the exact job requirements, with people making anywhere from $20-100/hour.
Due to the online nature of this gig, it's another great job that you can do part-time late at night, and with a bit of experience, it can pay really well.
Part-Time Late Night On-Site Jobs That Pay Well
Not all jobs that can be done part-time, late at night, and pay well, need to be done online. Here are the best on-site night jobs you can find that can pay really well.
Truck Driver
Part-time truck drivers are the backbone of many industries. They transport goods to and from businesses, factories, warehouses, distribution centers, etc.
Job duties include loading and securing cargo or freight in the truck's trailer, performing pre-trip inspections of the vehicle's tires and oil levels, making sure that the load is distributed evenly in the trailer, etc.
As roads are quieter at night, truck drivers can be very productive in the evening hours. Some companies specialize in hiring night-shift worker truck drivers and offer bonuses to those willing to work late at night or overnight.
The hourly rate for part-time, late-night on-site jobs like this is usually between $20-$30/hour, but you will need special licensing in order to qualify.
Retail Stocker
A retail stocker spends the night stocking shelves with various products. There are plenty of different responsibilities that come with this job, such as positioning products on shelves, returning items to their proper places, and dressing up store windows.
It's a job that is a good option for someone who might want a job after-hours but would need to still work during the day. Retailers can be open 24 hours, so there is always something happening at their stores, with less traffic at night, it's the best time for retailers to restock the shelves.
The hourly rate for this type of part-time evening job will usually be between $10-$20/hour but will depend on what state you're in and the company you work for.
Registered Nurse
If you're already a registered nurse, then working part-time as a nurse at night can be a good option.
Registered nurses can work in various settings, particularly hospitals and other medical facilities. They also work in specialized clinics that provide services for specific groups, such as people who are addicted to drugs.
A nurse's job responsibilities may depend on the type of facility where they're working. They generally need to maintain a sterile environment so they may be involved in cleaning and sanitizing equipment and preparing patients for examinations and treatment.
The hourly wage for this kind of part-time job will vary depending on where you live, along with your experience level. The starting hourly wage of an RN can range from $16-26/hour.
Caregiver
Many people are starting to choose caregiving as a profession, becoming caregivers to either the elderly or those with disabilities.
A caregiver's job is to help patients accomplish daily living tasks such as getting dressed and eating, providing companionship and emotional support, preparing meals for them, planning activities, taking them out and about for recreational events, and helping them bathe and use the toilet.
Caregivers are required 24/7 and in high demand, meaning that if this is something you are interested in, it's definitely an opportunity to explore as a late-night part-time job.
Depending on the type of work or where you are located, qualifications may be required. And caregivers tend to make between $12-16/hour.
Bartending
A bartender's responsibilities can include collecting payments for drinks served, opening and closing the bar, serving drinks to customers, stocking the bar with ingredients such as liquor and garnishes, cleaning work areas throughout the night, and dealing with unruly patrons when necessary.
If you have the personality and physical stamina for it, becoming a bartender is another good option for someone who wants to work part-time at night while still being able to get some sleep during the day.
Security Guard
A security guard's job is to protect people and property from any possible dangers they might face, such as theft or vandalism. But often the job of a security guard is just to act as a presence on the property to detract people from coming onto the property at night.
This part-time late-night job can involve patrolling a specific location and monitoring the premises through surveillance equipment. They also check windows and doors for intrusion detection and record suspicious activity.
The hourly rate can vary depending on where you live, but they usually range between $10-24/hour.
Lyft or Uber Driver
If you have access to a car, becoming a part-time part-time Lyft or Uber driver can be another good late-night job option for those looking to make some extra money.
The more hours you put in, the more money you can make. However, with this option, there are some disadvantages.
For example, you will have to cover your own expenses like gas, car insurance, and maintenance. This means that if you don't make many fares while working on a nightly basis, these costs can really add up.
But if you put in the time, a part-time Lyft or Uber driver can earn between $15-$25/hour.
Road Worker
A road worker's job is to help with the construction and maintenance of highways, streets, sidewalks, parking lots, and bridges. They usually have a variety of responsibilities including removing snow from roads in winter or cleaning up oil spills.
So just like with any other nighttime construction work, this is not an easy job. But the pay can be really good for anyone willing to do it between $11-$28/hour.
Forklift Operator
A forklift operator's job is to use a lift to move goods and materials around inside warehouses, factories, etc.
Often this can be done at night when goods come in or materials need to be moved around, trucks filled, etc. You will, however, need a special license to operate a forklift.
This part-time night job pays around $15/hour.
Photojournalist
Photojournalists are journalists who use photographs to tell their story or to accompany the main story.
They take photos of newsworthy events and transmit them to newspapers, magazines, websites, etc. As newsworthy events can happen at any time of day, working in the early hours can help you carve out a unique path that your photography becomes known for.
Night Photographer
A night photographer's job is similar to that of a regular photographer. However, they spend most of their time out at night rather than in more traditional daytime settings.
People who work as night photographers are usually people who have an interest in photographing different aspects of the world after dark. For some, it could be capturing images of nightclubs, while for others it could be landscapes or even wildlife.
As a night-time photographer, you can sell your images to stock footage sites, repurpose them for your own website, or sell as prints, as well as do client work where night photography is required.
When it comes to photography, the income can vary vastly depending on your experience, the type of monetization method, and who/what you work with.
If you're a night owl, the late hours can be the perfect time to work and earn some extra money. There are plenty of opportunities out there that can be done from home or on-site in a variety of different fields.
For those who want to make some extra cash while working during the early hours, securing one of these part-time late-night jobs can be a great way to do it.