After Monday, Wednesday must be the least favorite day of the week – it's hump day, the furthest away from both weekends, and often a challenge to get through.
But midweek doesn't have to mean misery. Celebrate the working week, keep persevering, and make progress with these motivational Wednesday quotes.
Find your Wednesday inspiration: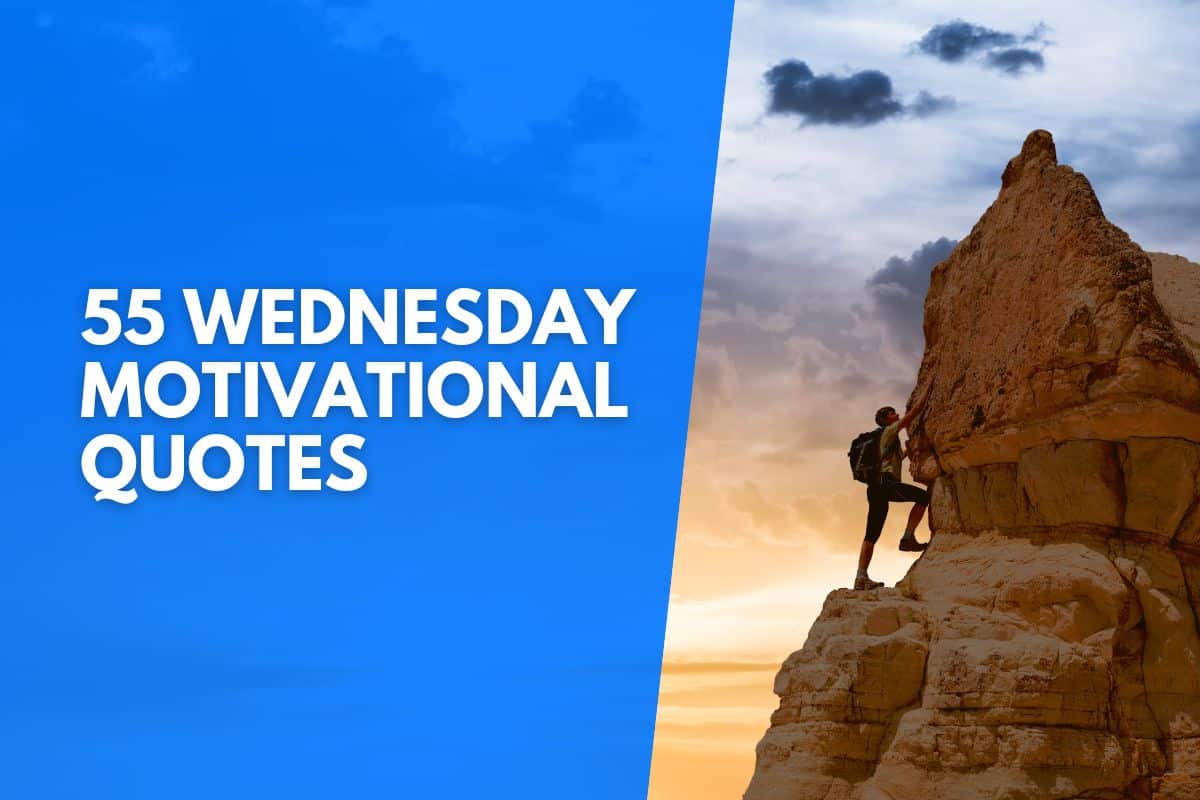 10 Happy Wednesday! Motivational Quotes
"When Wednesday morning came, the weather was very fine, And the sun in the heavens brightly did shine, And continued so all the live long day." – William Topaz McGonagall, Scottish poet.
"Wednesday lets me move forward to the second half of the week. Happy Wednesday!" – Anthony T. Hincks, American writer.
"Happy Wednesday! Practice compassion. Lift others. Learn to encourage rather than criticize. You'll feel better when you help others feel better." – Tracey Edmonds, American businesswoman, and television producer.
"My job is to give people who work hard all week something to enjoy on Saturdays and Wednesdays." – Arsene Wenger, French FIFA executive, and former manager of Arsenal football club.
"Wednesday is a day to help others celebrate life. You and only you are accountable for what you extend and give to others. One smile not only increases your value but it gives joy to each person you meet." – Byron Pulsifer, Canadian motivational speaker.
"Monday for wealth, Tuesday for health, Wednesday the best day of all. Thursday for crosses, Friday for losses, Saturday no luck at all." – Traditional English proverb.
"On Wednesday they're feeling fine again, And they're working like a dog and digging in, Trying to do everything they should putting the cars together good, And I got myself a car that was made on Wednesday, on Wednesday. If you're going to buy yourself a new car, you just better hope you're lucky enough to get one made on Wednesday." – Johnny Cash, American singer, and songwriter.
"Champagne makes you feel like it's Sunday and better days are just around the corner." – Marlene Dietrich, German-American actor, and singer.
"Treat yourself today! You are a unique, sparkling, spectacular soul. Celebrate you!" – Amy Leigh Mercree, American author, media personality, holistic health expert, and medical intuitive.
"Where there's hope, there's life." – Anne Frank, Dutch writer.
5 Funny Wednesday Motivational Quotes
"When a day that you happen to know is Wednesday starts off sounding like Sunday, there is something seriously wrong somewhere. – John Wyndham, English science fiction writer.
"Wednesdays are like Mondays in the middle of the week!" – Lee Fox Williams, American writer, actor, and director.
"I like the good life too much, I'm not good at going on stage night after night and on wet Wednesday afternoons." – Anthony Hopkins, Welsh actor, director, and producer.
"Home may be where the heart is, but it's no place to spend Wednesday afternoon." – Walker Percy, American writer.
"He couldn't believe it was only Wednesday. And it was made worse when he realized it was actually Tuesday." – T.J. Klune, American writer.
15 Uplifting Wednesday Motivational Quotes
"Light tomorrow with today." – Elizabeth Barrett Browning, English poet.
"Try to make at least one person happy every day. If you cannot do a kind deed, speak a kind word. If you cannot speak a kind word, think a kind thought. Count up, if you can, the treasure of happiness that you would dispense in a week, in a year, in a lifetime!" – Lawrence G. Lovasik, American priest, missionary, and writer.
"Just one small positive thought in the morning can change your whole day." – His Holiness the 14th Dalai Lama, spiritual leader of the Tibetan people.
"Finish each day and be done with it. You have done what you could. Some blunders and absurdities no doubt crept in; forget them as soon as you can. Tomorrow is a new day. You shall begin it serenely and with too high a spirit to be encumbered with your old nonsense." – Ralph Waldo Emerson, American poet, essayist, lecturer, philosopher, and abolitionist.
"There comes a time when humanity is called to shift to a new level of consciousness . . . that time is now." – Wangari Maathai, Kenyan social, environmental, and political activist and Nobel Peace Prize laureate.
"The good old days were never that good, believe me. The good new days are today, and better days are coming tomorrow. Our greatest songs are still unsung." – Hubert H. Humphrey, American pharmacist, physician, and Vice-President of the USA.
"If you laugh, you think, and you cry, that's a full day. That's a heck of a day. You do that seven days a week, you're going to have something special." – Jim Valvano, American basketball player, coach, and broadcaster.
"I've learned that no matter what happens, or how bad it seems today, life does go on, and it will be better tomorrow." – Maya Angelou, American writer, poet, and activist.
"For many of us, a day is neither bad or good. It is our attitude that seems to make it what it is." – Darryl Van Kirk, American businessman.
"It's just a bad day, not a bad life." – Mary Engelbreit, American artist.
"You may say I'm a dreamer, but I'm not the only one. I hope someday you'll join us. And the world will live as one." – John Lennon, English singer, songwriter, musician, and activist.
"When you have a bad day, a really bad day, try and treat the world better than it treated you." – Patrick Stump, American musician, singer, and songwriter.
"I do the very best I can to look upon life with optimism and hope and looking forward to a better day." – Rosa Parks, American civil rights activist.
"Every day that we wake up is a good day. Every breath that we take is filled with hope for a better day. Every word that we speak is a chance to change what is bad into something good." – Walter Mosley, American writer.
"Heaven knows the difference between Sunday morning and Wednesday afternoon. God longs to speak as clearly in the workplace as He does in the sanctuary." – Max Lucado, American author, and pastor.
15 Wednesday Motivational Quotes To Help You Persevere
"Wednesday will either make you or break you. You are either on the upward trend or the downward slide to the end of the work week. Give it all you got this Wednesday!" – Catherine Pulsifer, Canadian poet.
"Even though you're fed up, you gotta keep your head up." – Tupac Shakur, American rapper.
"It is never too late to be what you might have been." – George Eliot, aka Mary Ann Evans, English writer, poet, journalist, and translator.
"Just don't give up trying to do what you really want to do. Where there is love and inspiration, I don't think you can go wrong." – Ella Fitzgerald, American jazz singer.
"I am fundamentally an optimist. Whether that comes from nature or nurture, I cannot say. Part of being optimistic is keeping one's head pointed toward the sun, one's feet moving forward. There were many dark moments when my faith in humanity was sorely tested, but I would not and could not give myself up to despair. That way lays defeat and death." – Nelson Mandela, South African anti-apartheid activist and first President of free South Africa.
"All right, every day ain't going to be the best day of your life, don't worry about that. If you stick to it, you hold the possibility open that you will have better days." – Wendell Berry, American writer, poet, environmental activist, cultural critic, and farmer.
"If you think you're too small to have an impact, try going to bed with a mosquito." – Anita Roddick, British businesswoman, human rights activist, and environmental campaigner.
"To some, it's Hump Day. To us, it's Wednesday's getting its ass kicked and Thursday just asking Friday to switch places." – Dwayne Johnson, aka The Rock, American-Canadian actor, producer, businessman, former football player, and former professional wrestler.
"Go for broke. Always try and do too much. Dispense with safety nets. Take a deep breath before you begin talking. Aim for the stars. Keep grinning. Be bloody-minded. Argue with the world." – Salman Rushdie, Indian-American-British writer.
"To the doubters and naysayers and everyone who gave me hell and said I could not, that I would not or I must not – your resistance made me stronger, made me push harder, made me the fighter that I am today." – Madonna, American singer, songwriter, and actress.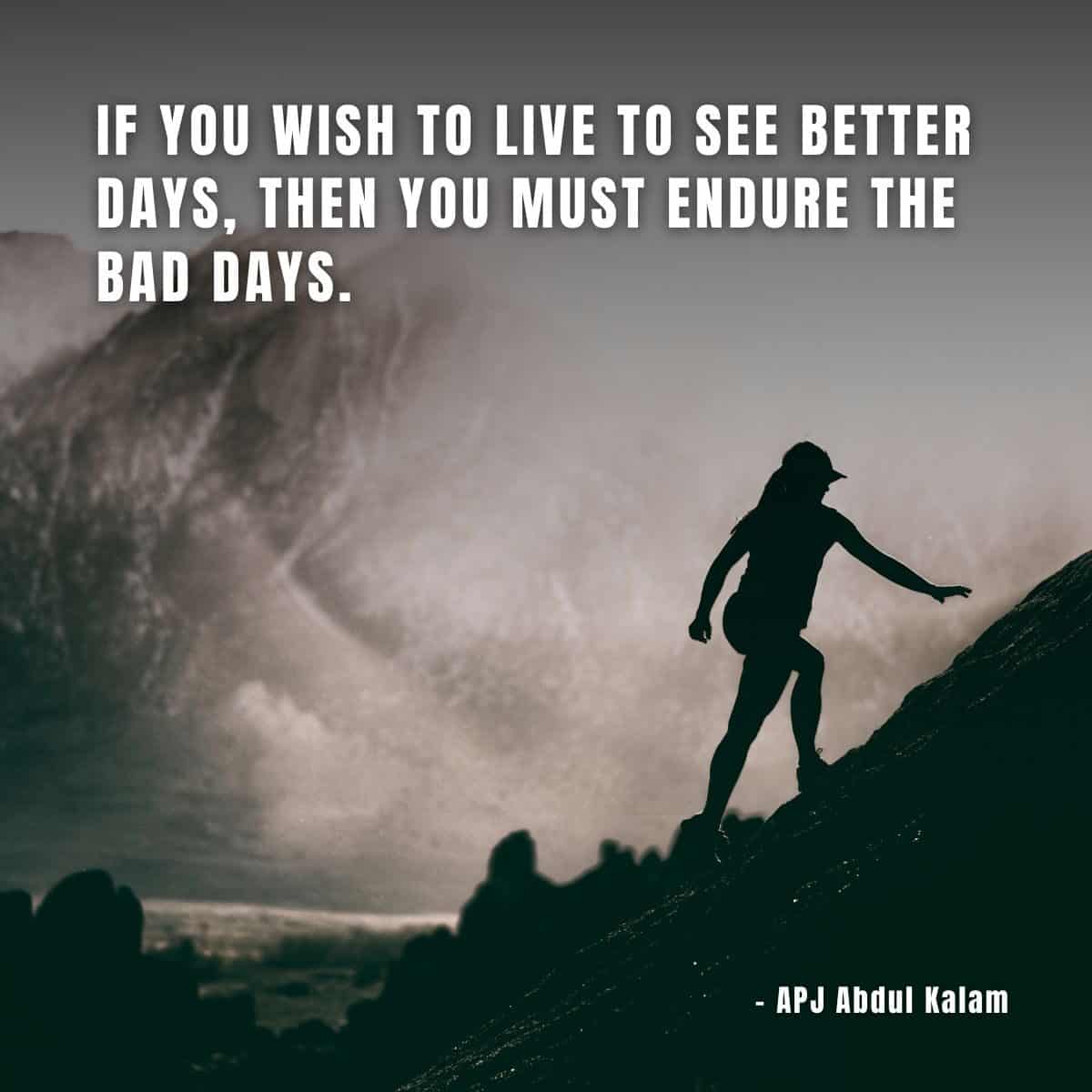 "If you wish to live to see better days, then you must endure the bad days." – APJ Abdul Kalam, Indian aerospace scientist and former President of India.
"Successful men and women keep moving. They make mistakes, but they don't quit." – Conrad Hilton, American businessman, and hotelier.
"The [wo]man who removes a mountain begins by carrying away small stones." – Traditional Chinese proverb.
"A good day is a day in which we manage to grow even a little bit and to move ahead at least one tiny step. When we stagnate, we lose ourselves and we lose endless chances. That is why a good Wednesday is a day when we did things and we did them well." – Liza Hawkins.
"Failure is an opportunity to learn and to do better next time. It's part of the path to greatness, which was never meant to be smooth." – Khanyi Dlomo, South African journalist and magazine editor.
10 Wednesday Motivational Quotes About Success
"Success is no accident. It is hard work, perseverance, learning, studying, sacrifice and most of all, love of what you are doing or learning to do." – Pele, aka Edson Arantes do Nascimento, Brazilian former football player.
"How would your life be different if … You could control the outcome of your day, your week, your year? Let today be the day … You embrace the truth that you DO have such control to label every event in your life, and create an agreement with reality that empowers you and propels you to greatness." – Steve Maraboli, American motivational speaker and writer.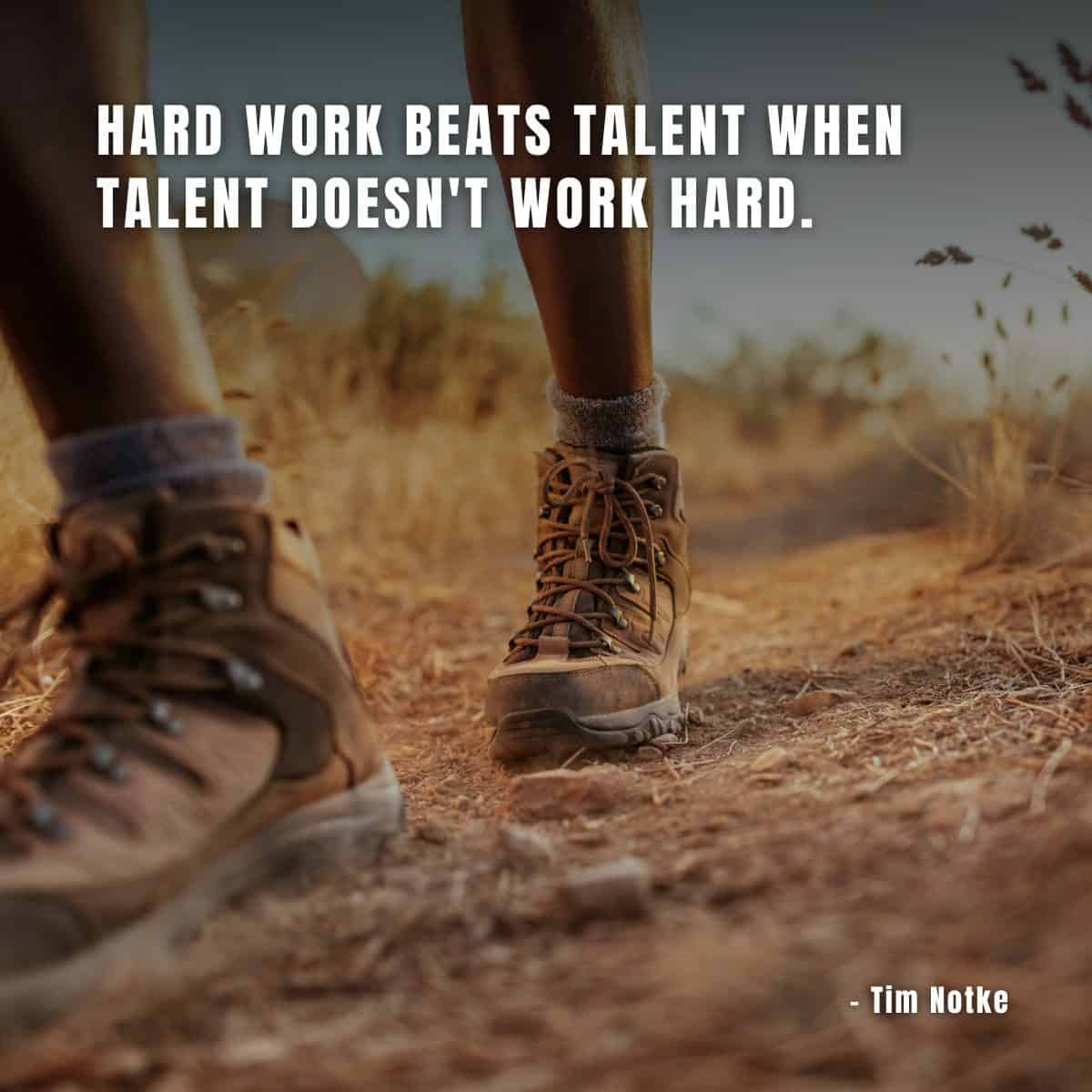 "Hard work beats talent when talent doesn't work hard." – Tim Notke, English cricketer
"No one ever became a success without taking chances … One must be able to recognize the moment and seize it without delay." – Estée Lauder, American businesswoman, and entrepreneur.
"I found that ultimately if you truly pour your heart into what you believe in — even if it makes you vulnerable — amazing things can and will happen." – Emma Watson, English actress, and activist.
"Find something you're passionate about and keep tremendously interested in it." – Julia Child, American food writer, teacher, and TV personality.
"No matter how you define success, you will need to be resilient, empowered, authentic, and limber to get there." – Joanie Connell, American talent management expert, organizational consultant, author, and motivational speaker.
"I dwell in possibility." – Emily Dickinson, American poet.
"The most effective way to do it, is to do it." – Amelia Earheart, American aviator, and writer.
"Good character is not formed in a week or a month. It is created little by little, day by day. Protracted and patient effort is needed to develop good character." – Heraclitus, Greek philosopher.
As we approach the latter half of the week, it's easy to feel overwhelmed by all that still needs to be accomplished. However, it's crucial to maintain motivation and focus, especially during the home stretch.
While Wednesday's motivation can provide a much-needed boost midweek, Thursday presents another opportunity to stay inspired and energized.
Our collection of motivational quotes for Thursday can inspire and encourage you to stay on track and finish the week strong.