To stay organized personally and professionally, you need a planner app to manage your tasks and projects. Planner apps will help you strike that perfect work-life balance you've been looking for.
Regardless of which devices you're using, there are many fantastic free planner apps for you to consider.
The best free planner apps are: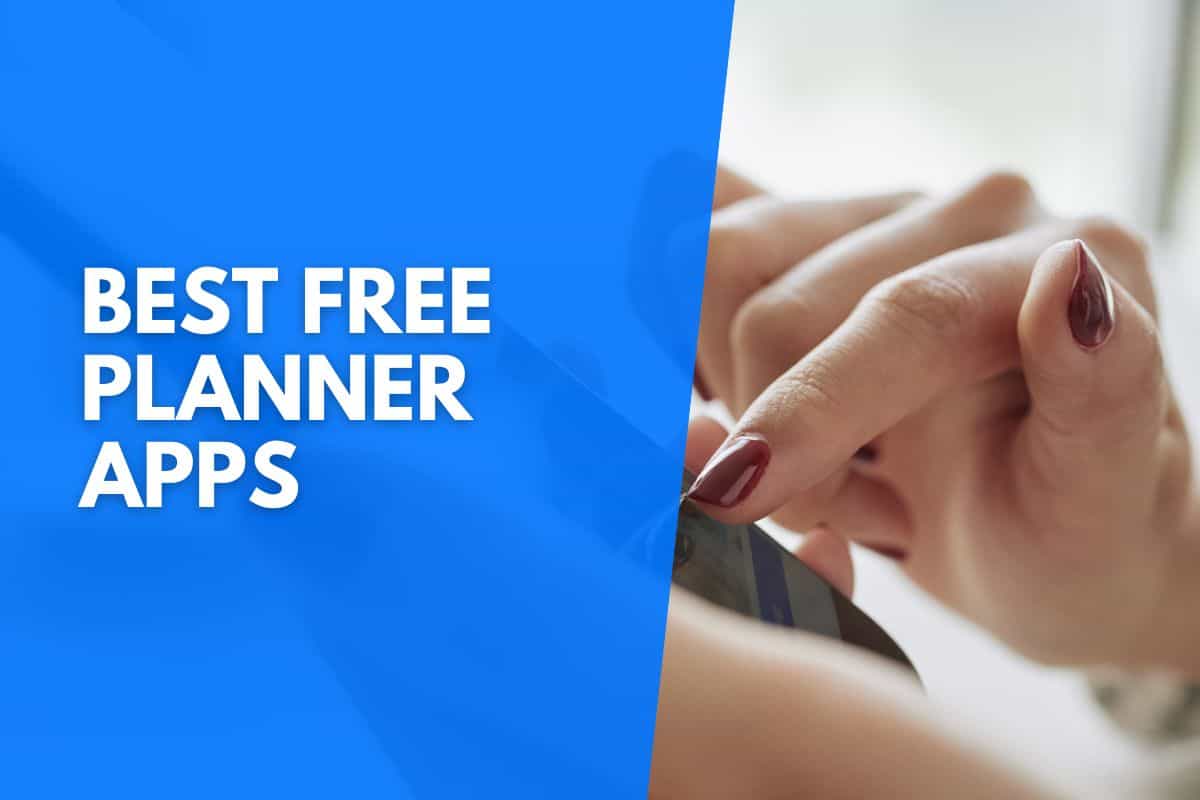 Google Calendar (Best Overall Free App)
Chances are that you already use one of Google's fantastic productivity and collaboration apps.
If you're looking for a fantastic cross-platform planning app that's free, you should add Google Calendar to your arsenal of productivity tools. Not only can Google Calendar replace your existing calendar, but it will also save you time by helping you plan your life.
With the customizable schedule view, you can get an expert overview of your daily, monthly, or annual schedule.
You can easily integrate other Google services into your calendar, including images and maps. Events like flight, hotel, concert and restaurant bookings from Gmail will automatically be added to your Google Calendar, allowing you to seamlessly plan your life.
Google Calendar will also adapt to your needs as you use the app. For instance, when adding events to your calendar, you'll get smart suggestions for places, people, and titles. Since your schedule is stored online, you'll always be in the loop.
If you install Google Calendar on multiple devices, your calendar will be synced across all your devices. Google Calendar can be installed via Apple's App Store or Google Play.
Any.do (Best Free Android App)
If you're ready to start organizing your life on your Android device, you should be installing the fantastic Any.do app.
This app is perfect for those who work alone and in teams, providing you with the tools to manage your daily tasks. The daily planner feature allows you to manage your daily tasks, assign tasks to others, create custom workflows, and chat with others in real-time to collaborate.
The great thing about Any.do's platform is that it can be as simple or as complex as you want. Of course, you could use it as a simple daily planning app to manage tasks, lists, and reminders.
However, you could also use it to manage projects and integrate numerous tools into your workflow. While there are some premium paid features, Any.do's tasks, lists, reminders, calendar, and daily planner features are free to use forever without a credit card.
ClickUp (Best Free iOS App)
If you're looking for a free planning app for your iPhone or iPad, you'll love the productive planning features ClickUp has to offer.
ClickUp doesn't just help you plan your upcoming schedule; it helps you get tasks done! By installing this app, you'll have all the necessary tools to plan, track, and manage projects and tasks – regardless of whether they're personal or professional.
You'll also be able to set custom goals to ensure you remain productive. There's also a chat feature built into this platform, which allows you to check in with team members in real-time to ensure everyone's on track with their goals.
No matter what your schedule has in store for you, you'll be able to get it all done on ClickUp's all-in-one platform.
TickTick (Best Free Windows App)
If you're looking for a free planning app for a Windows computer, you can use TickTick to instantly transform your device into a powerful planner.
You can't go wrong with this app, which is used by millions of people to organize their lives, capture ideas, manage lists, and stay creative. TickTick will help you expertly manage all your personal and work-related tasks.
You can easily set time and location-based reminders, which help keep you in the loop with your schedule. You'll also be able to customize your calendar to suit your needs and see your tasks your way.
With the built-in Pomodoro timer, you can optimize your productivity by working in short, timed intervals. TickTick also allows users to collaborate on tasks and get things done together.
Asana (Best Free macOS App)
Asana is a powerful macOS planning app that will help you and your team plan ahead and boost your productivity. With a free Asana account, you'll be able to manage tasks and personal to-do lists. The free account includes unlimited tasks, projects, messages, file storage, and activity log.
Free users will also have a great calendar view, which helps keep you on track. You can also assign due dates to ensure your tasks get done on time.
You'll also love the list and board views, which give you a comprehensive overview of different projects.
Asana also allows free users to install more than 100 integrations with different apps, including time-tracking integrations, which many alternatives to Asana do not allow.
Planner (Best Free Linux App)
If you're a Linux user, there's no better planning app than Planner.
This open-source project management and planning app is free to use and gives you all the tools needed to take control of your schedule and boost your productivity. When you launch Planner, you'll be greeted with a concise breakdown of your upcoming projects and tasks.
If the app detects any schedule conflicts, you can reschedule tasks to suit your needs and ensure you get around to everything. There's also a built-in Gantt chart feature, which is crucial for planning ahead. You can use Gantt charts to visualize your progress.
You'll even be able to generate summaries that provide valuable insights into your progress.
WeekToDo (Best Free Minimalist App)
If you're looking for a free minimalist weekly planner app, you can start prioritizing your priorities with WeekToDo.
By planning your life in a simple and intuitive way, WeekToDo helps you improve your overall productivity. This minimalist app is available for everyone and has multiple language options. You could install the desktop software or access it via any web browser.
WeekToDo also puts your data's security in your hands by ensuring you're the only person who can access your planner's data. If you're ready to discover your full potential and start being more productive, you should start using WeekToDo to plan ahead.
Setting up your WeekToDo planner is as easy as selecting your language and choosing a theme.
Evernote (Best Free Productivity App)
Evernote is a powerful note-taking app that's perfect for those seeking a free app that's great for planning ahead.
Regardless of how simple or complex your tasks may be, Evernote is designed to help you keep track of anything you need to remember or work on. Essentially, Evernote will be your personal notes archive, planner, and task management tool.
With Evernote, you'll be able to work anywhere since your notes are automatically synced across all your devices – which will do wonders for your productivity.
You can even incorporate images, audio, scans, PDFs, and other documents into your planning.
If you want your notes, task, and schedule to be controlled by one powerful app, Evernote is the perfect app for you.