Having a template at the ready is excellent when you have to send the same email multiple times but have to change some of the details in the email.
Depending on the email tool you use the process is slightly different, for example, creating a template in Gmail is different from creating one in Outlook.
In this article, we'll cover the steps to creating a template using Outlook.
How to create a template in Outlook: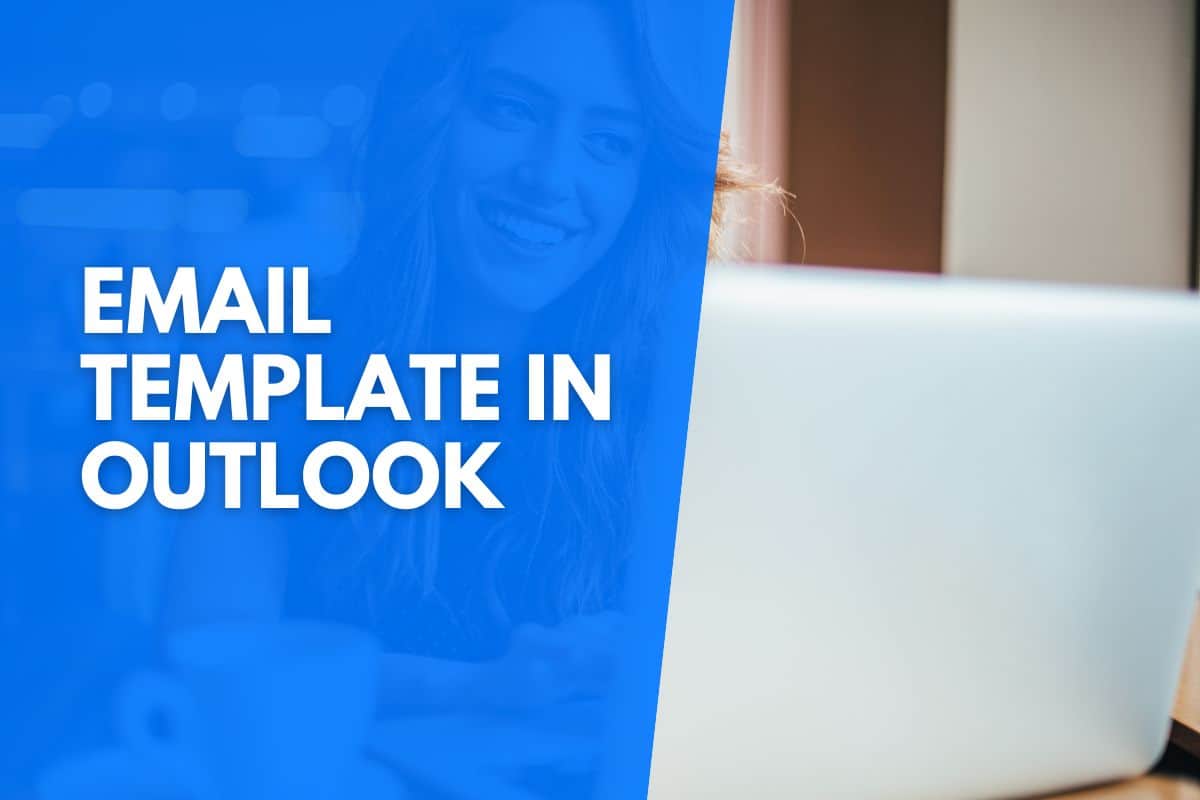 1. Open Your Outlook Email Account
The first step to creating a template in Outlook is to open your Outlook email account. You may have to sign in again if you haven't used Outlook in a while. If you don't have a shortcut to your Outlook account, try searching "Outlook" in your computer's search bar. Then, open Outlook and sign into your account.
In most cases, your Outlook email address is the same as your Gmail address, so the Outlook account should sync and display the same messages you have in your Gmail inbox.
Again, it may take a while for Outlook to sync if you haven't used it in a while.
Once your Outlook email is open, and you are signed in, you can start the process of creating an email template. To do this, you must start writing a new email. In the top left corner of the page is a tab that says "new email."
Click on it to start writing your new email.
2. Type The Subject Heading
When creating a template email, it's essential to have a clear and universal subject heading.
For example, if your template is for setting an appointment, the subject heading can be "confirmation of appointment."
Don't create a specific subject heading, as this will create confusion for future emails. Instead, ensure the intent of the email is clearly stated in the subject heading and bears the appropriate amount of urgency.
You can also tag the message as high or low if necessary.
To tag an email as high importance, select the three dots at the email's top right corner, and select "high importance." Now the template is set as a high-importance message, and you don't have to set it manually each time you send that email.
3. Type The Email Message
You can type the template email when you have ensured a clear subject heading. We recommend typing out all the information you want in the email and leaving blanks where specific details are needed. For example:
Dear [name],

I would like to confirm our appointment for the [date] regarding [subject] at [location]. Please notify me if we need to postpone the appointment to a later date.

Kind regards,

[your details]
By writing the structure of the email clearly, you only need to insert specific information for each email, such as the time, date, client name, etc.
Finally, proofread your email template after it is complete to ensure there aren't any grammatical mistakes and that it reads clearly. For this, I recommend Grammarly, but you can also use an alternative to Grammarly, like Hemingway App.
4. Add Images And Files
If you want to include images or files in your template email on Outlook, you can do so. Again, ensure you only add general images and files.
For example, when creating a template for new recruits, add a file about the dress code and general information about the company. Don't add specific questions or files that aren't appropriate for everyone who will receive the email.
Click on the "insert" tab located at the top of the email to insert files or images. Then, select "attach file" or "insert picture," depending on what you want to include in the email.
Finally, search for the file or image on your computer and add it to the email by clicking "select." Once you have all the files and images attached to the email, you can move on to the signature.
5. Add The Signature You Want To The Email
You can add or remove the template signature at the bottom to finish your email. The template signature usually has information such as your name, company name, and contact information.
Suppose you want to display this information in your template email. In that case, you can add it by going to the insert tab and selecting "signatures."
Then, select the signature you wish to add to the email.
If you don't want a signature at the bottom of the email, you can leave it out altogether. Or you can create a new signature by selecting "signatures" and creating a new one.
When you are done, select the signature you want to add and click "add signature."
6. Save Email As A Template
When you have added the correct signature to the bottom of the email and are satisfied that the email is complete, you can now save it as a template.
Select the file icon at the top of the page to save your email as a template. Then, select "save as type" and click on "Outlook template."
Give the email an appropriate name and save it in your template folder or somewhere you can easily find it again in the future.
Outlook email templates automatically save in This PC > Roaming > Microsoft > Templates, but you can save them wherever you'd like. Once you have saved your custom template email, it is ready for future use.
7. Use The Template For Future Emails
When you are ready to use your template email, you must know where to locate and edit it. First, open your Outlook email and click on the dropdown menu next to "new email" in the top left corner of your Outlook email.
Click on "more items" and select "choose from."
This will open a separate window to choose a set template, like an appointment. At the top of this window, you will see another dropdown list.
Click on it and select "user Templates in file system." You will then be redirected to your saved templates on your computer, and you can select the template you want to use.
Then, fill in the correct details to complete the email and check that all the attachments and signatures are appropriate for the recipient.
When your email is finalized, you can click send. Now that you know how to create, save, and use an email template in Outlook, it's time to create one and save time when sending multiple emails in the future.