Blogging is incredibly easy to start and can provide a great income stream. For many, that may be all they need to know, but in this article, we're going to go deeper and look at why start a blog.
I'll be sharing 22 of the best reasons why you should start a blog.
While I could mention that there are over 500 million blogs in existence, that's not what you came here for, so let's get straight to the reasons why you should start a blog.
Why Start a Blog: 22 Top Reasons
1. Anyone can start a blog
You should start blogging because it is just so easy to get up and running, anyone can do it. There are little to no barriers to entry… you will need an internet connection and a laptop/computer of some kind, but that's basically it. No technical knowledge is required at all to start your own blog.
This does not mean that the actual business of blogging is easy though. It takes a lot of hard work to start a blog and make money, but the journey is definitely worthwhile and anyone can start a blog and learn as they go. This is one of the main reasons why I love blogging, and the first reason why you should start blogging.
2. It's affordable to start blogging
You can start a blog for free with sites like Blogger, Medium, Wix, etc. If you're a visual person, you can even start a blog on Instagram by sharing your images and videos along with your "blogs" in the caption. The same can be said about YouTube. If you prefer video, then YouTube provides a free platform to get started.
With all of these options, you are on their website, so you need to play by their changing rules. What I really prefer is to self-host your own blog using WordPress. This gives you complete freedom to do pretty much whatever you like on your blog, and you have unlimited opportunities for monetization, which cannot be said for the free options.
To start a self-hosted blog, all you really need is hosting, especially when you're getting started. There are some great themes and powerful plugins available on WordPress for free to add features and customize your blog.
The best and most affordable web hosting I recommend is Bluehost. You can get started from $2.95/month and they'll even throw in a free domain for your first year.
Best Value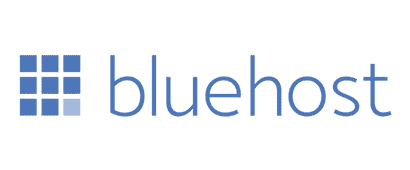 Get your website up and running with a simple one-click WordPress install using Bluehost.
Sign up for their hosting and get a free domain name and start a money-making blog for only $2.95/month (save 71% with the link below).
3. Blogging Improves your writing skills
Writing is one of those skills that everyone can benefit from. By improving your writing skills, you learn how to put your thoughts to paper more quickly and more concisely.
Blogging is great in this regard as you can spend your free time productively improving your writing ability. By writing new posts, you will strengthen that writing muscle and become a faster, a more efficient, and better writer.
This can then be transferred into other aspects of your life beyond blogging. By being able to better express yourself to others, you could write a book, produce better emails, craft more engaging Instagram captions and the list goes on and on.
4. Blogging can be a creative outlet
Blogging is not just great for improving your writing and getting your thoughts onto paper more efficiently, it can also be a way of turning your fantasy into a form of reality. You can put your own spin on known topics, or you can create something completely new.
Like painting, poetry and music are creative outlets, a blog can be a place where you express your thoughts and ideas. These can be anything. Original ideas you've been mulling over or your own take on particular topics and events, thereby also adding a potential layer of value to your readers while they get to know you.
Your blog can be your own escape, but it can also be an escape that lets the world know who you are.
5. It positions you as an expert
Blogging is a great way to share your experiences and expertise. Blogging is a form of content marketing, and one of the best ways to build your own brand and authority in your field while driving traffic to your website at the same time.
If you write about a certain topic in your niche, depending on the competition, you will eventually carve out a space for yourself where you will be seen as an authority.
6. Provides a platform to develop your expertise
You do not have to be an expert in something to start blogging about it.
Even if you only know a few things about a subject and start from there. Those few things are more than what 95% of people know. So, while you may not think of yourself as an expert, your knowledge on the subject is very likely far greater than those reading your blog.
As you blog, you can then build up your experience and develop into an expert. For example, some bloggers document their DIY house builds, and then do more extravagant renovations/builds. A blogger may be in the weight loss niche and they share their journey of losing X kilos/pounds, thereafter they blog about helping others lose weight.
It's ok to not be at the finish line when you start your blog.
7. You can earn good money with a blog
One of the big pulls for blogging is the amount of money you can earn with a blog. Some bloggers have become millionaires through their content and many more earn a full-time income doing the things they love thanks to their blogs.
Now earning a good income with your blog takes a lot of work, there's no way of sugar-coating it. Blogging is NOT a get-rich-quick scheme. You need to put in the work, be patient, and just have an endless amount of perseverance when things don't go as well as planned.
It takes time to make money blogging, but in the end, it will be well worth it.
8. Creates additional opportunities in your niche
When you blog more regularly and become an authority within your niche, new opportunities open up for you.
You could be invited onto podcasts to share your insights, approached for interviews, have businesses reach out to you, or even land a book deal based on your blog writing.
9. Blogging provides flexibility
As a full-time blogger, you are provided a great deal of flexibility that you will be hard-pressed to find in another job. If you want to take the morning off, spend a couple of weeks in a foreign land, or only work mornings to spend your afternoons with your kids, as a full-time blogger you can.
You do have certain "work" aspects that need to be taken care of, but that doesn't mean that they can't be taken care of most in the morning, late at night, or even in a foreign country (you'll just need to make sure you have a decent internet connection!).
And flexibility is not just in where and when you want to do things, you also have the flexibility to do other things that you wouldn't be able to do in a regular job. For example, if you write about art, you could host your own gallery occasionally, or sell your own work on your website and market this through your blog. Things you typically wouldn't be able to do with a regular 9-5.
10. You are your own boss
As a blogger, you answer only to yourself. You are your own boss and while you have all of the responsibilities, you also make all of the decisions and can do pretty much whatever you want.
Of course when starting out, if you are strapped for cash, then you may want to follow the money, but once you've attained full-time blogger credentials, you'll have a lot more options.
11. Freedom to say 'no' to things you don't want to do
Staying on the previous point, once you've become a blogger earning a full-time income, then it becomes a lot easier to be pickier with the brands that you work with and the types of articles that you write.
Being a full-time blogger gives you more freedom to say no to the things that you do not want to do so you can spend your time doing more of the things that make you happy.
12. Blogging can help you land your dream job
Maybe your goal isn't to be a full-time blogger and you enjoy the day-to-day bustle of work life. Your blog can help you land your dream job!
That's right, by building a blog and establishing your authority on a specific subject, doors can open up for you. Your dream companies could find your work and approach you to do the things you love doing on your blog, but for them.
That way you have the safety of a solid income, the creative hobby of your blog, and you can do the things that interest you in your work life.
Best Value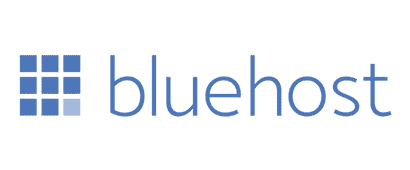 Get your website up and running with a simple one-click WordPress install using Bluehost.
Sign up for their hosting and get a free domain name and start a money-making blog for only $2.95/month (save 71% with the link below).
13. Increases your confidence
Blogging is one of the "easiest" ways of putting yourself out there.
It's just words after all… ok, there are other forms of blogs that take other media into consideration, but they'll increase your confidence too, so let's continue…
When you start a blog, you may be very self-conscious and worried about what other people may think or say, but as you write more, whether that's through sharing your own experiences for yourself or providing value to others, your confidence will grow as you interact with others and get mostly positive feedback.
Step by step your confidence will grow, and you'll be more comfortable sharing your story, helping people, or whatever else your goal may be with your blog.
14. Encourages self-motivation
When you are your own boss, there's no one to give you a kick in the behind that you may occasionally need to get things done. As a blogger, you need to be self-motivated otherwise you won't get anywhere and you won't make any money.
This is something you learn quite quickly as a blogger, and it is often the difference between people who tried blogging and successful bloggers.
15. You can learn new skills
Blogging can force you to learn new things. When you start a blog, you're not only a writer, you need to fill basically every position that a small publication company would have.
You're the writer, creative director, photographer, illustrator, marketer, accountant, tech support, web developer, and much more!
If you enjoy learning new skills, then you may want to start a blog.
16. Join a supportive community
The blogging community is an incredible community, which you won't find easily in any other industry. Even though other bloggers could be considered direct competition, they are more often than not, a very supportive group.
And as you can find bloggers in just about every corner of the globe, there's most likely someone that will be online at the same time as you and be available for a quick chat or to give you some support.
Bloggers are also probably the only people that will be able to understand what you're going through starting a blog, and they'll understand the small wins and help you through the hard times.
Facebook has many blogging groups that cover many different blogging niches, and Instagram is a great tool to reach out one-on-one with other bloggers in your niche.
17. Blogging helps you rank higher in Google Search
By writing more value-rich blog content, other websites will link to your articles more often, people will share your posts more, and your website as a whole, will over time, rank higher as your domain gains better authority with Google and other search engines.
18. Attract the right audience
Blogging is one of the most powerful forms of content marketing. If you have a product or service that solves X, by writing value-rich (free) content about solving X, you're putting your business in front of the ideal people that would be interested in working with you or purchasing your product.
How you then convert them is up to you. Two ways you can think about are:
You can share just enough information for them to notice a difference/make progress, before hiding the rest behind a paywall (a.k.a. your services/product).
Or you can provide such an in-depth breakdown of exactly what needs to be done, that they start feeling overwhelmed and recognize the immense value that you would be providing in solving what they now know is a very complex problem… Or they may just be too lazy or lack the time to do it themselves. Either way, they'll hire/buy from you.
An additional benefit here is that many people with a can-do attitude will follow your guide and do a relatively good job and possibly share or link to your content, which then potentially puts your blog or business in front of even more of your ideal audience through higher ranking and social shares.
19. You can make a positive impact on people's lives
You can make a real impact on people's lives with your blog. That could be helping new moms deal with the many questions they have in the first few months when their baby has arrived. Or helping cash-strapped individuals build their own stylish furniture for a very affordable price.
There are many ways that you can help make a positive difference in people's lives with your blog, you could even write about sustainability, environmental friendliness, etc., and even have a positive impact on the environment as a whole.
Best Value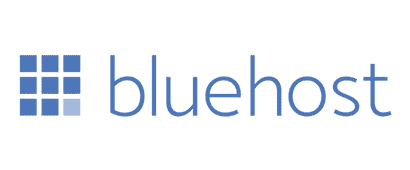 Get your website up and running with a simple one-click WordPress install using Bluehost.
Sign up for their hosting and get a free domain name and start a money-making blog for only $2.95/month (save 71% with the link below).
20. You can share your knowledge
If you enjoy helping people, teaching, or coaching, blogging can be a great way to do this on a large scale. You can reach hundreds of thousands of people, or even millions, via your blog every single month.
This wouldn't be possible if you were to do one-on-one meetings, group chats, or even conference talks.
Blogging, and the internet, provide a resource to share your knowledge that is completely unique.
21. Personal development and self-growth
Blogging teaches you so much, from self-motivation, filling you with confidence, all the technical skills required to run a small media company, to other valuable life lessons, like patience, the value of a dollar, and to seize opportunities (as well as spot them!).
Here are a few of the personal development lessons you can learn by blogging:
Self-motivation
Patience
Perseverance
Find and seize opportunities
Self-reflection
Planning
Management
Working with money
How to learn new skills quickly
Resourcefulness
Measured risk-taking
There are plenty more lessons that you can learn individually with your blog, but these would be the main ones, and definitely ones which I have learned with mine.
22. Blogging is fun
I'll save the best for last. Blogging is just plain and simple fun.
For me, I enjoy basically all aspects of the blogging process. You may be different, and some things may not be quite as much fun for you, but you can outsource the things you don't like and keep the fun stuff for yourself.
Not every day will be perfect, but you'll have more good days when you set realistic goals, create a plan to achieve those goals, celebrate the small wins, don't fret over the losses, and keep an open mind for opportunities!
How to start a blog easily
Best Value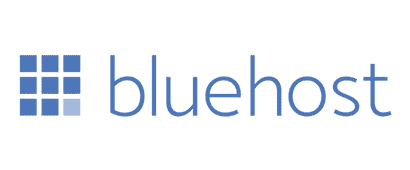 Get your website up and running with a simple one-click WordPress install using Bluehost.
Sign up for their hosting and get a free domain name and start a money-making blog for only $2.95/month (save 71% with the link below).
Launch your Blog Biz Course
If you already have a blog, or want a little bit more guidance on the process, then I recommend the Launch Your Blog Biz course, from Alex and Lauren from Create & Go.
This course guides you through setting up your blog with WordPress, customizing themes, creating graphics, how to write blog posts, blogging fundamentals, building your list, and many more useful and professional tips and tutorials. In addition to the blogging stuff, you'll also learn how to monetize your blog through affiliate marketing, sales, and email funnels, how to convert readers into buyers, using social media to get traffic to your posts, and much more.
If you are a beginner and want to get started making money with your blog, this is an excellent course, you can read my full review of the launch your blog biz course here.
Six-Figure Blogger
If you're already making some money with your blog and have an established audience and blog niche, then this is the course to help take you from hobby blogger to six-figure blogger.
Learn how to create and sell online products, how to build an effective email trust funnel, sell without feeling scammy, how to become a full-time blogger, and much more.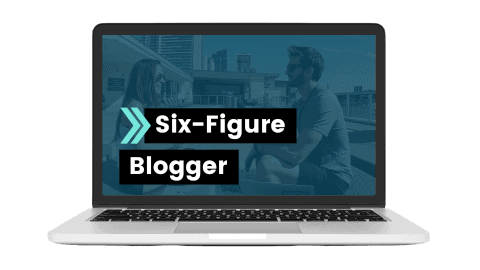 Find out more about the Six-Figure Blogger course here, or read my six-figure blogger review.
---
If you were asking yourself, why start a blog? Then I hope this article has provided you with the information that you have been searching for.
The blogging journey is something I recommend for everyone, even if you are just doing it to store your own thoughts as a modern diary, blogging is one of the best hobbies that you can start.