An online business presents a lot of advantages over traditional businesses, you don't have to carry a stock of products, you can work from almost anywhere in the world, and you can start an online business at a very low cost. If you want to start your online biz, then here are 10 of the best online businesses to start under $1000 (or less!).
Ideally, when you start your online business, you want to keep the costs as low as possible and make it as simple to run as possible, especially while getting started. For this reason, I've limited the online business ideas to "solopreneur" style businesses that you can do yourself, and then later on as your business grows, you can expand the team.
One prerequisite, however, is that you already own a computer or smartphone, but even if you don't, I'll try and work the price in for one of those devices that can help you to get the job done.
Here are the 10 best online businesses for you to start for under $1000.
10 Online businesses to start under $1000 include:
1. Start a Blog
Starting a blog is one of the most accessible ways of creating an online business for little money. There are no massive start-up costs, if you don't have a laptop or computer, that will be the most expensive purchase.
With a blog, all you need is a domain name and hosting to get started.
You decide on a topic that you are going to write about, preferably something you are interested in so you stay motivated when you get started. Blogging isn't something where you will see immediate results, normally it takes at least 6 months in order to start building traffic and making some decent money. After around 12 months though, you should be able to earn at least $1000/month from your blog and have at least 100 articles live on your website.
The key to making money with a blog is to treat it like a business. Traffic is what generates income, whether you monetize with affiliate marketing, Google Ads, products, sponsorships, etc. the more traffic you generate, the more profit you can create.
While it is good to set up your blog looking professional with a nice theme, it's far more important to spend your time creating articles that help people on the internet.
If you focus too much on design when you only have 20 articles, it's about as effective as a retail store owner constantly repainting the walls instead of stocking the shelves.
Creating as many quality blog posts as possible is the most important thing when it comes to the first 12 months of blogging.
How much does it cost to start a blog?
Web Hosting: $106.20 for three years or $59.40 for one year.
Domain Name: Free
(Optional) Premium Theme:
(Optional) Premium Plugins:
(Optional) laptop:
Total cost:
Without the optional extras, you can start a blog with web hosting and a domain name for just $2.95/month, if you pay for the 3-year plan upfront, costing $106.20 in total. Otherwise, you can get hosting and a domain for $4.95/month on the 12-month plan, costing $59.40 for the year.
With the optional extras, including hosting and a domain name for a year, premium themes and plugins from BizBudding, WP Rocket for site speed, 30.000 image optimizations with ShortPixel, the free ConvertKit plan if you have less than 1,000 email subscribers, and pretty darn good laptop, starting a blog will cost you $757.40 for the first year.
Best Value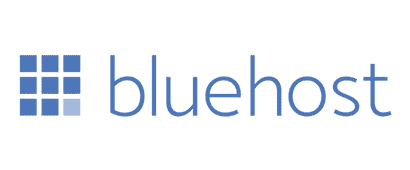 Get your website up and running with a simple one-click WordPress install using Bluehost.
Sign up for their hosting and get a free domain name and start a money-making blog for only $2.95/month (save 71% with the link below).
2. Become a Photographer
Becoming a photographer does have a slight non-online element to it, you need to actually go outside to take photos (unless you only do interiors of course).
Maybe I'm slightly biased being a hobby photographer myself, but photography is a great online business to start for under $1,000.
You can get a professional camera with a quality lens or two for under that price. Then you can promote your images either to sell on your own website as digital downloads or via a printing service, or you can remove yourself almost entirely from the selling side and upload your photos to stock-image sites and earn revenue for each time someone uses your images.
If you go the stock image route, you could also create stock videos that companies and people often use as B-roll in their videos. Stock footage is far less congested than stock images, but you can still make good money with both forms.
Stock photography ideas:
Interior layouts
Desk flatlays
Macro photography
Long exposures of water and car lights
Nighttime city photography
Golden hour and blue hour photography
When on the lookout for camera gear, check out local listing sites like craigslist for second-hand lenses or camera bodies near you. If you're just getting started, see if a friend that knows a little about cameras will come with you to test the gear before buying. You can save quite a bit by buying second-hand camera gear, and photographers tend to take good care of their gear.
How much does it cost to become an online photographer?
Mirrorless Camera: Sony A6000 for $650 (New) or Sony A6100/A6400 used for $500
Telephoto Lens: Meike 85mm f1.8 $170 (New) or Viltrox 85mm f1.8 AF for $400 (New)
Wide Angle Lens: Meike 12mm f2.8 $170 (New) or Rokinon 24mm f2.8 AF for $250 (New)
(Optional) Tripod: $50
(Optional) Editing Software: Free (GIMP) or Adobe Photography Plan for $120 ($10/month)
(Optional) Hosting and Domain: $59.40 for a year
Total cost:
Without the optional extras, a mirrorless camera like the Sony A6000 along with a manual telephoto and wide-angle lens from Meike will cost approx. $990 but you can bring that price down quite a bit if you delve into the second-hand market.
If you're willing to go the second-hand route, you can find a 4k capable camera like the Sony A6400 for approx. $500 along with a used telephoto Viltrox for around $300 and a wide-angle Rokinon for under $200 (both of which have autofocus).
We can mix and match all day, enough so that you can also get those optional extras included under the $1000 budget.
3. Start a YouTube Channel
If you're more comfortable on camera or talking on video, then maybe you should start a YouTube channel that you can turn into an online business for under $1000.
A YouTube channel is a great way to start online without requiring the technical knowledge of building your own website. All you need to do is register for a free Google account and set up your YouTube channel to get started.
Once your channel reaches 1000 subscribers and 4000 hours of watch time in the previous 12 months, you can enable monetization and have ads play on your videos without needing to set up anything yourself. This isn't the only way you should monetize your YouTube channel but does mean that creating a YouTube channel is one of the easiest ways to make money online.
Like blogging though, you shouldn't expect immediate results. Here it also takes at least 6 months in order to start building momentum and making some decent money. After a year though, you should be able to earn at least $1000/month from your YouTube channel and have at least 100 videos live on your channel.
Choose a niche for your channel (even if you're shy) that you're passionate about and don't worry about what the largest YouTubers are doing.
You need to carve out your own path on YouTube to grow and the best way to do that when you begin is to create searchable videos while mixing in videos designed to appear in the suggested areas of YouTube. This type of content is less targeted to search terms and is more designed to showcase shock/surprise information in your niche (this doesn't mean lying). Examples of "suggested" videos would be videos like "X things you didn't know about Y", "The Fastest way to XYZ", etc.
How much does it cost to start a YouTube Channel?
If you have a laptop or computer, or just a smartphone, you can start a YouTube channel for free. The camera on most modern smartphones can record great video, even in 4K, and as your channel grows you can then upgrade to a mirrorless camera.
You can then use free editing tools to cut your videos, or you can use Adobe Premiere Pro for approx. $250 for a year.
There are plenty of great tools to optimize your videos for free, and you can even create your video thumbnails for free with Canva.
If you have all of the equipment to start a YouTube channel, and you want to do affiliate marketing, then you could even use the $1000 budget to purchase products to review and test. By scouring the second-hand market, you could purchase products, make a video on them, and then resell them (maybe even for a profit if you found a good deal!).
4. Sell Printables on Etsy
Printables are things like Workbooks, planners, calendars, journals, and similarly styled products that help people stay organized and express themselves.
Etsy is a marketplace for unique products and has the benefit of having an active audience looking for these types of products.
Selling Printables on Etsy has the additional benefit that you don't really have any after-sales services, customer support issues, or marketing to worry about. It's all built into the platform and you can open an Etsy account and start selling for $0.20, as this is the listing fee to sell something on Etsy.
Printables are also a great digital product to sell as buyers receive a PDF and then print out the product themselves. This means you don't have to worry about physical products, and shipping, and you have an infinite amount of stock without having to pay for any additional overhead costs.
You can get started creating printables on Etsy for free with Canva. This is a free online graphic design tool that can be used to create everything from calendars to eBooks, videos, and more. You can also upgrade to Canva Pro (Approx. $120/year) which gives you access to their massive library of stock images, fonts, and other useful features to help you create eye-catching printables.
You can try Canva Pro for 30 days for free here.
How much does it cost to start selling on Etsy?
The listing fee on Etsy is $0.20 per listing plus a 5% transaction fee based on the price your products sell for. Expect an additional 3-4% of the selling price to also be deducted as an Etsy payment processing fee. This means that if you sell a printable product for $10, you will end up paying approx. $1.10 in fees and take home about $8.90 (without accounting for VAT).
You can also sign up for an Etsy Plus account for $10/month which provides you with more benefits and features to help your Etsy shop stand out.
5. Create a Niche Affiliate Website
A Niche Affiliate website is similar to starting a blog, but where a blog builds your authority on a subject, a niche affiliate site is designed to be a more passive means of income.
A basic example of this is: You set up the website, upload 150-200 articles, enable ads, include affiliate links, perhaps even create an info product, and then you can let it sit and have it generate passive income for months and even years to come.
These sorts of websites are honed in on a specific subject and are the go-to resource for the specific subject. It can be something as specific as raising goats at home, where you answer all questions related to goat care, reviewing products for goats, and could even sell a goat care course or DIY plans to build a goat pen/shelter. As your site is so specialized on this topic, after 6-8 months, your articles should start to rank on Google and drive traffic for months and even years to come.
Creating the initial 150-200 articles can take anywhere from 2 months to a year, but once it's complete you can move on to other projects while having a potentially high-income passive income source in a niche affiliate site.
You could then even go and create more niche affiliate sites. This time, outsourcing some of the writing. Places like Upwork, Freelancer.com, and Fiverr, can produce high-quality 1000-2000 word articles for around $50-100, and even cheaper if you're willing to do quite a bit of editing yourself.
How much does it cost to start a niche affiliate website?
The cost of starting an affiliate site is about the same as starting a blog. You can get web hosting and a domain name for just $2.95/month, if you pay for 3 years upfront, costing $106.20 in total. Otherwise, you can get hosting and a domain for $4.95/month on a 12-month plan, costing $59.40 for the year.
With some optional extras, like a premium theme and plugins from GeneratePress, WP Rocket for site speed, and 30.000 image optimizations with ShortPixel, your niche affiliate website will cost you approx—$ 227.40, well under $1000.
If you don't have a good laptop or computer, then find the best laptop for working from home in this detailed guide I wrote.
6. Start an Ecommerce Store
Another online business that you can start for less than $1000 is an eCommerce store, specifically selling digital products.
I like digital products over drop shipping or physical products, as the customer service after a sale is far less intensive. With a digital product, all they need to do is download their purchase, whereas physical products need to be shipped and packaged, shipping costs extra, you may need to figure out international shipping, products can get damaged in delivery, and returns can be a pain, etc.
None of this is the case with digital products, especially low-cost digital products designed to solve one problem (like a DIY guide to building a goat pen), these are such small investments for people that it may not even be worth their while to ask for a refund, you should still create good value digital products though, otherwise, you won't get reviews and continue making sales.
You can start an eCommerce store using Shopify for $29/month, or you can integrate an eCommerce solution directly into your blog. With ConvertKit for example, you can now sell digital products directly through them, so if you're using them as your email service provider, you can start listing products for sale through their system completely for free (even on their free plan).
How much does it cost to start an ecommerce store selling digital products?
Starting an eCommerce business with Shopify will cost you $29/month ($348 for a year). Starting an eCommerce store and integrating it with a blog will cost you the price of starting a blog. Domain, hosting, plus additional plugins, and this comes to approx. $227.40.
This is all excluding advertising for your store. If you are creating a blog with your store, then you can market your products in your articles, but you can also leverage Facebook, Instagram, Pinterest, and Google Ads to sell your products. When starting out with ads, I recommend setting a monthly budget of $100-$200 to test and learn how to make effective ads that convert.
7. Sell Freelance Services
Freelancing is an excellent online business to start as a side hustle or even to take full-time. Sites like UpWork, PeoplePerHour, Fiverr, 99Designs, and more, allow you to register your services for free so that companies and people looking for skills that match your own can hire you.
Many of these sites also allow you to apply for freelance jobs so you can actively reach out to potential clients.
You can offer freelance services from creating logos to translating videos into Japanese. Freelancing is one of the best jobs for college students as it provides a ton of flexibility.
Here are some of the most popular freelance services you can offer:
Writing blog articles
Creating logos
Creating social media graphics (with Canva for free)
Video Editing
Photo retouching
Web development
App development
Voice-over work in your specific accent
Translating documents
Transcribing audio to text
You can do just about anything as a freelancer, even become a freelance gaming coach.
How much does it cost to start selling freelance services?
Websites like Fiverr, UpWork, PeoplePerHour, etc. charge a service fee generally between 5-20% of the project cost. This means that it's free to start freelancing, but the platform you use will take a percentage of your pay.
Depending on the freelance services you plan on offering, this can vary greatly. I recommend offering services that you are familiar with, or currently do for yourself, that way you will already have the necessary experience and body of proof to scale your freelancing business faster. You will also have the necessary equipment to get the job done without having to make any additional purchases.
If you're completely new to freelancing and online business/services, then I recommend starting off by offering services that you can do through Canva, or with Google docs, for free. Things like transcription, translating, social media graphics, etc.
8. Become a Business Consultant
If you have experience growing a business or within a specific business segment, you may be able to leverage your knowledge and start an online business consulting company.
Consultants are a lot more hands-off compared to freelancers and agencies, a consultant analyzes your business and provides a (strategic) plan to solve the higher-level problems your company may be facing.
This could mean operational consulting, financial consulting, marketing strategy, risk and compliance consulting, environmental consulting, etc. You can then also decide if you are only going to be responsible for designing the strategic plan, or how involved with the implementation process you would like to be.
If you have experience and have been involved in higher-level decision-making, this could be a career that you move into.
How much does it cost to become a business consultant?
Becoming an online business consultant has little to no start-up costs associated. You would ideally like to set up a website where clients can find you easily and use this (or a YouTube channel, or Podcast) as a channel to deliver thought leadership within your industry.
If you set up a website yourself, it'll cost around $227.40 a year, whereas you can set up a YouTube channel or Podcast for free.
9. Create Print-on-Demand Products
Print-on-Demand products allow you to create custom designs on a variety of physical products like clothing, bags, mugs, etc. without you needing to carry any stock or order in large quantities. The products are only printed with your designs once someone orders them.
This means you pay no start-up costs and you have a lot more freedom to experiment with new designs and styles.
There are a number of services that you can use for the fulfillment, like Spri.ng for example. These companies then print the product and ship it directly to the customer.
If you're not a creative person, you can even outsource the design element to freelancers on sites like Fiverr for an affordable price. Then you can upload them to Spri.ng and either wait for the sales to come in, or you can market them via social media, a website, a YouTube channel, or through paid ads.
Curious as to what you can create with Print-on-Demand products? Here's a list of some of the most popular products people are creating.
Top 15 Print-on Demand Products for 2021:
Water bottles
Fanny packs
Tote Bags
Wall Art
Blankets
Towels
Leggings
Mugs
Cushions
Backpacks
Phone Cases
All-over-printing
Hoodies
Tank Tops
T-Shirts
How much does it cost to start a print-on-demand business?
You can start a print-on-demand business for free. With a free graphic design tool, like Canva, you can create designs and download them. Then you can upload them to a print-on-demand service like Spri.ng for fulfillment.
With Spri.ng, you will see a base price for the product, and you add your margin, you keep 100% of the margin and the service is free to use. For example, if the base price of a T-Shirt is $8, and you want to sell it for $20 with your design, you make $12 per sale.
If you're not creative, then you can outsource the design process for between $5-50 (and more). So if you can get a design made for $30 on a freelancing platform, and you make $12 per sale, you'll already be earning a profit once you sell 3 designs.
10. Become an Online Teacher/Tutor/Coach
Becoming an online teacher, an online tutor, or an online coach is another serviced-based online business you can start for next to nothing. All you need is a connection to the internet and a laptop to reach your students or clients.
Like freelancing, here you have a wide variety of different things you can teach or coach. From high school maths or a different language, all the way to fitness or cooking. Sites like Chegg, Tutor.com, VerbalPlanet, Verbling, and even Fiverr, allow you to offer your expertise to students and learners around the globe.
How much does it cost to become an online teacher?
This is an online business that you can start completely for free.
Signing up to sites like Chegg, VerbalPlanet, and Verbling, is free but many of these teaching sites do require you to pass a test or show proof that you are qualified to teach your field.
Once you're accepted, you can set your own rates and start teaching.
These were 10 of the best online businesses to start for under $1000, some of them you can even start for free, while others will take some time to grow. Whether you're looking for a side hustle to bring in some extra income or work remotely, now you know where you can start if you only have $1000 to invest in your business.
If you enjoyed this article, share it with someone looking to start an online business.