When I first heard of side hustles, my first thoughts were of shady, parking lot dealings selling goods that were acquired in somewhat mysterious circumstances. Maybe you're like me and up until now thought similarly… Well, I'm about to shatter that bubble I'm afraid. Side hustles aren't quite as mysterious as you might have thought they are.
In fact, there is plenty of great (and legal) side hustles you can start from home.
Most of these side hustle ideas I've put to the test myself and had success in. Actually, over the past 6 years, I've tried a number of different side hustles, many of which were successful, but I've also had plenty that wasn't.
For those that weren't successful, either the work just wasn't the right fit for me, or an intermediary company wasn't doing me any good. The one thing that can connect all of the successful side hustles I've tried is putting in the work.
While I've tried to include side hustles that have little to no real barrier to entry, you'll find the most success in all of these endeavors if you're willing to put in the extra effort and work.
For many of these side hustles all you really need is a laptop or computer, if you're looking for a new laptop, then check out this guide I wrote on the best laptops for working from home.
Now let's get to the good stuff, these are the 10 best side hustles you can start from home.
1. Website Testing
Are you a thorough person that can clearly express what you're thinking? If so, you might make for a great website tester!
A website tester is pretty much what it sounds like. Your job is to test websites for clients. You'll be given tasks to complete & an application that will record your screen whilst you're completing these tasks. Clearly saying what you're doing and if you're having any trouble completing a task.
Once you're done, your account will get credited & the client will give you a review. The better your reviews, the more website tests you'll be offered!
One of the great things about website testing is that you can also do many of them via your mobile as well. You could even do a couple during your lunch break. ?
You can sign up for free on websites like UserTesting, Userfeel & TryMyUI, when a test becomes available, you'll then be notified.
2. Stock Photography
Do you have a passion for taking photos? Why not turn those pictures into profits by uploading them to stock photography websites like Shutterstock, Fotolia, Getty Images & iStock. Every time someone purchases a license for your image, you'll receive a royalty.
Build up a large collection of quality stock images & you may have a great source of passive income in the near future. You could even double down & host your own website, showcasing more of your best images for potential corporate jobs.
You can really think outside of the box here, with some people earning over $9,000 per week selling feet pictures online.
3. Start a blog
Yes, you can still make money blogging.
Thousands of people every year start new blogs and make money.
You don't need to be an expert, tech-savvy, or even a particularly good writer to start a successful blog… I mean these all do help, but they're not at all a deciding factor on whether or not you're going to be successful.
All of these things you'll learn on the journey & even if you only know 5% about something, it's probably 5% more than most of your potential readers anyway. ?
If you want to get started right away, hosting companies like Bluehost provide cheap hosting & you can get a free theme set up in minutes. That way you can get started right away on the important things, like creating engaging content & building relationships with your potential readers.
Best Value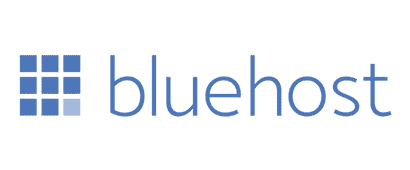 Get your website up and running with a simple one-click WordPress install using Bluehost.
Sign up for their hosting and get a free domain name and start a money-making blog for only $2.95/month (save 71% with the link below).
The three things you need to be successful in blogging are determination, engaging & to connect with other bloggers. I myself am more of a DIY sort of guy, but one thing I've learned through blogging is that just because you can do it alone, doesn't mean you have to.
4. Focus Groups
Get paid to answer simple questions.
Focus groups can be a quick and easy way to earn some extra cash. You may be lucky & able to find some in your area. If you're living in a far-flung region, however, some can even be done online over skype or other conferencing software.
Earnings can range anywhere from $50 to $200 per hour. These sessions typically last anywhere between 30-90 minutes.
You can look for focus groups in your area or visit Respondent, User Interviews & FocusGroup.com to find online focus group opportunities.
5. Freelance Writing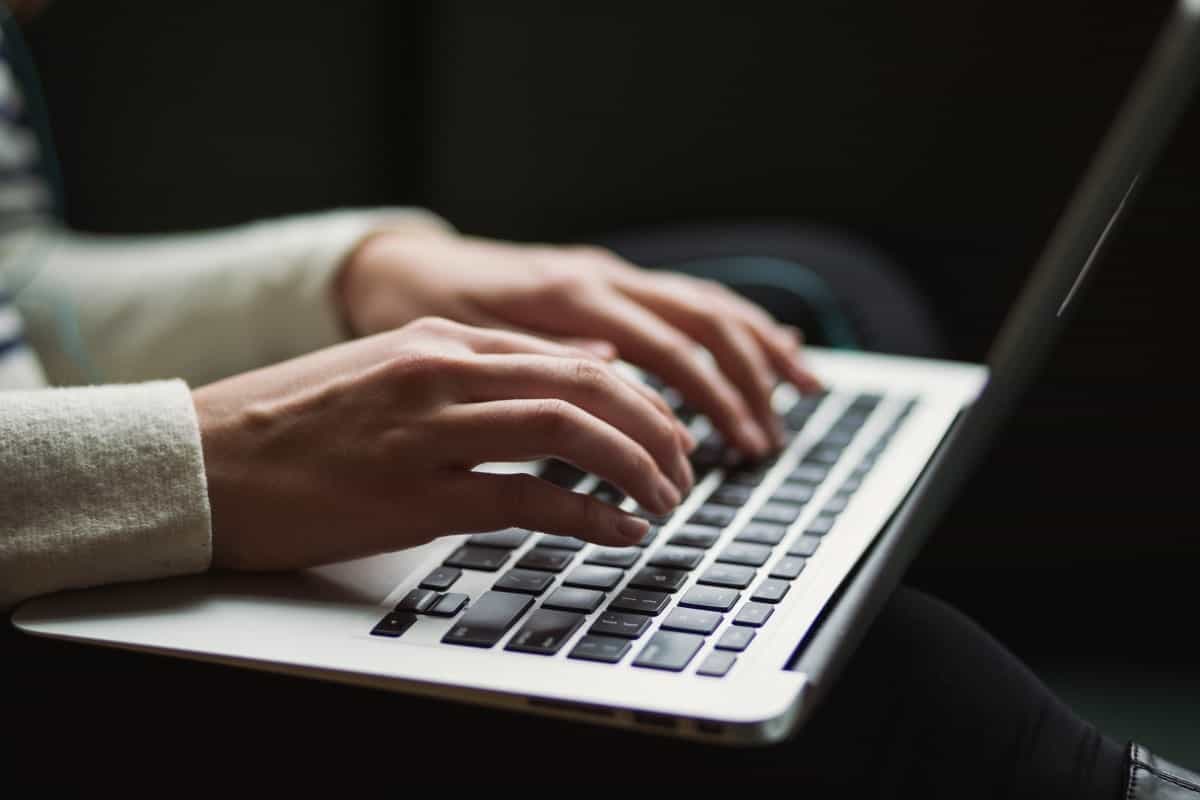 A rather broad field. If you have a wild imagination, can write at a decent speed, or just enjoy typing, however, then freelance writing can be one of the best side-hustles you can start from home.
Some typical freelance writing work could be writing articles for newspapers, magazines, or online publications… and no, you don't have to be a reporter to pitch publications.
Many actually have a page where you can submit them your ideas or your draft of 500-3000 words & you'll get paid if they go for it. Some will even give you full accreditation and a link to your website or a social media account. This could lead to more writing gigs & you could even use your newfound experience to start writing full-time.
Lists are generally a good way to get started and wet your feet in the world of freelance writing. Listverse will pay $100 for your interesting list, but if you're not quite ready for that, you can submit a short little-known fact to KnowledgeNuts & get $10 in return.
Now freelance writing is not just about writing articles. You could also transcribe audio, write website copy, subtitles, etc.
Fiverr, Upwork & We Work Remotely are just a couple of places where you can find good freelance writing jobs.
Freelancing is a great way to make money online, but there are several other online businesses that you can start for under $1000.
6. Freelance design
Much like freelance writing, freelance design can be a great side hustle idea.
You don't have any graphic design experience or you're not creative enough? That doesn't matter, well, it doesn't matter all that much. It will of course help if you have some previous graphic design experience, but you can learn plenty online & through practice.
Fiverr may be a good place to look if you're starting out and once you've got some experience under your belt, you can earn quite a bit more with 99designs or Upwork.
If you want to start with design, check out these 5 Brilliant Photoshop tutorials for beginners.
7. Voiceover work
Do you have an iconic voice? Made for Hollywood blockbusters?
No? That's alright too.
Doing voiceover work is not just for those with a distinctive sound. If you can clearly pronounce your words into a microphone, whilst reading off of a script, you could do some voiceover work.
If you have a specific accent or sound then you may have that little something that video game developers, brands, and companies are looking for.
Upwork is once again another great place to find voiceover work, as well as sites like Freelancer and People Per Hour.
8. Airbnb a room
Out of everything I've mentioned, this is by far one of the easiest side hustles you can do from home.
The catch? Well, you need to have at least one room that you're willing to rent out to guests.
It's pretty straightforward. You place a room to rent for a night on Airbnb, add some pictures, write an enticing description with any applicable rules, list some amenities (like free Wi-Fi) & wait for the bookings to come rolling in.
If you have a house or apartment in a particularly busy area you may find particular success by renting out a spare room on Airbnb. You could even offer guided tours in the area.
Find out more and see how much you could earn in your area by visiting Airbnb.
Living spaces aren't the only things you can rent out these days… Do you live in a popular area that's scarce in parking spaces? You can even rent out a parking spot if you happen to have one you don't need.
Find out more about parking space rentals in the UK over at Your Parking Space.
9. Sell on Spri.ng
Selling T-shirts has become particularly popular in the last few years. Especially as on-demand printing services like spri.ng have completely knocked down all previous barriers to entry.
Seriously, you need absolutely no experience or graphic design skill to sell a T-shirt, leggings, pillow, etc. on Spring. You can design text-based designs directly on the Spring interface &and upload your own graphics to create awesome designs.
It goes without saying that designs that capture people's imagination, humor, or fit their situation will be more successful than just throwing sh*t on the wall and seeing what sticks.
I recommend looking through what does well, finding your particular voice, and developing some basic design skills to become a successful Spring seller.
One of the best things about Spring is that if you can make designs that people enjoy, you can earn an income from your side hustle for weeks, months, and maybe even years to come, completely passively.
Spring is of course not the only player in the game, as I mentioned, there are plenty of services like SunFrog and Printful for you to also try out.
10. Virtual Assistant
I couldn't write about side hustles without including the option of being a Virtual Assistant.
If you're a particularly organized person with a broad variety of skills, then this could be a side hustle for you. You'll develop new skills, look into different markets & learn new things whilst possibly even making connections with some real bigwigs.
This side hustle can be done completely from home, or pretty much anywhere in the world. Great if you're looking to make some money whilst traveling the world.
Our friends over at Upwork are once again a great place to find jobs, although you can also find work at sites like Indeed, Remote & Freelancer.
Bonus: Buy Items To Sell For a Profit
Alright, so I felt like that Virtual Assistant side hustle was something you probably could've come up with yourself. So, I went along and added an extra side hustle.
Buying to sell, a.k.a. flipping is something almost anyone can do with any budget. You simply need to know what to look for & then look for it.
It could be something as simple as going around to garage sales and flipping mugs to scrolling those ending auctions on eBay looking for a bargain.
My first real venture into entrepreneurial activity was actually buying products at wholesale & then reselling them for a profit…
It was quite successful until my school shut me down at least.
Apparently, 11-year-olds aren't allowed to sell sweets on the playground… Especially when you're selling them 10% cheaper than the school's tuckshop.
Final thoughts on side hustles you can start from home
These are just the very tip of the iceberg of side hustles you could do whilst working full-time or to supplement your income whilst becoming self-employed.
There are plenty more side hustles, but I felt these are some of the best that provide the lowest barriers to entry.
If you're looking for a full-time job that you can do remotely, or if for freelance work you can do remotely, check out this guide to the best remote job sites and job boards.
And if you want to make a full-time income online, then read this guide on how to make $1000 per week online.