In this article, find out how to make $1000 a week online in 2023. We will look at 25 ways to achieve your goal regardless of your skill level.
For many, generating $1000 weekly by doing work online is the start of being financially independent and can provide financial freedom. Incredibly, you can do things online to generate that type of money from anywhere in the world. For obvious reasons, this is something many are interested in.
Whatever your reasons are for wanting to earn this type of income, I will warn you that it will take a lot of work to see this type of result. For this reason, many don't believe you can generate $1000 weekly from work online, but that's just because they did not do the requisite work to make it happen.
I'm here to tell you it's very much possible, and with so many more possibilities opening up, it's even more so now than ever before. You just need to put in the work.
If so, then let's get started. This is how to make $1000 a week online in 25 different ways.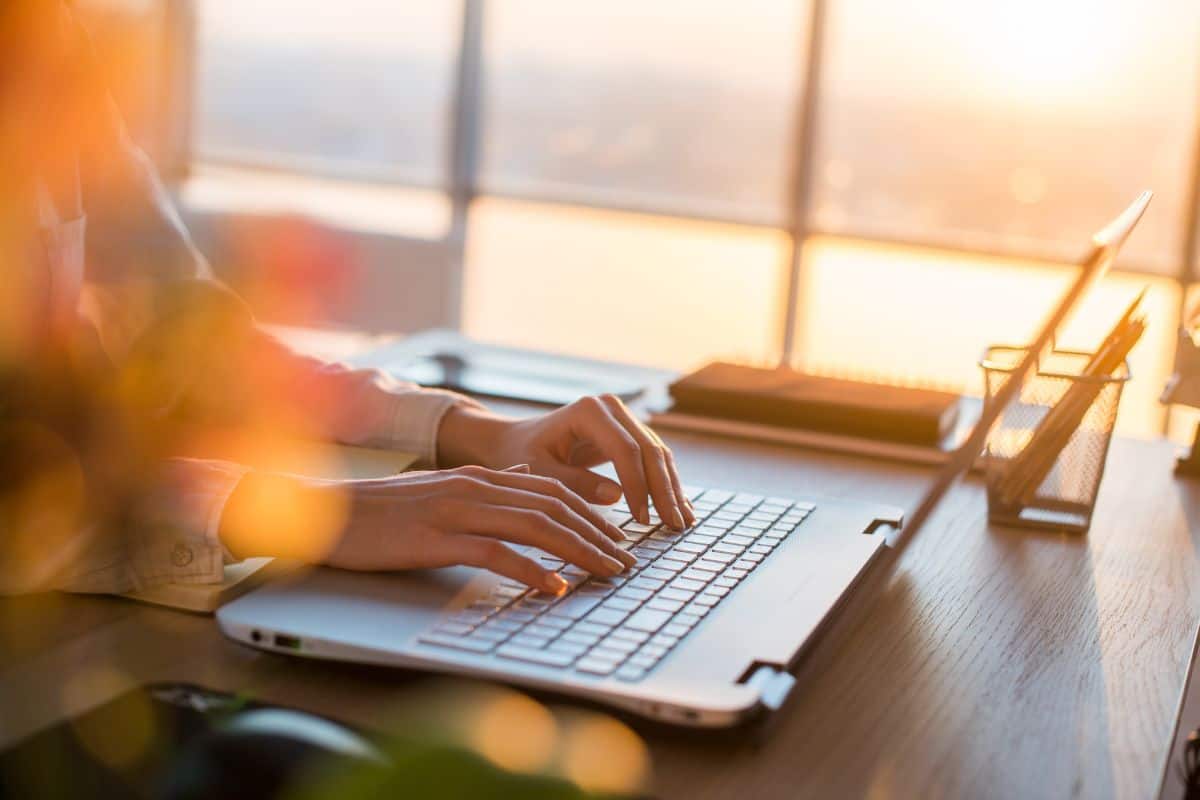 How To Make $1000 a Week Online For Beginners
To start things off, we will look at the best ways to make $1000 online without any experience needed.
These money-making ideas are perfect for anyone looking to start a side hustle to get out of their day job or to make some extra cash over weekends.
Many of these are fun ways to earn an extra income or to generate a full-time income, so find out what you enjoy the most and start making money.
All you really need to get started is a laptop or computer, and if you haven't got one or are looking to get a new one, have a look at my guide to the best laptops for working from home.
1. Blogging
Blogging is so diverse in the number of things you can do with one. You can start a blog as a side hustle to supplement your current income.
You can use your blog to earn a full-time income to quit your day job. If you are already self-employed, your blog can be used to generate free traffic to your services or products.
If you have a business of any size, a blog can be used to reach your target audience for free every single day. You can also simply use a blog to express yourself or improve your writing ability.
A blog can be used for many things; you can even use a blog to make $1000 every week online. Blogging poses a very low barrier to entry as you do not need any experience at all to get started, and a professional blog can cost as little as $2.95 per month.
Some people still question whether or not you can still make money blogging, but you definitely can.
There are several ways to earn upwards of $1000 every week with your blog, some being:
Ads
Affiliate marketing
Coaching
Patreon
Services
Products
Courses
eBooks
Sponsored posts
My favorite method is affiliate marketing; here, you have basically no risk, with an extremely high reward, as many great affiliate products offer a significant percentage of the price (some as high as 50%).
This means you don't have to invest time in creating a product or a course and can spend that time on growing your blog and generating more income.
Best Value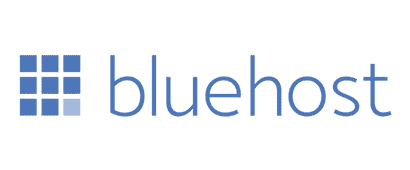 Get your website up and running with a simple one-click WordPress install using Bluehost.
Sign up for their hosting and get a free domain name and start a money-making blog for only $2.95/month (save 71% with the link below).
2. YouTube
If you enjoy making videos or think you might enjoy making videos, YouTube can be a great way to earn over $1000 per week online. With YouTube, you can get started right away with the device in your pocket, your smartphone.
The camera on most modern smartphones is of such great quality that it can be very difficult to differentiate between them and some more expensive mirrorless cameras.
You don't even need a camera at all, and you can outsource your entire YouTube channel if you want.
Regardless of what type of videos you may want to make, it's very easy to get started as you don't need to know any video editing.
First, get your YouTube channel set up the right way; you don't need to know anything about YouTube Optimization, how to make money on YouTube, or creating videos; all this you can learn along the way as you go.
3. Virtual Assistant
A virtual assistant is someone that assists with small-medium difficulty tasks remotely. Generally, these administrative tasks require no previous experience, as you'll receive instructions from the client on what exactly needs to be done.
These tasks won't involve any decision-making, meaning they're quite easy to accomplish, but can take some time, which is why businesses and entrepreneurs often outsource these tasks.
These tasks can include general assistant tasks like scheduling appointments, making travel arrangements, answering and forwarding emails, managing an appointment calendar, data entry, etc.
Some virtual assistants focus on a specific niche and offer services like managing social media, doing graphic work, or even bookkeeping.
Virtual assistants can earn between $20-$40 per hour, and most who earn over $1000/week manage multiple clients.
4. Voice artist
Do you have a voice made for radio? Or do you happen to have a unique accent? As a voice artist, you can leverage your voice to earn over $1000 per week online.
Voice artists are needed by many companies all over the world and by having a differentiating factor, you can stand out from the rest and make big bucks using the sound of your voice.
As a voice artist, you primarily read off a script delivered by the client in your unique style (whilst adjusting to whatever needs the client may have). This means you don't need any previous experience as you can learn on the job and raise your rates as you become more in demand.
In the current digital world, companies need their ads targeted to specific audiences, and by using voice artists with that specific dialect/accent, they become more relatable to the listener, increasing their conversions, and making you as a voice artist very valuable.
If you want to get started as a voice artist, investing in a good microphone and a sound absorption box would be best.
5. Language Teacher
If you enjoy teaching and are good with languages, then maybe you should consider teaching your native language to people who want to learn it.
This can be a great way to earn $1000 weekly as you can meet people from different cultures.
You don't need to know any other languages as an online language teacher.
If you enjoy travel, this job can also be done remotely or in person, meaning depending on your preference, you can dive deeper into the culture of the locals in a way that you usually wouldn't be able to as a regular tourist.
While many language teaching websites require you to hold some form of degree in language, there are teaching companies that require no degree.
6. Flipping
Flipping stuff, or buying to sell, is a great way of making money online with sites like eBay, Facebook marketplace, craigslist, etc. You can find bargains on these sites, snap them up for cheap, and then sell them on the same site for a profit.
You don't need any previous experience to flip, but you will need some capital to make your first purchase… Although, if you're willing to pick things up in person, you can even get started for free by picking up products people give away on the previously mentioned websites.
To get the best results by flipping, you should focus on a specific niche that fits your budget and is passionate about, as you'll enjoy the process far more.
Having a specific niche also allows you to watch the market and recognize a great deal far more quickly.
Suppose you happen to live in an area with regular garage sales or thrift shops. In that case, it can also really pay off to visit these places in person as the best deals can often be found in these places that are unique to you (as they're not online, you'll have far less competition, meaning the best deals could just be waiting for you).
7. Podcasting
Podcasting may be relatively new compared to blogging and YouTube, but it has taken off massively and allows creators to earn over $1000 per week with their podcasts.
Like the previous two examples mentioned, for podcasting, you need little to no experience to get started, and you can generate a good amount of income once you start building up an audience.
The great thing about podcasts, as they are still relatively new, is that guests you wouldn't be able to land on your YouTube channel or interview in a blog post may be more willing to appear for a few minutes on your podcast when your niches align right, and you pose some great questions.
This can skyrocket your listeners, who, by the way, could be listening while working in the garden or on a walk, things you can't do while watching a YouTube video or reading an article.
Some ways you can generate over $1000 per week with your podcast are:
Podcast sponsorships
Audiobooks
Affiliate marketing
Coaching
Services and products
Donations/crowdsourcing
8 Ways To Make $1000 a Week Online With Some Experience
If you have experience in a specific field, it can help you reach your income goals more quickly. Here are a few things you can do to earn over $1000 a week online that will require some experience to earn a good income.
8. Digital Marketing Consultant
A digital marketing consultant can be many things and earn far more than $1000 per week depending on the services they provide and the value they bring to their clients.
When you're starting out, though, a digital marketing consultant can be considered an executive virtual assistant.
As a digital marketing consultant, your job is to solve the digital problems of your clients; this could be very specialized, like SEO consulting, where you would analyze the client's website and provide solutions to improve their SEO performance.
It could also be very much a jack-of-all-trades service where you analyze the digital performance across all channels and provide solutions to achieve whatever goal you and the client agreed upon.
9. Dropshipping
To get started with Dropshipping, you don't need much or any experience, but to succeed with your Dropshipping business. Some form of experience or expertise will be incredibly beneficial.
With Dropshipping, you sell products on your website, but you don't actually ship the products yourself. When someone orders a product, the manufacturer (or warehouse), ships the product directly to the customer.
This reduces your upfront costs as you only pay for products that have already been ordered. The downside here, compared to a regular online shop, is that your profit margins are mostly much smaller as you cannot leverage a discount as you purchase in bulk.
Here's a great guide by Shopify on how to start a Dropshipping business.
10. Amazon FBA
Amazon FBA stands for "Fulfillment By Amazon." With this type of business, you list your products on the Amazon marketplace and ship your inventory to an Amazon fulfillment center. When someone then makes a purchase, Amazon takes care of the packaging and shipment, reducing your workload.
For this type of business, it's best to have some knowledge in purchasing and selling products, as well as Amazon optimization, to make sure your products have the best chance of selling.
11. Freelance Writing
Unlike blogging, as a freelance writer, you're being paid for the words you deliver, so the businesses and clients you work with will generally want to see some previous work you've done. This is why I've included this in the "some experience needed" category.
Freelance writers can be paid on a per-word basis, per article, per project, or even paid on a monthly or weekly retainer. Once you have established yourself as a reliable freelance writer, you can receive upwards of $500 per article of 1000-2000 words, meaning you can easily earn over $1000 per week by writing.
There are many freelance writing sites and Facebook groups, but one of the easiest ways to get started and build up a portfolio of work is to use Upwork. Once you have some articles as a reference, you can pitch large companies in similar niches with your services and find steady and recurring streams of income that pay very well.
12. Affiliate Marketing
I've already mentioned affiliate marketing with blogging. Still, you can also start affiliate marketing without a blog or start a blog solely with the intention of it being an affiliate income source.
Affiliate marketing is not hard; the key to being a successful affiliate marketer is finding great products that solve a problem and then authentically promoting the product across the channels where the audience that needs it the most resides.
For example, a baking equipment review site may be best suited to being on YouTube. This is because baking equipment like mixers, cake airbrush tools, etc., are very much products you want to see the results with "live", making them perfect for a video search engine like YouTube.
Affiliate marketing YouTube channels, blogs, Pinterest accounts, etc., all have the advantage that because their primary goal is conversions, the visitors and viewers are often more ready to purchase as you often look for a review or comparison when you're already in the market to make a purchase.
Comparing this with a normal blog or YouTube channel, where you have multiple sources of income and the primary objective is to provide your viewers with value, viewers may not be as ready to buy (although this is not always the case, as you can also do reviews, comparisons, etc. on a regular blog).
13. Stock Photography
Suppose you love photography and have a high-resolution camera or a hard drive full of high-quality images. In that case, you may be able to turn those pictures into profit by joining a stock photography website.
These websites are generally looking for stock photography and can pay a good amount when you have the right photos or a large collection of quality pictures.
Websites like Shutterstock, Alamy, Adobe Stock, etc., are good places to apply to get started selling stock photography.
Your imagination can run wild here, though; with some creativity, people are even earning as much as $10,000 per month selling pictures of their feet.
14. Refurbishing items
This is the more labor-intensive version of flipping items. You can refurbish just about anything and generate a good amount of income online by giving old furniture or gaming consoles a new lease on life.
Restoring or refurbishing items is a very profitable industry. People who grew up with things that are no longer available to purchase new may now have enough disposable income to pay for the nostalgia of having the gaming console from their childhood or the sofa they spent their weekends on with their grandparents.
It's not only about nostalgia, though; with refurbishing furniture, you're also creating functional products that were often made with higher-value products in the past (I.e., real wood). This is sustainable and environmentally friendly, attracting an entirely different audience that will be ready to pay a pretty penny for the extra effort and maybe even the upcycling method if you choose to do that.
15. Selling Your Lecture Notes
In the digital age, making money online is becoming increasingly popular. One unconventional yet lucrative method is selling your notes online. As a student, you diligently take course notes and compile study materials to excel in your exams.
But did you know that your hard work could benefit others as well? There's a demand from students globally for high-quality, detailed lecture notes.
Websites such as Keepnotes provide platforms where you can sell your notes, turning your academic efforts into a potential income stream.
Embrace this opportunity and make your study hours pay off.
How To Make $1000 a Week Online: Experience Required
The following online jobs tend to require a bit more experience to make $1000+ per week. Still, with the following ideas, you can often reach the $1000+ mark per week almost immediately when you get started, as they require some form of expertise to get it done properly.
If you have the expertise, you can start generating a good income from anywhere in the world via online work within a very short time.
16. App Developer
Developing your own app can be a hit-or-miss game, if it takes off, you can become a millionaire in the short space of a few weeks, whilst if it doesn't take off, you've invested a lot of time into a project that bared little reward.
The other option is to develop apps for other businesses. If you can market yourself well and have a good portfolio, this can be a very lucrative way of earning an income from online work.
Many businesses are trying to go fully digital and want to have their own app for iOS or Android devices. Suppose you can establish yourself as the go-to person for app development in a specific niche. In that case, you'll be able to approach businesses or be approached by businesses willing to pay you many thousands to develop their mobile app.
17. Video Editor
A video editor can work on a number of different projects online; in most cases, almost all videos you see online will need an editor to make the footage presentable.
Depending on the services and your clientele, video editing can be a very lucrative business and a great way to use your editing talents to generate $1000+ weekly from the comfort of your home.
Like all of the ideas listed in this section, it will very much depend on the services you provide and who your client is. Whilst you may only be able to charge $200 for a YouTube video cut, you could charge upwards of $5,000 for a multimillion-dollar company's image film.
18. Website Developer
Similar to an app developer, website developers can earn hundreds of dollars per hour to make sure the presence of a brand or business is online. As a website developer, you may redesign a website for a client or make minor tweaks.
Regardless of what the work entails, you'll be entitled to a very good remuneration depending on the business at hand. For an online shop, their web presence is a vital part of their business, meaning your work as a web developer is a very valuable asset to the company.
If you're more graphically inclined and can't code like a website developer, then you may still be able to offer web design services to companies with tools like Webflow.
This completely visual website design tool converts your visual actions into code that can later be implemented into the website by a developer or hosted directly on Webflow.
19. Facebook and Instagram Ads Manager
If you have experience running social media ads on Facebook and Instagram, many businesses out there require your services.
As an Ads manager, your job is to optimize and run the right campaigns to reach the client's objectives. This shouldn't entail developing the media for the ads (like images and videos), but you can also include that in your pricing if you wish.
Facebook ads can be a very lucrative investment for companies. Still, it takes a steep learning curve to be done right, a learning curve many CEOs and managers do not have the time for, so they outsource this process to an experienced Ad manager.
As an Ads manager, you can earn anywhere from $500-$10,000 per month per client. Sometimes, even more, depending on what you're providing and who the client is. All of this can be done remotely, making it a great way to make over $1000 a week online.
20. Google Ads Specialist
Facebook and Instagram aren't the only platforms where businesses advertise and require expert specialists in order to maximize their profits.
Google (and YouTube) are two more very popular platforms where expertise is required in order to make money online. You can run many different objectives and campaigns through Google Ads, and if you can deliver a good return on investment, businesses will be willing to pay you well.
You can earn $1000 a week online as a Google Ads specialist if you do a little outreach and earn much more over time.
One of the best things about this way of earning an online income is the amount of free training available online to get you started. Do read my guide on using Google Ads Certifications to make money for more information.
21. SEO Specialist
In order to increase a business's organic reach and put its company in front of its target audience, an SEO specialist may be required to optimize its website and content. As an SEO specialist, you'll be responsible for auditing the website and finding ways to improve the company's digital presence through search engine optimization.
This could be optimizing current content, building backlinks to improve the site's domain authority, or even working on local SEO if the company is service-based in a particular area.
SEOs make, on average, $119 per hour, so you'll easily be able to make $1000 a week online once you get the ball rolling.
22. Social Media Specialist
As a social media specialist, there are a number of ways for you to make $1000 a week online. You can reach out to businesses with a poor social media presence, provide them with a social media audit, and see if they would be interested in optimizing their social media channels.
If they don't have social media channels yet or are completely empty, you can set these up for them. Depending on the service and the package, you can charge anywhere between $200-$2000 for setting up their social presence.
This doesn't have only to be standard businesses, though; you can also reach out to large creators that may not be maximizing their presence. This can be more like a social media consultant, but you can make a lot of money depending on your clients.
23. Game Developer
A game developer builds games and features for clients or their own projects. Like app projects, working on your own games can be very lucrative. Still, for a reliable source of income, you can find businesses looking for game developers willing to pay you good amounts to develop different aspects of their games.
You can find freelance work as a game developer on sites like Upwork & Freelancer.
24. Create a Course
A great way to make $1000 per week online (and possibly even more) is to package your knowledge and present it in an online course.
This is a great way to earn money online as you only have to create the digital product once, and then the majority of your efforts can go towards marketing it… You could even invite affiliates to market your course for you!
While you can create a course with some experience in the field, you will need more experience in whatever field you teach to have a profitable online course. You don't need a degree in most cases. Still, you will need to know what you're teaching inside and out and have practical working experience actually doing what you teach to build trust and attract paying course takers.
25. Graphic Designer
As a graphic designer, you can sell your services in a number of ways. One of the most effective methods is to offer brand identity services. This could be defining their entire visual identity or redesigning their logo.
Here you can easily earn over $1000 per week online if you reach out to work with the right companies.
Final Thoughts
As you can see, no matter your experience level, there are many different ways for you to make good money online from anywhere in the world as long as you have an internet connection and the drive to make it work.
Whether you want to become a blogger, a virtual assistant, a voice artist, a furniture flipper, a game developer, or Ads Manager, there are endless possibilities with online learning material and millions of businesses/opportunities around the world.
So, what are you passionate and knowledgeable about with experience? You can turn that into a course and start making bank.
Now that you know how to make $1000 a week in 2023, which of these are you going to start?
Do you want to start these as a side hustle, or should it replace your job? Or are you perhaps out of work currently and looking for a more enjoyable way of earning a living?
FAQs
What Is The Fastest Way To Earn $1000?
The fastest way to make $1000 is by selling items you do not need. You can earn $1000 fast through a number of other methods, though, that can be recurring; these include: Taking advantage of sign-up bonuses, referrals, high-paying surveys, taking part in market research, or negotiating a pay rise.
Can You Make $1000 a Week Without Any Experience?
Yes, it is possible. You can make $1000 a week without experience if you set your mind to it. You can learn as you go and make money. Some of your best options include; Starting a blog, creating a YouTube channel, becoming a virtual assistant, getting work as a voice artist, teaching your native language, flipping items for a profit, or starting a podcast.