Blogging is a great way to share your thoughts and ideas with the world, while also being one of the best ways to make money online, and it's easier than you might think.
In this article, we will go over everything you need to know about blogging without all the unnecessary jargon… It's our blogging for dummies guide, if you will.
So, let's get straight to the info.
Beginners guide to blogging:
What Is a Blog?
First, let's break down some of the basics.
A blog is simply a website on the internet. It is usually run by one or a couple of people. The people who run the blog are called bloggers.
The content on a blog is usually written in a more informal or conversational style than on other websites.
Blogs can be about anything, but most bloggers write about topics they are passionate about, such as their hobbies, interests, or experiences.
The content that bloggers write is known as blog posts, posts, or articles. I personally like to refer to them as articles (but more on that later).
You do not need to know how to code or write in any technical language in order to start a blog. The vast majority of successful bloggers use tools like WordPress which makes it as easy as using a word processing program (like Google Docs or Microsoft Word) to create your website and your blog posts.
So, WordPress is the tool you use to create your blog, but you need to have somewhere to put it on the internet. It doesn't just appear, unfortunately.
This is what is referred to as hosting. You can think of hosting as renting an apartment on the internet where your blog will live.
There are many hosting companies out there, offering many different types of blog hosting, but for someone just starting out, I recommend Bluehost as they have a one-click WordPress installation. They take care of everything, and you can go straight to WordPress without dealing with any complicated setup.
Best Value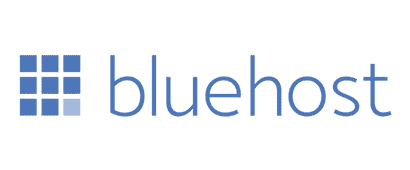 Get your website up and running with a simple one-click WordPress install using Bluehost.
Sign up for their hosting and get a free domain name and start a money-making blog for only $2.95/month (save 71% with the link below).
While we're on the topic of hosting, the last thing you will need is a domain. This is the website address people will type in to visit your blog. For example, my domain is outofthe925.com.
If hosting is the apartment where your blog lives, then the domain is the street address and house/apartment number.
When you sign up with Bluehost, you also get a free domain for the first year.
Once your blog is available online, anyone with the website address can open it in a web browser like Chrome or Safari.
After a while, your blog may also start to appear on search engines like Google when someone types in a question or sentence that one of your blog posts is about.
People can also find and visit your blog when you or someone else shares it on social media, or on other websites like Quora and Reddit.
Is Blogging Still Relevant?
A common misconception people have is that blogging is dead. Blogging is alive and well and is still relevant. Perhaps more so than ever before.
Blogging, however, has changed drastically since 2004, when it first became popular.
Almost 20 years on, blogging is now more about the reader than it is about the writer.
While you can still start a blog like a diary or a journal, if you want to make money with your blog, you must create blog posts that help your readers.
As an example, if you have a dog blog, this means that you shouldn't write about your dog Milo's bathtime adventure. Instead, write a guide on how to bathe a dog at home.
This is why most successful bloggers now write articles that are more like how-to guides or helpful tips, rather than just writing about their day-to-day lives.
People are looking for information online, and if you can provide them with helpful, well-written articles, they will be more likely to appear in search results on Google and people will be more likely to visit and read your blog posts.
Why Mindset Matters
One of the most important things to understand when it comes to blogging is that your mindset matters.
If you're thinking about starting a blog with the intention of making money, then you need to treat it like a business from day one.
This means creating articles that are helpful and informative while doing research to make sure there is a need for the info as well as if you can actually rank near the top on Google. It's not just writing about whatever you feel like.
It also means being patient and consistent, as it takes time to grow a successful blog. You need to be in it for the long haul.
And finally, it means understanding that there is no overnight success. Anyone who tells you otherwise is likely trying to sell you something.
For brand new bloggers, you shouldn't expect to earn more than a couple of dollars within your first year (maybe a couple of hundred towards the end of your first year).
It is possible to start a blog that makes $1,000+ per month within 8-12 months, but it's very rare for this to be the case for someone just starting out. Realistically, you can earn $500/month within 8-16 months after starting a blog.
To better understand the mindset, you should think of your blog as a resource, a library of information for readers, rather than a magazine of the latest news.
Words can be important here as well, which is why I prefer not to use the word "blog". The first thing that people think about when talking about a "blog" is an online diary/journal.
Instead, use words like authority site, content site, niche site, etc. This helps get your head in the right place and also gives people a more accurate understanding of what you do when you tell them.
So, now that we've got that out of the way, let's move on to how you can start a blog.
How To Start a Blog For Beginners
While there are many ways to start a blog, I'm going to show you the exact process that I used to start my most successful blog, which is also the same process I use when helping others create their own blogs and when I launch a new site.
Step 1: Choose a Niche
The first thing you need to do when starting a blog is to choose a niche. This is the topic of your blog and should be something you're passionate about.
For example, start a dog blog if you're passionate about dogs.
Your niche could be anything from personal finance to gardening, cooking, and travel. There are tons of profitable blogging niches, but the deciding factor is going to be you.
You do not need to be an expert, but being passionate about a topic will make it easier to write articles.
Step 2: Validate Your Niche
Once you have found a niche, you need to validate it. This means doing research to see if there are articles you can cover that have a good chance of ranking on Google with a brand-new website.
The easiest way to do this is to download the Ahrefs browser extension and then search for questions about the chosen topic or use Ubersuggests browser extension as a free alternative.
I.e., How much exercise does a Doberman need?
Now scroll through the top 10 results and look for dog-related websites with a DR/DA of less than 20 (the lower the better). Also, look for forums in the top 5 results.
If you can find one or more of these for a couple of questions, you can consider your niche validated. If not, you should look for a different topic you're passionate about or search for more specific questions.
Using the same example as before, instead of asking a broad question like "how much exercise does a dog need?" I used a specific question as the broad one would be too competitive for a new blog.
I put together the video below to show you how to find small sites with lots of traffic to help validate your niche (both paid and free methods are shown).
Step 3: Get a Domain Name, Hosting, and WordPress
The next step is to get a domain name, hosting, and WordPress.
Deciding on a domain name is where you can waste a lot of time. The main things you should consider are:
Make it as understandable as possible.
Do not use an excessively long name.
Check that it doesn't have any double meanings.
Do not use trademarked brands in your domain name.
If your topic is very specific, consider making the domain broader so you can expand your site later on.
You can check if domain names are available on Namecheap, and you can use the free business name generator if you're struggling with ideas.
Once you've decided on a name, it's time to get hosting, claim the domain name, and install WordPress (WordPress is just the best blogging platform, just go with the best, I've tried the others and they just aren't even close).
As I mentioned earlier, I recommend Bluehost for new bloggers as you can get started very quickly and easily, the fees are very affordable, and you get a free domain for your first year.
Best Value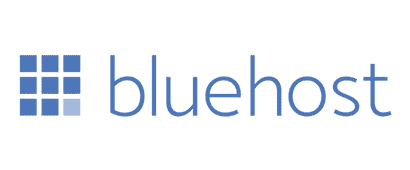 Get your website up and running with a simple one-click WordPress install using Bluehost.
Sign up for their hosting and get a free domain name and start a money-making blog for only $2.95/month (save 71% with the link below).
Follow the on-screen steps until you reach the one-click WordPress installation. Click to install WordPress and let the Bluehost goblins do their thing.
Step 4: Create a Logo
Now before we head into WordPress, it's time to make a quick logo for your site.
This is another area where many people spend too much time with. At this stage, all you need is a basic logo.
You can use Canva to create a basic logo that looks professional for free. Canva is an online graphic design tool, but it's one of the easiest tools on the market to use and has a ton of free graphics that you can use and include in your logo.
It's generally best to make your logo wide (in horizontal format) as this will fit better on your website later.
Once your logo is done, download it in PNG format to provide the best quality.
Step 5: Install a WordPress Theme
Now it's time to install a WordPress theme.
A WordPress theme is a pre-made website template that you can install on your WordPress site to change its appearance.
There are free and premium themes available. You don't need a premium theme, but they generally offer more customizability options.
I recommend GeneratePress and use it on all of my websites. There is a free version and a paid version, but I'll show you how to install the free version here.
Navigate to your WordPress dashboard; this is the behind-the-scenes area on your website where you upload articles, change settings, and adjust how things look and function on your website.
To find your WordPress dashboard, you generally have to type into a browser the following: yourdomain.com/wp-admin
Then you can log in with your username/email and the password you created when you installed WordPress earlier.
You'll then see a screen that looks close to this: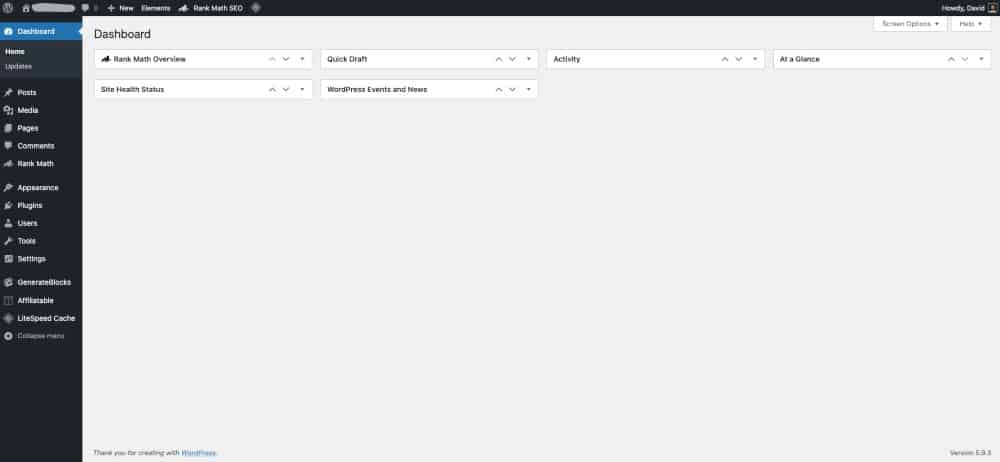 This is the WordPress dashboard. In the menu on the left, you can find almost everything you need to run a blog.
To install a theme follow these steps:
1. Hover over "Appearance" and click "Themes."
2. At the top, click "Add New."
3. In the search bar at the top, type "GeneratePress."
4. In the GeneratePress box, select "Install."
5. Then select "Activate" to turn the theme on.
To add the logo you just created, hover over "Appearance" in the menu on the left again, and click on "Customize".
Here you can adjust different settings and how your website looks.
To upload your logo, select "Site Identity."
Under the Logo section, click "Select logo."
Then click "Select Files" and select the logo you created.
Once the logo is uploaded, click "Select" and "Skip cropping."
Now under the "Logo Width" section, type in 200 to set it to a width of 200 px.
At the top, select "Publish" to save your changes.
Step 6: Install Useful Plugins
Now you want to install some plugins to make your website more functional.
You can think of plugins like additional apps that add more features to your website.
I recommend adding the following free plugins:
GenerateBlocks: This gives you extra customizability options with your articles and website pages. It's free and works perfectly with GeneratePress.
Wordfence Security: A security plugin that helps protect your site from hackers.
Rank Math SEO: A powerful SEO tool to help you optimize your blog posts, but it also enables you to integrate Google Analytics and Google Search Console easily while having various other valuable features.
WP YouTube Lyte: YouTube videos can really slow down your page speed, this plugin helps speed up your website by only communicating with YouTube when someone clicks to watch an embedded video.
Step 7: Create Various Pages
Once you have some plugins installed, it's time to create some important pages for your website.
Depending on where you are in the world, these could be required for legal purposes.
You should create the following pages:
Privacy Policy: This is a page where you explain how you collect data from users, what you do with that data, and what rights they have. WordPress has a template for this you can use, just add your domain address and hit publish.
Disclaimer: A disclaimer is a legal document where you limit your liability for the content on your website. This is generally only required if you're selling products/services, but if you are giving advice, it can also be required.
Contact: A contact page is a must for any website. It allows visitors to easily get in touch with you.
Step 8: Write Your About Page
An about page is important on a blog because it allows readers to learn more about you and your blog. It can help them decide if they want to follow your blog or not.
Your about page should be well-written and include information about your blog, your interests, why you started blogging, etc.
It's also a good place to include some of your personal details, such as your name and location. You should also include your social media links on your about page so that readers can connect with you on other platforms.
Your about page is also important for building trust for readers and link building with HARO (but more on that later) and reviewers for Google AdSense (again, more on that later).
How To Write Great Articles For Your Blog
Now that your blog is set up, it's time to add some articles.
Before you start writing, you need to know what to write about, and there are three things we need to look at before you start writing your first article.
1. Different Types Of Articles
There are different types of articles you can write on your blog, and each type has a different purpose.
Generally, though, articles are broken down into 2 categories, informational and buyer-focused.
Different Types Of Informational Articles Include:
Tutorials/Beginner Guide/Ultimate Guide: A tutorial is a step-by-step guide that shows the reader how to do something.
How-to guides: A how-to guide is similar to a tutorial, but they're usually shorter and more to the point.
Questions and Answers: This type of article is exactly what it sounds like, you answer questions that people have.
Listicles: A listicle is an article that is presented in a list format. They can be helpful for things like top 10 lists, or resource lists.
Opinion pieces: An opinion piece is where you share your thoughts and opinions on a certain topic. These can be controversial and should be well thought out before being published.
Different Types Of Buyer-Focused Articles Include:
Buyers Guide: A buyer's guide is an article that helps the reader choose between different products or services. These are often seen as "Best X for Y" style articles.
Product reviews: A product review is where you review a product (could be physical or digital) and give your thoughts on it. These are usually more opinion-based, but should still be well-researched.
Comparisons: Comparisons are where you compare two similar products or services and talk about the pros and cons of each.
2. Ideal Article Type Ratio
When you're just starting out, it can be tempting to write mostly buyer-focused articles because you can earn commissions on sales. However, it's important to have a good ratio of informational to buyer-focused articles.
Google wants website visitors to gain value when they visit a website, and if most of your articles are trying to sell something, they will see your website as low quality. Not only that, but people are more likely to buy from you if they trust you and will trust you more if they think you're an authority on the subject.
Having more informational content helps your website get more traffic and perform better with search engines.
I recommend having an 80:20 split between info and buyer content. 80% of your articles should be information-based, while the other 20% can be buyer-focused.
This is just a rule of thumb, though, you can have more information or more buyer-focused content, but I would focus on having the most informative content on your blog.
3. Keyword Research
Now that you know what types of articles to write, it's time to start thinking about what topics to write about. This is where keyword research comes into play.
Keyword research is the process of finding words and phrases people search for on the internet and then creating content around those topics.
There are a few different ways you can do keyword research; you can use Google and type in subtopics of your niche and look at what auto-fill suggestions, as well as look at the "People also ask" section and the "related" section at the bottom for more ideas.
You can also use tools like Ahrefs or Semrush to really dig deep and find great keywords to write on. Semrush has a free trial, which means you can test it out before committing, or if you're on a tight budget, even get in all of your keyword planning within your trial period.
If you find websites with low DR/DA (like mentioned earlier) or forums and other User Generated Content in the top results, you have a good chance of eventually outranking them, even with a small website.
Before you can start writing, you need to answer the search intent of each article idea. This is fairly easy to do using your own discretion and actually searching on Google for the phrase.
If most of the other answers are listicles, then visitors are probably looking for a listicle and Google wants to show them listicles. If you don't write a listicle, your article probably won't rank.
This is why it's so important to understand search intent before you start writing.
4. Write The First Draft Of Your Article
Once you have a list of potential topics, it's time to start writing.
One mistake I see many bloggers make is trying to make their articles perfect before they hit publish. They spend hours upon hours editing and re-editing their articles until they're "just right."
This is a huge mistake.
Your first draft doesn't have to be perfect; it shouldn't be. The goal of your first draft is just to get your thoughts down on paper (or screen). You can worry about making it pretty later.
Another reason why you shouldn't try to make your first draft perfect is that it's very rare that your first idea is actually the best one. It's usually after you've written a few drafts and gotten some feedback that you come up with your best ideas.
So don't worry too much about making your first draft perfect, just get it done and worry about making it better later.
5. Editing And Publishing
Now that you have the first draft of your article, it's time to start editing. This is where you'll take your article from good to great.
There are a few different things you'll want to look for when editing your articles:
Grammar and spelling: This one is self-explanatory; you'll want to ensure there are no grammar or spelling mistakes in your article. If English isn't your first language, I recommend using Grammarly to help with this.
Length: A good rule of thumb is to try and keep your articles around 1,000-1,500 words. This is a good sweet spot for both search engines and readers.
If you find that your article is shorter or longer than this, don't worry too much. Just try to ensure each section is fleshed out and covers the topic thoroughly. Don't add unnecessary information just to make it longer. Sometimes shorter is better.
Formatting: Another thing you'll want to look for is proper formatting. Breaking your articles into smaller paragraphs with headings makes them much easier to read and helps guide the reader through your article.
For online writing, your paragraphs should be a lot shorter than for essay writing or if you were writing a novel.
Headings are also useful for helping search engines understand what your article is about. When uploading to WordPress, you can choose a different hierarchy of headings or add them directly in Google Docs.
There are 6 heading categories, with H1 being the most important and H6 being the least. You should only use one H1 tag per article, and then you can break the rest of your article into sections using H2, H3, etc.
Images: Adding images to your articles can make them more visually appealing and can help break up large chunks of text.
When adding images, make sure to add a relevant caption and ALT text. The caption shows up when you hover over an image, and the ALT text shows up if the image doesn't load for some reason.
6. Upload To WordPress
Now that your article is edited and ready to go, it's time to upload it to your WordPress site.
To upload your article, log in to your WordPress dashboard and click "Posts" in the left sidebar. Then click "Add New."
Now open the article you wrote, highlight everything, and then go back to the new post page you just opened, click on "Add title," and paste in your article.
Scroll through the article and adjust any formatting that needs to be adjusted. Add a table of contents, select a category, link to other relevant articles, and select a featured image for your post.
Once you're happy with everything, click "Publish" in the right sidebar.
How To Get Readers To Your Blog
The most reliable method for getting readers to your blog is through SEO.
First, ensure you use the correct keyword throughout your article. For example, if you want to rank for the keyword "how to train a Doberman," you'll want to ensure that phrase appears in your title, headings, and throughout the body of your article.
Don't stuff your keywords in there; use them naturally as you would in normal conversation.
For your title, try to get the keyword as close to the beginning as possible and then use an engaging title hook to increase CTR (Click Through Rate).
It's also important to make sure this phrase is not too competitive, and your keyword research should've helped you decide this before you started writing.
You should also submit your articles for indexing to Google so that they appear in search results.
The best way to do this is to install Rank Math SEO, manually go into Google Search Console, and submit the article for indexing once you have published it.
You can also share your article on social media platforms like Twitter and Facebook.
How To Make Money From Your Blog
Now that you know how to start a blog and write your first article, it's time to start thinking about ways to make money from your blog.
Advertising is the most common (and easiest) way to make money from a blog. You can sign up for Google AdSense or another ad network. Once approved, they will provide you with a code to insert into your site.
I recommend joining Ezoic as well as Google AdSense; Ezoic can earn you a lot more money than AdSense and has no minimum number of page visitors like many other premium ad networks have.
Another way to make money from your blog is through affiliate marketing. This is where you promote other people's products and services on your site, and if someone clicks on your affiliate link and makes a purchase, you earn a commission.
The amount you earn depends on the product or service you're promoting, but it's usually around 3-10%.
Final Thoughts On Blogging For Beginners
Blogging is a great way to share your knowledge and expertise with the world. It can also be a great way to make money from home.
The most important thing is to get started and not give up. Building a successful blog takes time and effort, but it's definitely worth it.
Best Value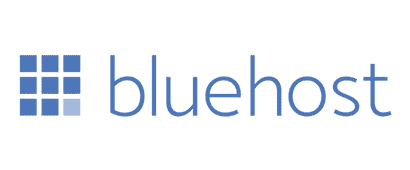 Get your website up and running with a simple one-click WordPress install using Bluehost.
Sign up for their hosting and get a free domain name and start a money-making blog for only $2.95/month (save 71% with the link below).
I hope this article has helped you understand the basics of blogging and how to get started.
If you have any questions, feel free to contact me.