YouTube is one of the most popular sites on the internet, and we live in a day and age where we can easily spend more than six hours on our mobile devices daily.
With the increase in social media sites and creators on them, it is becoming ever more important to know how to optimize and promote your YouTube channel to reach the right audience. So how do you go about that exactly?
This is how to promote your Youtube Channel:
Fill In Your Information
Write Engaging Titles
Offer Value To Your Fans
Interact With Fans
Collaborate With Other YouTubers
Run Contests
Promote Yourself On Social Media
Comment On Other Creator's Videos
Post Content Regularly
Cross Promote
In this article, we'll dive into each of these steps so that your videos start ranking and being suggested to the right people, so you get more views.
How To Promote Your YouTube Channel
1. Fill In Your Information
Many beginner YouTubers skip the profile set-up section and jump right into creating content. But filling in your personal information and creating a compelling profile is one of the best and easiest ways to promote your Youtube channel while boosting your SEO.
Optimize your YouTube channel description by adding keywords. Although YouTube will penalize "tag stuffing," you can still include a few keywords in natural sentences.
You can also post your schedule in your description, such as when and how often you will post your new content.
This will keep your viewers sticking around and coming back for more; make sure you adhere to your schedule.
Additionally, you never know who would want to reach out to you personally, so adding your email address is a good idea. By making it easy for people to reach you, you won't miss out on landing any potential partnerships.
2. Write Engaging Titles
To promote yourself on Youtube as effectively as possible, it's all about your presentation.
Titles are make-or-break when it comes to improving your viewer engagement and your video's performance.
Is your goal to present your content as a must-see, or do you want straightforward and simple titles?
The key to coming up with engaging titles is to grab your audience's attention without resorting to clickbait headlines.
Remember, it's only clickbait if you do not deliver. There is nothing wrong with being direct.
People will crave entertaining content and want to know what your videos are about without clicking on them and watching the first few seconds.
Use exciting words, use alliteration, ask a question, or get creative in your own way.
I suggest testing different types of titles, ones that are optimized for browse features; videos that YouTube suggests to others. And titles optimized for SEO, videos that potential viewers search for and have a chance of ranking on the results page.
When you start out, target more SEO titles, and as you grow, switch over to focus more on "suggested" content.
To optimize your videos effectively and easily, I use and recommend TubeBuddy.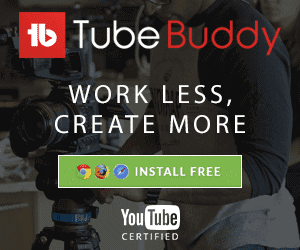 3. Offer Value To Your Fans
It may seem obvious that you will need to provide your fans with some value in your videos, but it is worth mentioning.
The best content will help to keep your viewers and subscribers engaged, and it's also the most effective way for your channel to rank well in YouTube searches.
Before publishing your edited videos, ask yourself questions such as, "is my video entertaining? "Will it improve the lives of the viewers in any way? "What problem do the videos include, and what are the solutions?"
Asking yourself these types of questions will give you clear insight into what value you offer your subscribers.
4. Interact With Fans
If you want to interact with your fans and subscribers, real engagement cannot stop at only creating exciting content. The most successful YouTubers will constantly monitor and interact with their fans.
This would include things like responding to your viewer's comments. This includes the negative ones as well.
Being a YouTuber generally comes with some negativity, but it's all about having thick skin and knowing how to respond appropriately.
By interacting with fans and responding to your comments, your subscriber count and viewers will thank you for it.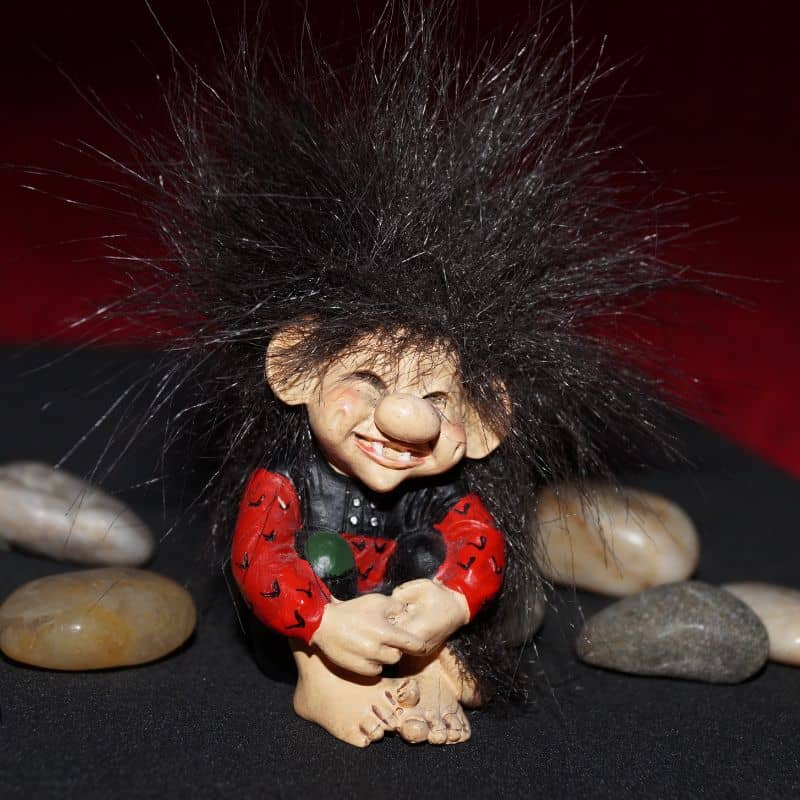 5. Collaborate With Other YouTubers
Never be afraid to leave your comfort zone and reach out to other YouTuber influencers and creators and ask them to collaborate with you.
This cross-promotion benefits both parties and expands each one's reach and following.
Collaborations are very simple, and all it takes is for two or more YouTubers to work together to create fun and unique videos for their subscribers. Each creator features the other (or a large creator may benefit from you providing some other form of value, like expert insight, for example), and everybody wins.
6. Run Contests
Running contests is some of the most successful YouTuber's favorite ways to promote their YouTube channels for free.
A contest tends to bring in a lot of existing and new viewers' attention, and when done correctly, it will allow your YouTube subscribers to grow significantly.
The only downside to this type of promotion method is that you may be artificially inflating your subscriber count, which means that there will be people who are subscribed to your channel who aren't truly interested in your content or brand but are only in it for the free winnings.
It is advised to run a contest on something closely related to your niche or brand to keep out those who aren't truly interested. It doesn't matter what your niche is. You should easily be able to come up with something existing to give away.
For example, if you're a life coach, you could consider giving away a free goal-setting session or a week of free life coaching lessons. The more valuable the contest or giveaway is, the more interest you will generate from your subscribers.
Don't forget that the whole point of running a contest is to gain more subscribers to your channel. You can make subscribing to your channel and sharing your videos one of the criteria for being entered in the contest.
P.s. another easy contest to run once you have a small following is a comment contest. This means you ask your viewers to write something specific in the comments, or the best comment on that video will be featured in a future video.
It's a very easy way to get more engagement which sends positive signals to YouTube's algorithm.
7. Promote Yourself On Social Media
In addition to having a presence on YouTube, you will also need to have profiles on other social media platforms as well, such as Twitter, Instagram, and Facebook.
Although you don't have to have a presence on all of them, it would help if you chose some social media platforms your target audience is most likely to be on.
Instagram and Facebook are two of the most popular platforms, so they will likely improve your presence.
If you enjoy video content, you could even promote yourself on some of YouTube's main competitors.
8. Comment On Other Creator's Videos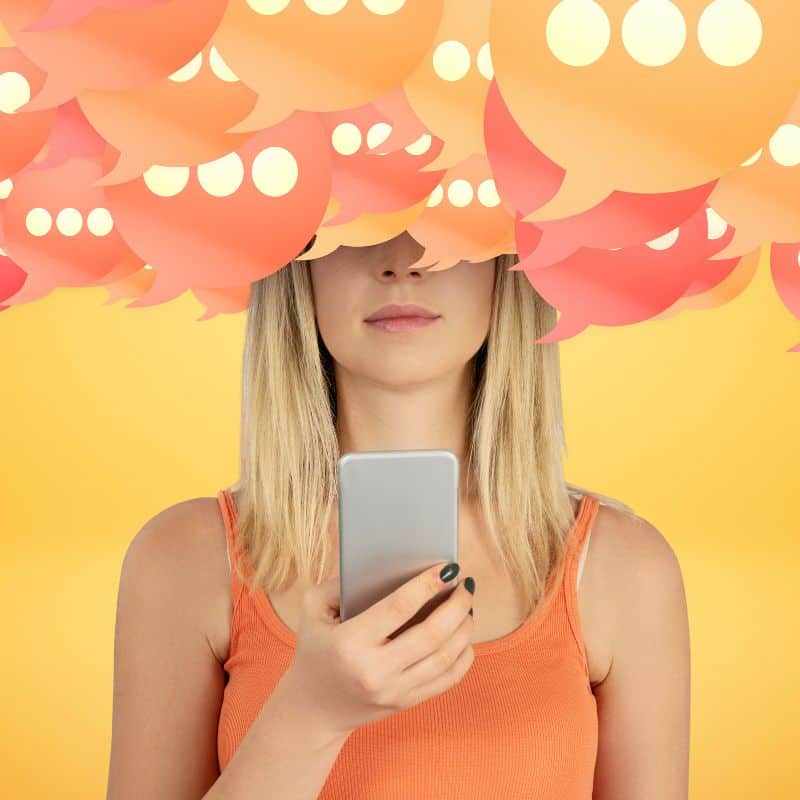 It doesn't matter what industry you're in; networking is one of the essential skills to learn and perfect.
While you may think it doesn't matter as much for creators who use online platforms, getting to know, other creators and YouTubers will increase your channel's exposure and visibility.
This can help with future collaborations or mentions, but it also makes your channel more prominent on those other relevant channels.
This is especially true if the channel owner pins your YouTube comment, essentially highlighting it to other viewers.
9. Post Content Regularly
Consistency is crucial when attracting potential subscribers to your YouTube channel.
Suppose you post videos regularly and practice consistency. In that case, you will gain much more credibility and trust with your subscribers and general audience, as they will realize you will always focus on keeping the best content coming.
To start, you can try posting a new video every two weeks and as you gain more experience, eventually work your way up to once or even twice a week. Be sure to keep your followers in the loop.
This also has a compounding effect on your channel, as you are more likely to reach the right people with more videos than you do with fewer (generally speaking).
10. Cross Promote
YouTube has a feature known as "cards." This helpful feature lets you promote other videos within your video.
This primarily works by posting a tiny icon at the corner of your video. This icon then links to another playlist or video; if the viewer enjoyed your video, it allows them to watch another one.
Or you can mention that if they want more info on a specific topic, they can watch another video that covers it in more detail.
You can set the duration for how long you want this card to appear.
Another way to practice cross-promoting your videos is to include an end screen. These clickable elements appear in the video's last 5-22 seconds.
You can include other videos, playlists, channels, and a subscribe button. And you can also allow YouTube to automatically suggest relevant videos (from your channel) for viewers to watch.
I generally prefer selecting your profile picture to subscribe and then two clickable elements, one set to show the latest video (so it can get a boost) and the other set to show the most relevant video (YouTube has a lot of information and tends to do a good job here).
Final Thoughts On Promoting Your YouTube Channel
If you want to promote your YouTube channel, there are many methods you can use.
Some of the most effective include filling in your information, writing engaging titles, offering value to fans, interacting with fans, collaborating with other YouTubers, running contests, promoting yourself on social media, and commenting on other creators' videos.
If you follow these tips, you will see an increase in your YouTube channel views and subscribers. And don't forget to download TubeBuddy so that you can start implementing these methods right away.
With this tool and a little effort, you'll be well on your way to increased views and subscribers.