When it comes to fashion, YouTube is an endless source of inspiration. There are countless fashion YouTubers regularly making content.
Each of these YouTubers tends to focus on a different component of the fashion world. They have each managed to create their own niche with a good following.
Here are the best fashion YouTubers to watch: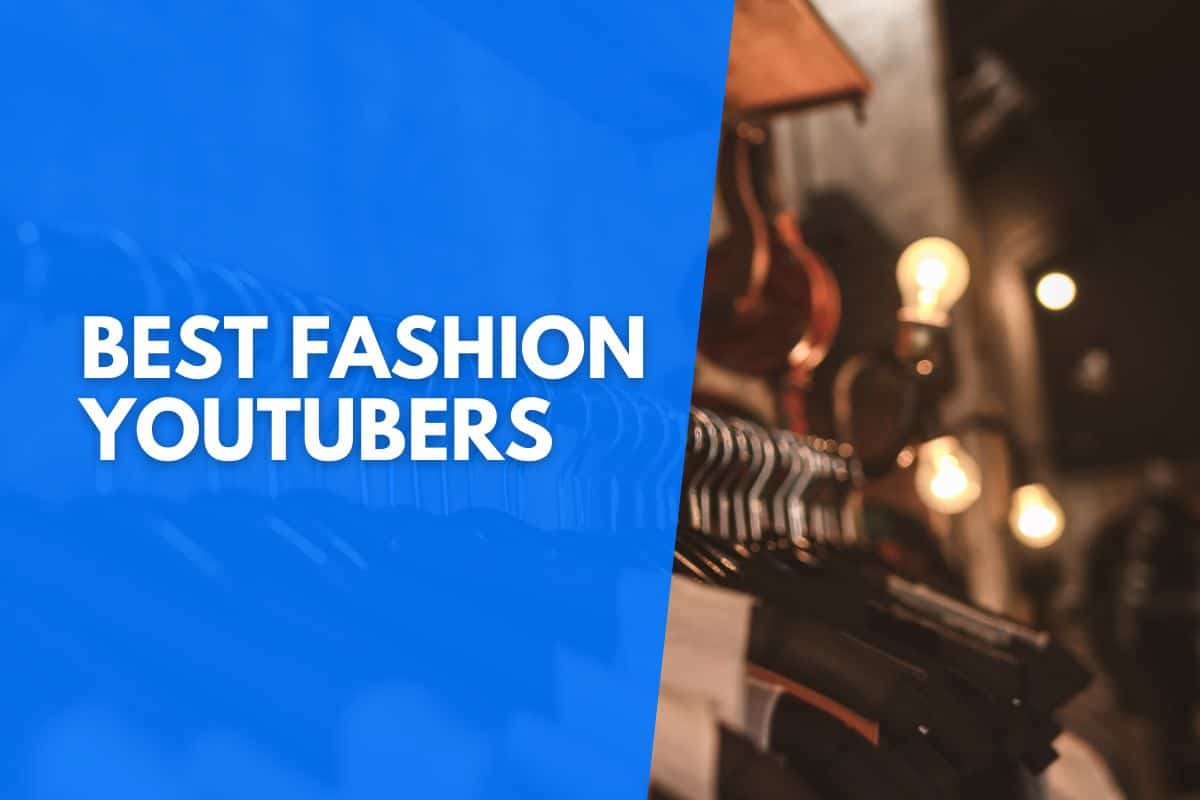 1. Justine LeConte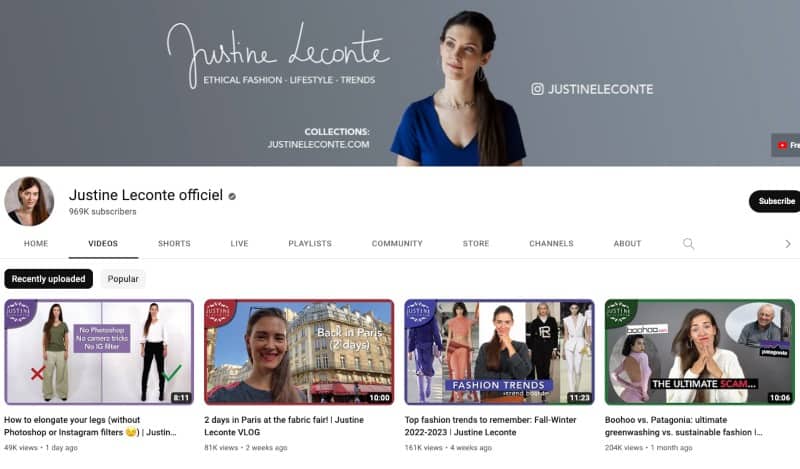 Justine LeConte is a well-known independent French Fashion Designer. She is based in Berlin, and her fashion label is her small business.
Her channel has over 980,000 subscribers, most of whom are involved in trying to help reinvent the fashion industry as a more sustainable practice.
In her videos, she documents the processes involved in creating a fashion collection. Her documentation of the process begins with initial conceptualization.
It moves through the production stages, illustrating every part of the process.
Some aspects of the design process included in her videos are mood boards, sketches, insights into the history of fashion design, style tips, and general trends reviews.
2. Haute Le Mode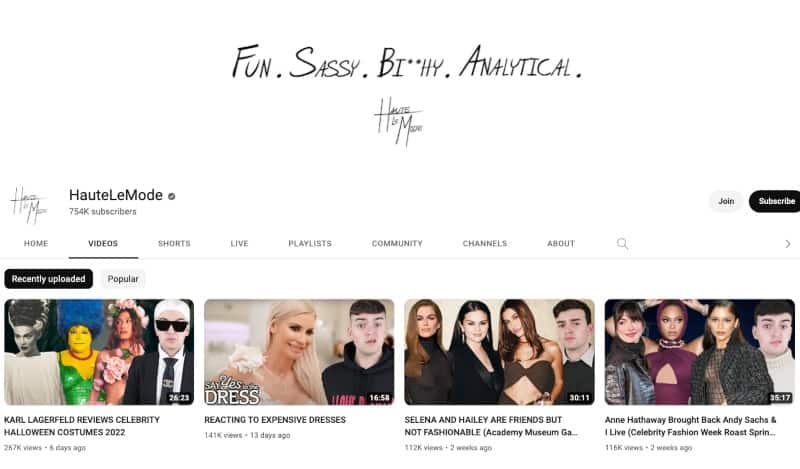 Haute Le Mode could be described as an educational fashion YouTuber.
The main premise behind the channel is to educate people on aspects of fashion that are less known to the general public.
People who are somewhat less educated on fashion terminology and general fashion knowledge can learn a lot from the videos on Haute Le Mode.
Haute Le Mode's approach is humorous, adding significantly to the appeal. This channel analyzes luxury brands and fashion shows while looking at historical examples of fashion for understanding and inspiration.
They also collaborate with labels in their videos.
3. Fashion Archives
Fashion Archives/Roadman is a channel created by the YouTuber and former fashion journalist Odunayo Ojo.
Her videos feature runway reviews and reviews of red-carpet looks.
She also analyzes fashion trends and makes predictions regarding upcoming fashion trends.
Odunayo's videos also delve into interviews and interesting political discussions.
4. Hailey Bieber
Hailey Bieber is an extremely popular celebrity, and she is known for her appealing sense of personal style.
As a YouTuber, she has created a great channel where she shares personal styling tips.
In addition, she talks about her experiences on the runway and how her tastes and understanding of fashion have developed over the years.
In addition to the above, she also talks about her own ideas about skincare and hosts in-depth fashion discussions with other celebrities, designers, and stylists.
5. Bliss Foster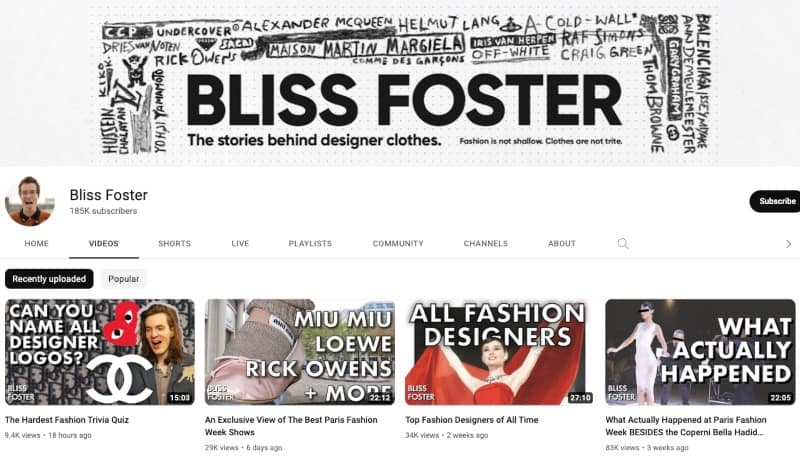 Bliss Foster is a somewhat focused YouTube channel with an interesting take.
The focus here is more on other aspects of the creative world that influence the world of fashion.
This channel speaks to design thinking as a whole. It educates people on the history behind the Bliss Foster brand and the industry in general.
6. Alyssa Beltempo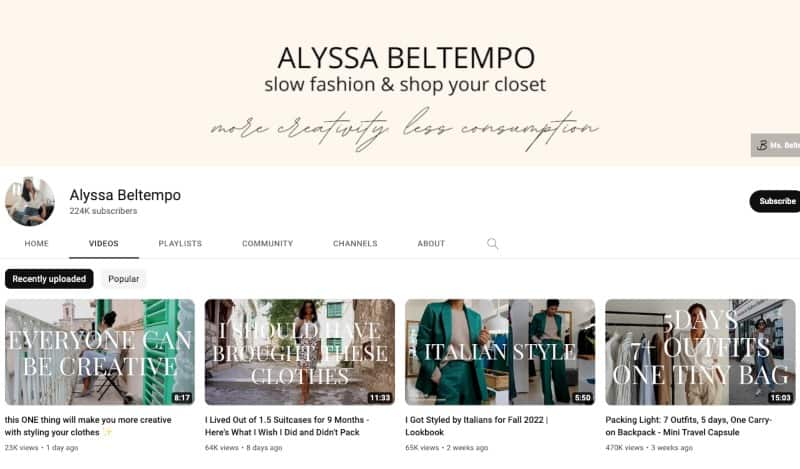 Alyssa Beltempo's YouTube channel promotes sustainability in the fashion world.
She enjoys pioneering trends where consumers are encouraged to create new looks using their clothing items instead of shopping for more clothing.
Alyssa promotes slow fashion and enjoys thrift shopping for vintage clothing.
7. Karen BritChick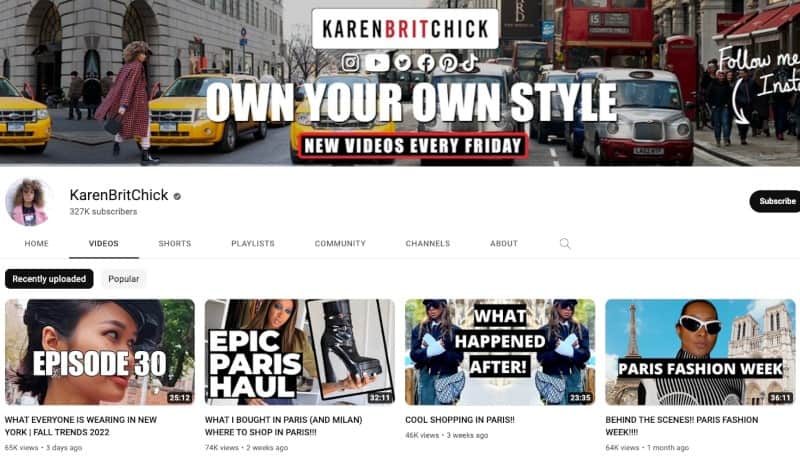 Karen BritChick is the channel's name, but the YouTuber's real name is Karen Blanchard.
Her channel is essentially a means of documenting her own personal style and her overall wardrobe.
She discusses interesting fashion finds and shows how she creates her looks.
She has recently expanded to cover home renovations and interior décor.
8. Madelyn De La Rosa
Madelyn De La Rosa is not only a filmmaker based in Los Angeles, but she has her own sense of style that has made her extremely popular among fashionistas worldwide.
In her YouTube videos, she shares her tips for fashion thrifting and explains how she puts together her unique style.
She also shares vegan recipes, French cinema tips, and DIY ideas.
9. The Anna Edit
Anna from "The Anna Edit" is known for her capsule wardrobe. In her videos, she explains how best to get the most out of a capsule wardrobe.
She emphasizes opting for classic clothing pieces that will see plenty of wear for years.
Her channel targets people who describe themselves as minimalists regarding their dress sense.
10. Wear I Live
Wear I Live is hosted by YouTuber Jenny Bourn. Her focus for her channel is on sustainable fashion.
She focuses on secondhand shopping and finding great pieces at thrift stores that can be combined to create new and interesting outfits.
She brings her audiences low-impact style solutions and tips for finding vintage pieces.
11. Patricia Bright
Patricia Bright is a South London YouTuber with nearly three million subscribers. Across all her videos, she has over 370 million views.
Patricia Bright's videos showcase an authentic, down-to-earth view of fashion with a humorous twist.
Her videos conduct reviews of brands and discuss how dress sense differs according to your age.
Not only is she one of the best fashion YouTubers, but she is also a popular makeup YouTuber.
12. Karina Gomez
Karina Gomez is based in Los Angeles and has a particularly creative approach to fashion. This makes her channel extremely interesting to watch.
She enjoys taking her viewers on expeditions to the shops, such as moving from one thrift store to another to find the perfect outfit.
She also enjoys recreating fashionable catwalk trends with affordable finds from eBay, and she's always up for a fashion-related challenge.
13. Brittany Bathgate
Brittany Bathgate gained an enormous Instagram following for her cleverly curated outfits.
Her honest and relatable content has recently brought her a significant following on YouTube.
Brittany also covers various other topics on her channel, including relationships and reading.
Her photographs show calming scenes in nature paired with her outfits.
14. Tar Mar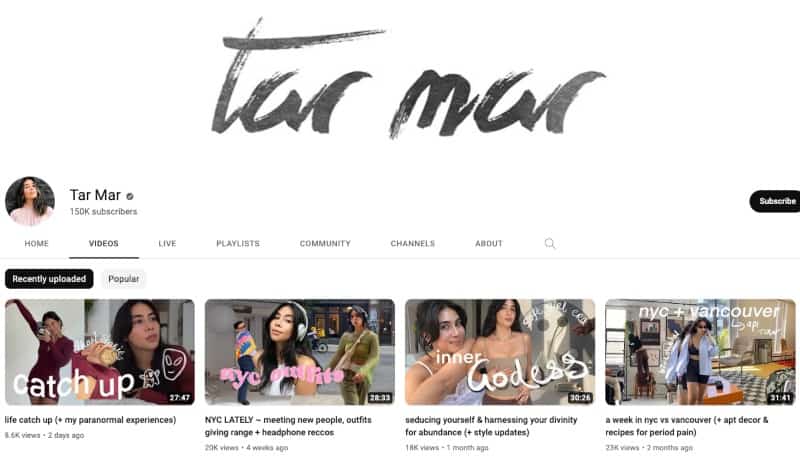 Tar Mar is at home in New York City, and her channel focuses on her New York fashion sense.
In addition to her interesting styling tips, she provides the outsider with an interesting snapshot of her life in New York City.
The city naturally provides much of the inspiration for her fashion sense as a whole.
15. Steal The Spotlight
Steal The Spotlight is an interesting channel where the host dresses up as some of her favorite characters from childhood shows.
These characters range in type, including cartoon characters, anime show characters, and Korean pop idols.
In her videos, the host tries various fashion aesthetics and offers tips for creating outfits.
16. Sierra Schultzzie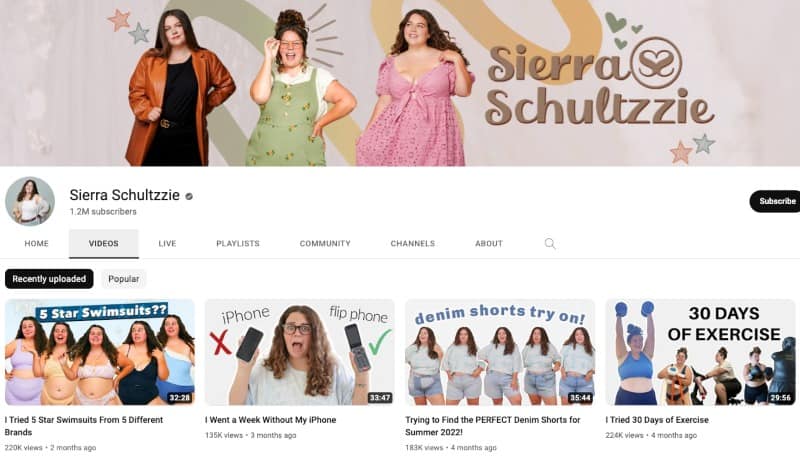 Sierra Schultzzie is well-known for her fashion hacks, product reviews, vlogs, and funny videos.
She has been known to do successful style swaps while breaking many of the common "rules" associated with day-to-day fashion.
Sierra also advocates for body positivity and inclusivity in the fashion world.
17. Daquana White
Daquana White is another YouTuber who focuses on body positivity.
Her focus remains on plus-size fashion. Her videos look at fashion hauls and general reviews of fashion products and brands.
Within her reviews, Daquana analyses quality and finish, focusing on the product's overall quality and subsequent longevity.
18. ModernGurlz
Tessa from ModernGurlz uses her YouTube channel to focus on fashion in movies. For example, she has analyzed the costumes in Hunger Games and Clueless.
Her channel offers a retrospective on general fashion trends and the brands that create them.
Besides the movies, her commentary extends to Met Gala looks and other similar events.
Final Thoughts On The Best Fashion YouTubers
There are many great fashion YouTubers; the list above is just a sampling.
If you're looking for interesting, creative, and relatable content, any of these channels will be perfect for you. Be sure to check them out.
And if after watching a few videos you still aren't hooked, maybe find a relatable channel, or look for a different topic, like fitness or crime.
FAQs
How Can I Become a Fashion YouTuber?
Some tips for becoming a successful fashion YouTuber include building a strong social media presence, creating interesting and engaging content, and collaborating with other fashion YouTubers.
What Are Some Of The Best Fashion YouTubers To Follow?
Some of the best fashion YouTubers worth following include Justine LeConte, Haute Le Mode, Fashion Archives, Hailey Bieber, Bliss Foster, Alyssa Beltempo, Karen BritChick, Madelyn De La Rosa, The Anna Edit, as well as the other YouTubers on the list above.
Can I Make Money From Being a Fashion YouTuber?
Many fashion YouTubers can generate income through sponsorships, advertisements, affiliate marketing, and product sales. However, it is important to note that becoming a successful fashion YouTuber requires significant time and effort, and success doesn't happen overnight.