In this article, we're going to be looking at some of the most popular YouTube channel types. What makes them successful and can you start a YouTube channel still and be successful?
YouTube is an interesting platform, having constantly changed and developed throughout its years. Having started in 2005, it's come a long way from the first video at the zoo. With over 1.5 billion active users every month and over a billion hours of videos watched every day, YouTube is still expanding and growing at an incredible rate of 20% per year.
With that type of growth, yes, you can be successful on YouTube with a new channel.
There are hundreds of millions of new people joining YouTube every year. These are potential new viewers, subscribers, and possibly even customers or sponsors.
To help you get started, we're going to look at 20 of the most popular YouTube channel types that you can start today.
20 Best types of YouTube channels to start in 2023
There are many different types of YouTube channels and videos with differing YouTube genres, with so many it can be difficult to decide on where to start.
To make things easier we've broken down the channel types that are generally the most successful.
Some of YouTube's classics are still going strong, but a lot of these channel types may come as a complete surprise to you.
Here are the most popular YouTube channel types right now:
1. Gaming
YouTube was once dominated by gaming channels. At one point, even channels that were in completely different niches set up their own gaming channels to ride the popularity wave.
It's safe to say that wave has died down, but dedicated gaming channels are going as strong as ever.
With gaming channels being eligible for sponsorships and live streaming growing in popularity, monetizing your gaming channel is becoming easier.
The most popular type of gaming channel is commentary let's play. These are, as the name suggests, play-through gaming with entertaining commentary.
There are many popular gaming channels to draw your inspiration from, like Jacksepticeye or Markiplier.
You may also have heard about Minecraft, there are a number of ways of different ways to make money playing Minecraft, and it's one of the most popular games in the world.
2. Make-up and Beauty
Beauty channels focus primarily on make-up and skincare. With their expertise, they offer viewers detailed tutorials to attain certain looks, or how to use certain products for the best results.
They cover their daily makeup routines and give an insight to both make-up novices and experts alike.
The popularity of beauty YouTubers means that makeup brands often reach out to them in order to reach their target markets. These YouTubers are seen as trendsetters and often products that they feature become very popular.
James Charles is one of the most successful beauty YouTubers.
3. Reviews and Unboxing
Technology may be the niche that comes to mind when you're thinking about reviews and unboxing channels.
There is a wide variety of other niches to that it could be applicable.
The interest in reviewing and unboxing channels for viewers is to gauge whether a specific product will be worthwhile purchasing.
These are most popular with tech channels, smartphones, computers, and cameras being some of the most popular products reviewed.
There are niche markets, however, and Wranglerstar is a great example of this. By reviewing primarily tools his channel receives millions of views and the rest of his channel content is also outdoors-related so he doesn't turn away many subscribers.
Unboxing is another aspect of a review channel that deserves to be a topic all on its own. These typically show what you get when you purchase and highlight some of the main features of the product without going into too much detail in that particular video.
Unbox Therapy has revolutionized the way high-quality unboxings are done with his backgrounds, camera angles, and humor, and is one of the most subscribed to YouTubers in the tech niche, as well as having one of the highest net worths from his Unbox Therapy channel.
4. ASMR
Autonomous Sensory Meridian Response (ASMR) was, and still is, one of the fastest-growing niches on YouTube.
ASMR refers to the soothing sensation felt when someone brushes their fingertips lightly over your skin or whispers softly in your ear.
YouTubers with ASMR channels cover various topics and can even combine their topics with other niches like make-up and how-to.
The main attraction, however, is the soothing sounds and imagery used by these YouTubers to relax their viewers.
Some of the most popular ASMR channels have over 1 million YouTube subscribers, with ASMR Darling being one of the most viewed.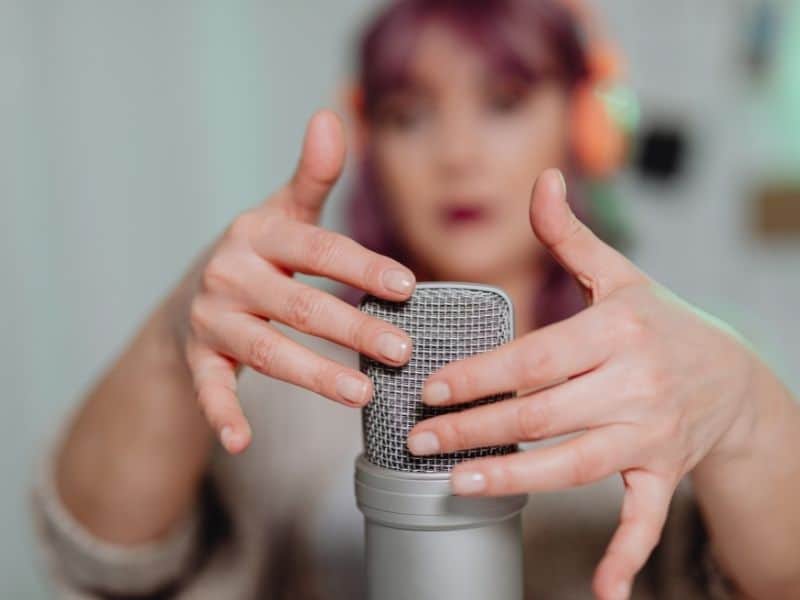 5. Vlog
Vlogging is a portmanteau of video and blogging. The whole concept revolves around filming and bringing viewers along with you on everyday experiences.
Daily vlogging is very popular, with good vloggers becoming part of viewers' daily routine.
Good vloggers are capable of capturing normal events and turning them into "wish I was there" moments.
Vlogging became popular with Casey Neistat's interpretation of the daily vlog.
Casey uses his background in professional filming to create high-quality videos.
He takes the time to set up shots and create epic B-rolls to enhance his video quality. He's also incredibly consistent, which is one of the main success factors on YouTube.
6. Health and Fitness
These channels share healthy diets, fitness, and exercise routines with their audience.
Some upload full-length workouts, whilst others post short clips of exercises you can do at home or at the gym.
These YouTubers are either fitness professionals teaching you how to live a healthy lifestyle or people that are sharing their fitness journey with the world.
FitnessBlender is one of the most popular channels, posting regular fitness workouts you can follow along with at home.
7. Prank/Challenges
Prank and challenge channels are popular for their entertainment value.
These channels push boundaries and follow trends. Often found to be tricking family and friends or eating weird things, these channels attempt to shock and humor their viewers.
Roman Atwood is not only one of the most successful prank channels, but he's also one of the most financially successful YouTubers.
If you want to incorporate YouTube challenge ideas into your channel make sure that you match them to your audience.
8. Music
Music channels can take many forms on YouTube. Singers, songwriters, choreographers, and dancers are all a part of this category.
Singers and songwriters produce their own original compositions or cover popular pieces.
Some even create parodies of popular songs, like Malinda Kathleen Reese.
Choreographers and dancers create dance routines and tutorials and share these on their channels.
Lindsey Stirling is a popular violinist and dancer with over 13 million YouTube subscribers.
YouTube is a great medium to create or launch a music career, numerous stars have gotten their big break from the platform, most notably, Justin Bieber.
9. Parody/Comedy
These channels can fall into a range of topics and branch into other categories, like Malinda Kathleen Reese that uses parody/comedy on her music channel…
Or is it a parody/comedy channel that uses music?
The main objective of these channels is to get their audience to laugh.
Simon's cat falls into the comedy side of things. This animated channel creates skits that all cat owners (and non-owners) will enjoy.
10. Tutorials
Tutorial channels show you how to do things.
YouTube is the second most popular search engine in the world. Second, only to Google, and even there a lot of the time YouTube videos will be presented in your search results.
YouTube tutorials are visual, which can make them easier to follow along with and to judge if you're doing something correctly.
There are a wide variety of tutorial channels out there if you're looking for great graphic design and Adobe CC tutorials check out Nathaniel Dodson's channel Tutvid.
11. How-to and DIY
How-to and DIY channels are similar to tutorial channels in that they show their audience how to achieve something.
These channels are more targeted at creating things and teaching you how to do something, whereas tutorials are more of your step-by-step guides.
These can of course also overlap.
12. Educational
These channels present their viewers with information in an engaging and interesting way.
These can also be inspirational channels that teach through experiences and can cover anything from math, caregiving, etc. all the way to finance.
TED and GaryVee are great examples of educational/inspirational channels.
13. Commentary (book, movie, etc.)
Book and movie reviews are becoming more and more popular on YouTube.
Pointing out aspects of books that readers may have missed, highlighting narratives for movies, and even analyzing the videography of the film.
These channels reach out to both people with an interest in literature and film as well as those for the specific book or film title.
CinemaSins take a unique approach to film reviews by pointing out everything they find wrong with popular movies.
14. Sports
Sports channels generally require one thing, a sporting talent.
You may be quite funny though and still get away with it, but the sporting ability is normally a prerequisite.
The guys over at Dude Perfect are a great example of a mix of humor and talent. They've even leveraged their massive following on YouTube to get their own TV show.
15. Compilations
Compilation channels are usually short clips from other creators' videos, put together to create the "best of" video.
These could fall into all sorts of categories, from comedy or gaming to even conspiracy and creepy.
A good example of creepy compilations can be found over at Chills' channel. These types of channels normally use the listicle format and can be a good option if you want to start a YouTube automation channel.
Compilation channels have seemingly always been one of the most popular YouTube channel types, are you going to start one of your own?
16. News/Journalism
News and journalism channels on YouTube have gained in popularity, but thanks to some of the new rules around monetization on YouTube, channels that focus on political news and sensitive subjects have had to find alternative sources of monetization.
Other forms of news channels are thriving, however, with gossip channels also falling into this category.
Even if you are planning on focusing on current events, Philip DeFranco is an excellent example of how you can still be successful on YouTube.
17. Lifestyle
Lifestyle channels are generally not limited to one specific niche. These creators share aspects of their daily life whilst forming a community on their channels.
Often collaborating with other YouTubers, these channels can become very popular if you find the right audience for your personality.
You'll find a lot of channels turn into lifestyle channels when they become popular. For some, this works as their personality is what brought viewers to their channel. Whereas others find the transition difficult, as their viewers came to their channel for the niche-specific content.
I may have already mentioned Zoella as a make-up and beauty channel, but if you go through some of her videos you'll notice there are quite a lot of videos that are more lifestyle-related than beauty.
18. Cooking
Recipes and guides for creating some of the most delicious meals and treats on the internet. These channels show you how to make everything from boiling water to the crème de la crème of fine cuisine.
One of my personal favorites and a channel that grew extremely fast on YouTube is the Babish Culinary Universe (formerly Binging with Babish).
On his channel, Andrea shows you exactly how to create some of the most appetizing meals that you may have come across on your favorite TV shows or films.
19. Infotainment
These channels combine information with entertainment to create engaging and enlightening videos.
These channels don't really on humor as their main form of entertainment, inside they provide interesting facts and historical events you've never heard of.
It doesn't do them any harm if they throw some charismatic humor into the equation, though.
Some of the most successful infotainment YouTube channels are Thoughty2 and the Infographics Show.
20. Travel
With the increased affordability of high-quality camera gear, YouTube is taking a larger part of travelers' planning.
Travel channels take their audience to a wide variety of places, some of the most exotic of places, or to those hidden gems that you didn't know are right in your backyard.
Some travel channels take their viewers in the form of vlogs, whilst others present their travels in high-quality highlight videos.
Lost LeBlanc provides a mix of both of these forms whilst uploading regularly. Sam Kolder is another popular Travel Influencer.
Final thoughts on the most popular YouTube channel types
As you can see, there is a wide variety of popular channel types on YouTube.
The growth of the platform is constantly increasing and newer generations are always joining the platform while existing users get older.
This means that interests change so you always have the possibility of starting a brand new YouTube channel and being successful if you put in the work.
I hope this article has inspired you to start a YouTube channel or reignited your interest.